*I received many of these items for free, to review*
So, we're all stuck at home and trying to come up with some fun Easter plans for the kids! I'm working on an indoor scavenger hunt, and rounding up plenty of Easter Basket gifts that aren't candy. Because kids, inside, with parents working, and lots of candy, just don't mix!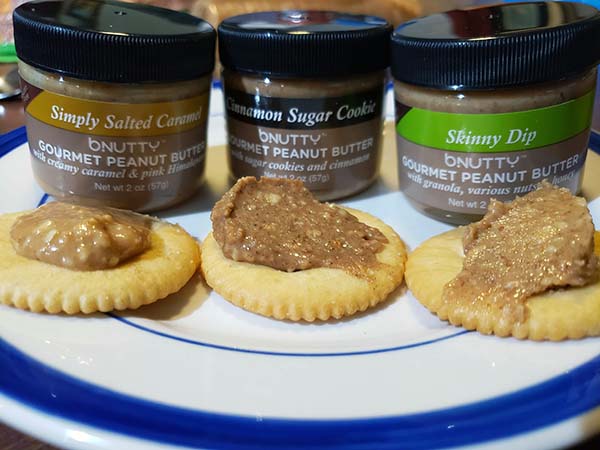 I have to admit, I opened these early and made snacks – check out these easy and fast snacks out here – because they're so good! The little jars are perfect for kid's baskets and the larger jars are for adults. Or just for me. I made the mistake of just grabbing a spoon and the Totally Toffee the other day, and I ate way too much! At least Peanut Butter is good for me, right?
This gourmet peanut butter is delicious and they have so many varieties, it's easy to find one that will be perfect for your gift basket!
My kids love the Cinnamon Sugar Cookie peanut butter. They're pretty sure that a little bit of this on a ritz cracker qualifies as dessert.
You can purchase directly from B Nutty's website. And you can join their newsletter for 15% off a purchase.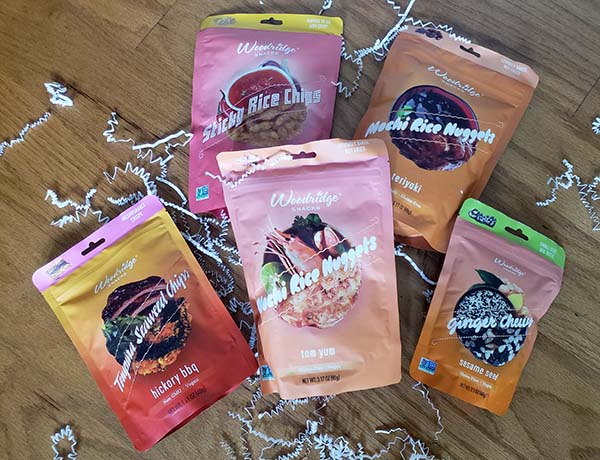 I'm not sure that my kids will like these, but my husband and I are definitely enjoying them! The Sriracha Sticky Rice Chips are his favorite. He ate them all in one day and has requested more. So, guess what he's getting in his Easter Basket!
The Mochi Rice Nuggets look suspicious, but they taste WAY better than they look. Just get a bag and try them. I opened them and was like "I guess I'll take one for the team here" since I had agreed to test them (btw this was the first bag I tried, lol). They're surprisingly good, and I love how crunchy and airy they are!
The Tempura Seaweed Chips have a decent crunch to them as well, but you can definitely taste the seaweed. If you love seaweed, you'll love these, but as much as I try to like seaweed, it still always tastes really strong to me. Probably not my first choice, because the two rices are awesome! But they're still pretty good, and if you just love seaweed snacks, you'll definitely love these!
The Ginger chews are basically what I expected. They pack a lot of flavor, and probably not a snack that I'm going to sit down and just eat the entire bag, but one or two of these is perfect to finish off some snacking with. And with all the snacking I'm doing these days working at home, I need some snacks that are good for me.
Get 20% off your first order with code: WR20APRIL (expires April 30, 2020)Head on over to the Woodridge Snacks Website and order some tasty and order some unique and tasty snacks for those Easter Baskets you're working on!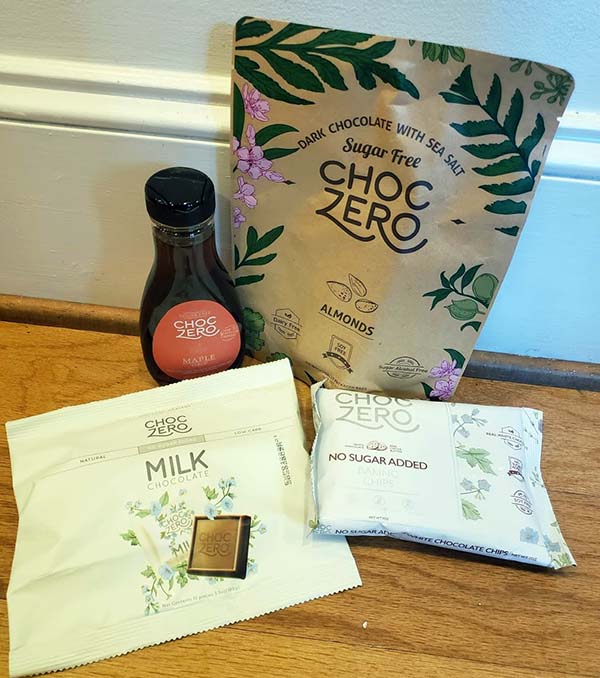 First things first. This chocolate is sweetened with monk fruit extract instead of sugar. Meaning, that for chocolate, it's quite low carb. So, if you're gifting to someone doing a keto diet, you're in luck!
I'm always skeptical of sugar free candies but I generally like monk fruit so I was willing to give this a try. It's Delicious!
My favorite chocolate is milk chocolate and these milk chocolate squares are packed with real chocolate and perfectly sweetened without sugar.
I don't always like dark chocolate but this dark chocolate almond bark is amazing! With all the stress of working from home, homeschooling, etc. lately, it's nice to be able to stress eat some chocolate without feeling bad about it.
The white chocolate chips are amazing! As I expected, after trying the other 2 chocolates. I'll be posting a recipe with them later. I'm way behind on recipe posting with all this craziness these days.
And, of course, the syrup. We're eating so many pancakes with everyone home every single morning. This was such a fun treat for the kids. I'm thinking that they each need their own bottle of syrup for Easter this year.
Choc Zero can be purchased from their website, or from Amazon.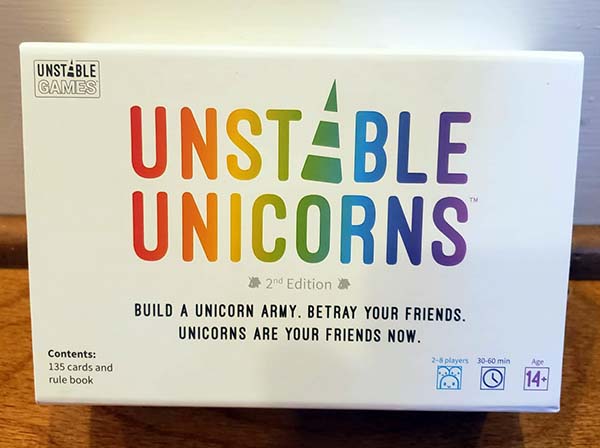 The first non-food item in my list, because I seem to have this thing for food in Easter baskets! I just couldn't resist this game for my unicorn loving tween. This card game is a tad complicated, so definitely ideal for older kids. But once you figure it out, it's so much fun!
We've spent hours this past week playing this game. It takes time to play, which is perfect for keeping the kids busy while we're social distancing. If you have a kid who's as in to unicorns as mine is, she'll love this game! And with the hours upon hours of play time this card game offers, you'll be glad you bought it.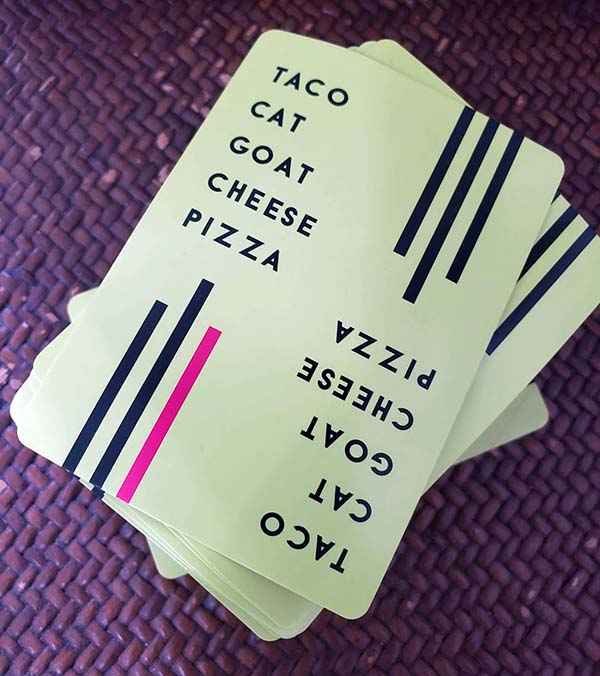 If you have slightly younger kids who really want a card game too, but can't handle the strategy required for Unstable Unicorns, you'll love this game. Even my 2yr old tries to get in on it by slapping the pile randomly.
It's super easy to play and fast paced enough that it keeps the kid's attention easily. Between this game and the Unicorn game I've had my kids busy with card games for days! Definitely another great addition to your Easter Basket that will help entertain the kids.