We love Sautéed Squash at my house. It's so quick and easy to make. I'll whip it up for lunch or an emergency snack. It's soft so the baby can eat it (though, he has molars now so it's not really a problem anymore).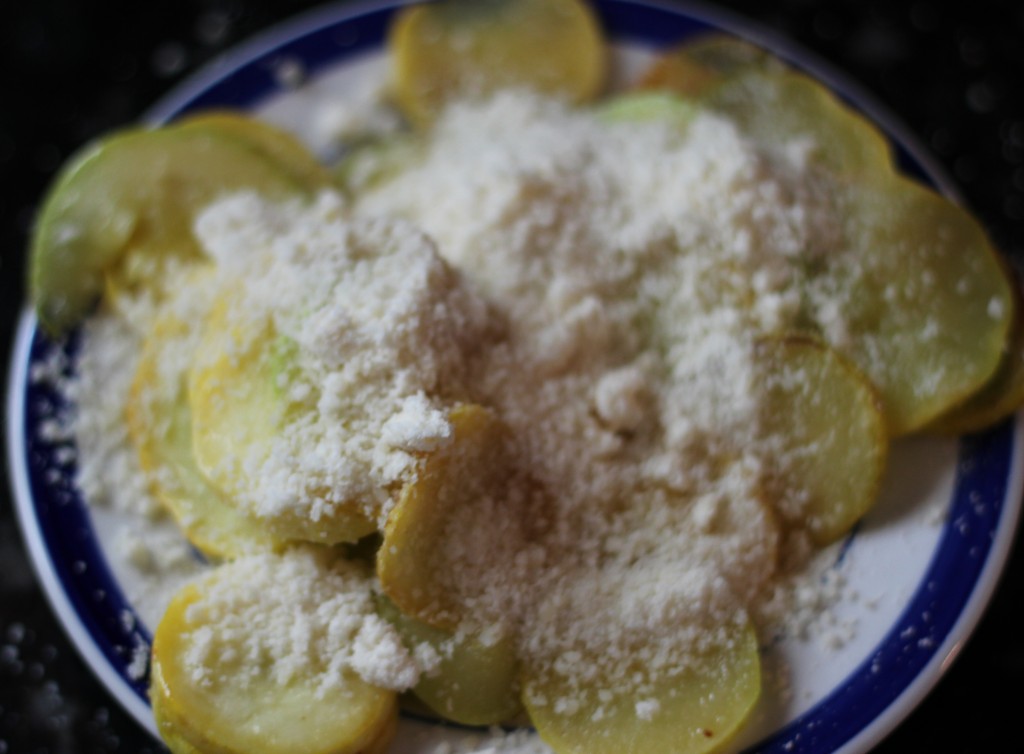 Sautéed Squash
1 large or 2 small squash – rinsed and sliced into rounds
1 Tbsp butter
Salt to taste
Parmesan Cheese
Place sliced squash and butter in skillet over medium heat. Add salt as desired. Cook, stirring frequently until squash is soft and lightly browned – about 15 minutes (if you use a nonstick skillet it won't brown that much).
Remove from heat and serve topped with grated parmesan cheese.