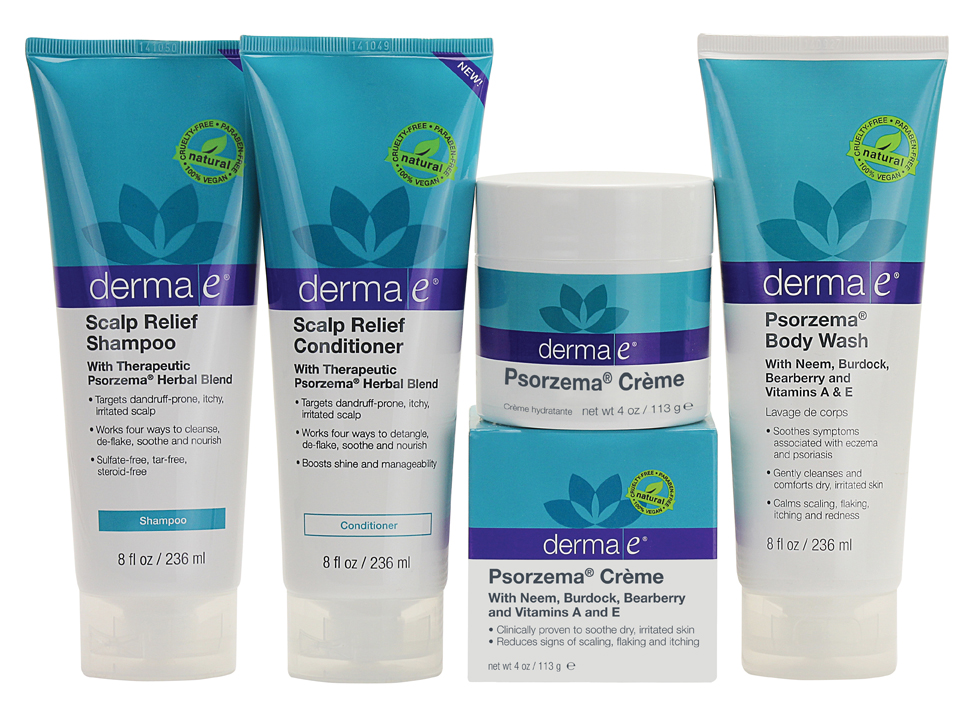 Thanks to derma e, I received all of these product for free for purposes of my review.
If you're living with eczema or psoriasis, you know how painful, frustrating, and even embarrassing it can be. Recurring patches of dry, red, itchy, flaky, irritated skin can make you want to hide.
You may have turned to prescription treatments or over-the-counter products only to be dissatisfied with the results, or the fact that they contain ingredients like steroids, coal tars or pine tars. The good news is that derma e has formulated something incredibly effective, and so safe that the entire family could use it.
derma e Psorzema® Crème is made with a safe and effective blend of herbal extracts and skin vitamins such as Neem, Burdock, Bearberry, Vitamins A and E to help soften and soothe dry, irritated, scaling skin. It's natural blend of ingredients help reduce redness and encourage healthy looking skin without the use of steroids, coal tar or pine tar.
Family owned and operated for over 30 years, derma e has pioneered the development of vitamin-rich, high-performance antioxidant skincare solutions. The award-winning line features doctor-developed, consumer-tested and clinically-tested face care, body care and treatment products that are free of parabens, phthalates, mineral oil and petrolatum. Every formula is cruelty-free, gluten-free and 100 percent vegan. Manufacturing and operations are offset 100 percent by wind power. derma e can be found in over 16,500 retail outlets across the U.S. such as Whole Foods Markets, ULTA Beauty, CVS and more!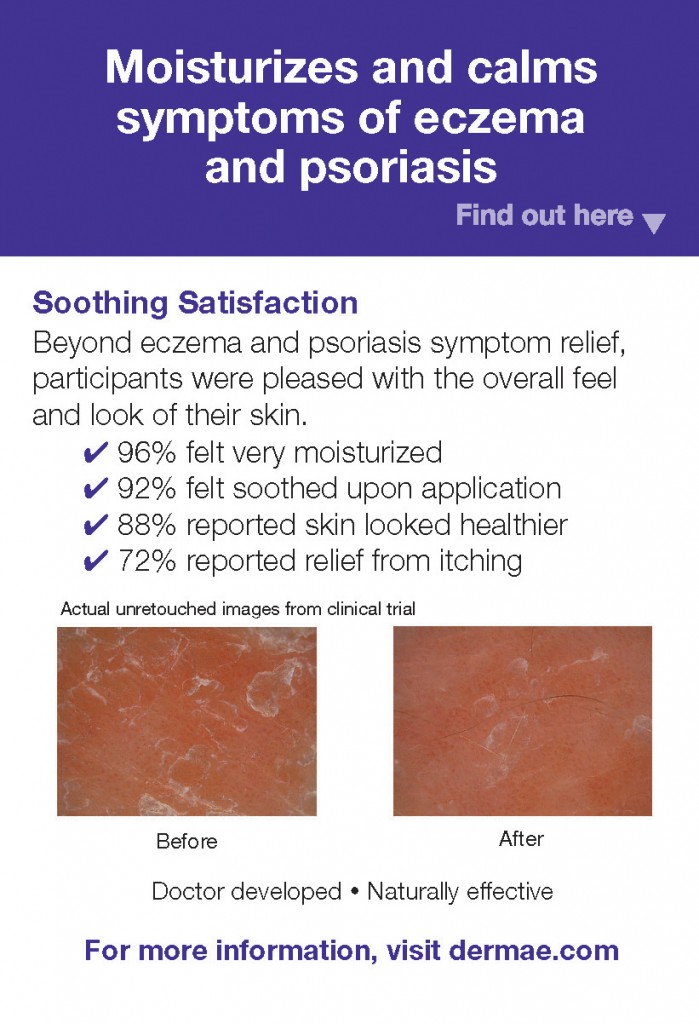 My kids have sensitive skin. My oldest is sensitive to scents and dyes so we were already using the free and clear laundry products by the time my little guy came along. He's sensitive too, but since I've already cut most scents and dyes out of the kids skincare sensitivity wasn't my problem with him.
Dry skin was a problem. Not all over, but little patches of dry skin around his knees, elbows, and legs. And dandruff in his hair. At his 1yr checkup my dr suggested that I use cortizone on him for a week to clear up his dry skin. It did a great job of clearing up his skin problem, but I truly hate using something with a steroid in it every month or so on my child's skin. It just can't be good for him. I'm supposed to use an anti dandruff shampoo on him as well but I can't stand the smell of it and it really stings his eyes if the soap gets in his eyes when I'm rinsing his hair – and, there's no 100% effective method for keeping all soap out of a wiggly toddler's face when you're washing his hair. So, I'm constantly on the lookout for safer products for my child.
I was super excited to try out this new Psorzema Creme. Something to help my child's skin that doesn't have steroids in it. Plus it's natural, gentle, dye and scent free, and affordable. At $20 for a 4oz container on their website, it's worth it to keep my child's skin moisturized without steroids.
I got to try out the Scalp Relief Shampoo and Conditioner, the Body Wash, and the Psorzema Creme. I'm so pleased with all of these products! The Scalp Relief shampoo and conditioner really did help my child's dandruff – and without the nasty smell of the anti-dandruff shampoos. The body wash was gentle and non-irritating to his skin. And best of all, the Psorzema Creme is just wonderful. It hydrated and softened his skin and all those little dry spots, that appear every time the seasons change, were gone after just a couple days of using the Creme. I couldn't be happier.
I was already starting my annual spring hunt for a product that will keep his skin moisturized all summer. Because, once summer arrives and we're swimming or in the sprinkler most days, it's next to impossible to catch up if his skin gets too dry. I've found what I was looking for! The Psorzema Creme is so perfect for his skin, and it moisturizes so quickly and effectively, I'm going to be able to easily keep his skin moisturized all summer long. And I'll definitely be purchasing more of this once my free product runs out.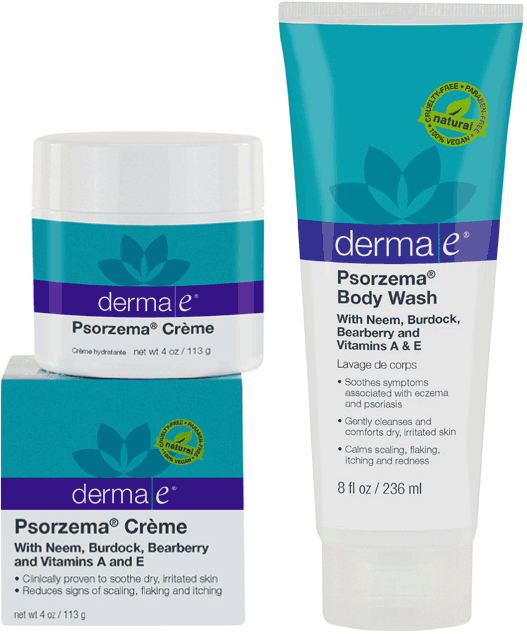 If you suffer with Eczema or Psoriasis, or just have dry or irritate skin, this is an awesome product that is really working well for my family.
Free sample!
As a special bonus for my readers. derma e is giving away samples of their Psorzema Creme to the first 10 readers who request a sample. You can go to their form here and request your free sample. And after you've tried it, I'd love to here in the comments what you think!
I received this product free for purposes of my review. All opinions are my own.