Thanks to Influenster and L'Oreal for the L'Oréal Paris Advanced Haircare Extraordinary Oil set. I received their new shampoo, conditioner, and hair oil.
This stuff is amazing!
First of all, it smells so good! It has a rich scent that isn't fruity or sweet. This is the perfect haircare scent for me. It smells great while I'm taking my shower and doesn't last past that. Scent is quite important to me in a hair product. A great scent is just more relaxing and makes me feel like I've done a better job of caring for my hair.
The L'Oréal Paris Advanced Haircare Extraordinary Oil products have done a great job of cleaning, conditioning, and adding shine to my hair without weighing it down.
My only complaint with this product is that the shampoo does not lather as well as I would like. It takes a lot of scrubbing to get a good lather, so I end up having to shampoo twice just to feel like I got it all.
The shampoo and conditioner both rinse out well. I haven't noticed any residue from either of these.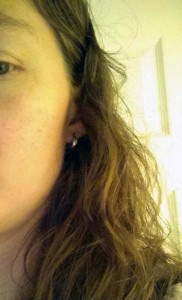 I apply the oil on my damp hair after towel drying it. It makes my hair so soft and shiny and does not make my hair greasy or weighed down.
The oil is also awesome for my kid's hair. One day my 7yr old accidentally used body wash instead of shampoo in the shower. She has really long hair and it was impossible to brush out. So, before I sent her back to the shower to re-shampoo and use LOTS of conditioner, I tried out the L'Oréal Paris Advanced Haircare Extraordinary Oil. And it was awesome! It added enough moisture and softening that her hair brushed right out, and stayed soft until her next shower.
L'Oreal has made a great hair product line and it's working great with my hair! Thanks to L'Oreal I truly have more #ExtraordinaryHair days!
I received this product for free for purposes of my review. All opinions are my own.