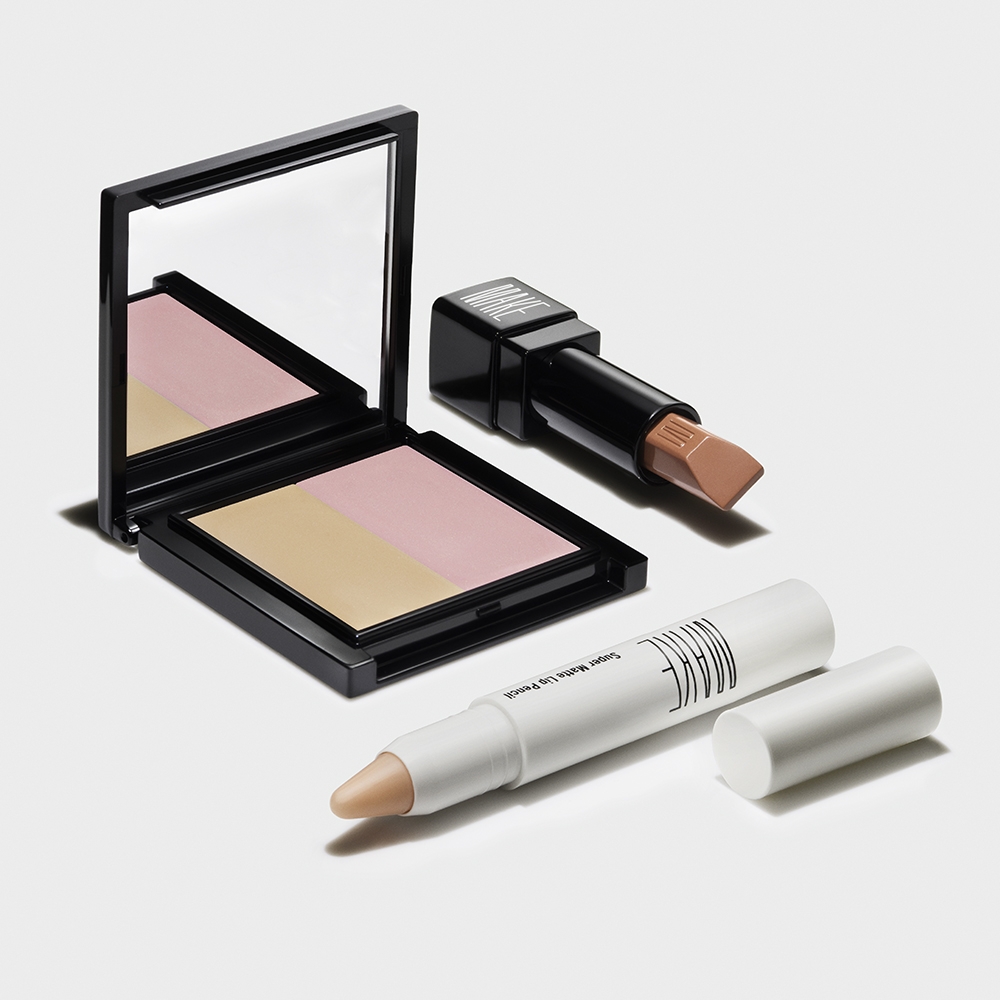 MAKE Beauty has some awesome new lipstick and eyeshadows, and I got to try sample sizes of their new Silk Cream Lipstick, Taffy and their Matte Finish Eyeshadow, Alabaster.
Silk Cream Lipstick, Taffy
Vivid, saturated color that does double duty as a protective moisturizing treatment with antioxidant vitamins, rosehip, soybean and safflower oils. Aloe and chamomile extracts further condition lips. Feather-resistant and intensely pigmented in true-wear shades.
This lipstick actually did not dry my lips out like most lipsticks do. And I just love the neutral Taffy color for spring. I can still wear makeup and look natural at the same time.
Matte Finish Eyeshadow, Alabaster
Turn heads with this stunning, intensely pigmented shadow in an array of blendable shades. The velvety matte powder goes on smoothly with a crease-resistant, oil-free formula that looks fresh for hours after you've applied it. Vitamins C and E help to provide antioxidant protection for the delicate eye area. Apply dry or wet for a more intense finish.
The sample I was sent was also a very neutral shade. It smoothed my eyelid, and it blends so well with my skin that you can't even tell that I'm wearing eye shadow. My skin just looks really clear and smooth. And when I'm going for an all natural look this is perfect.
To check out MAKE beauty's other amazing products go to their website, www.makebeauty.com. And use coupon code MAKEYOURSELF for 20% off your entire order. Coupon expires May 31, 2016.
I received this product free for purposes of my review. All opinions are my own.