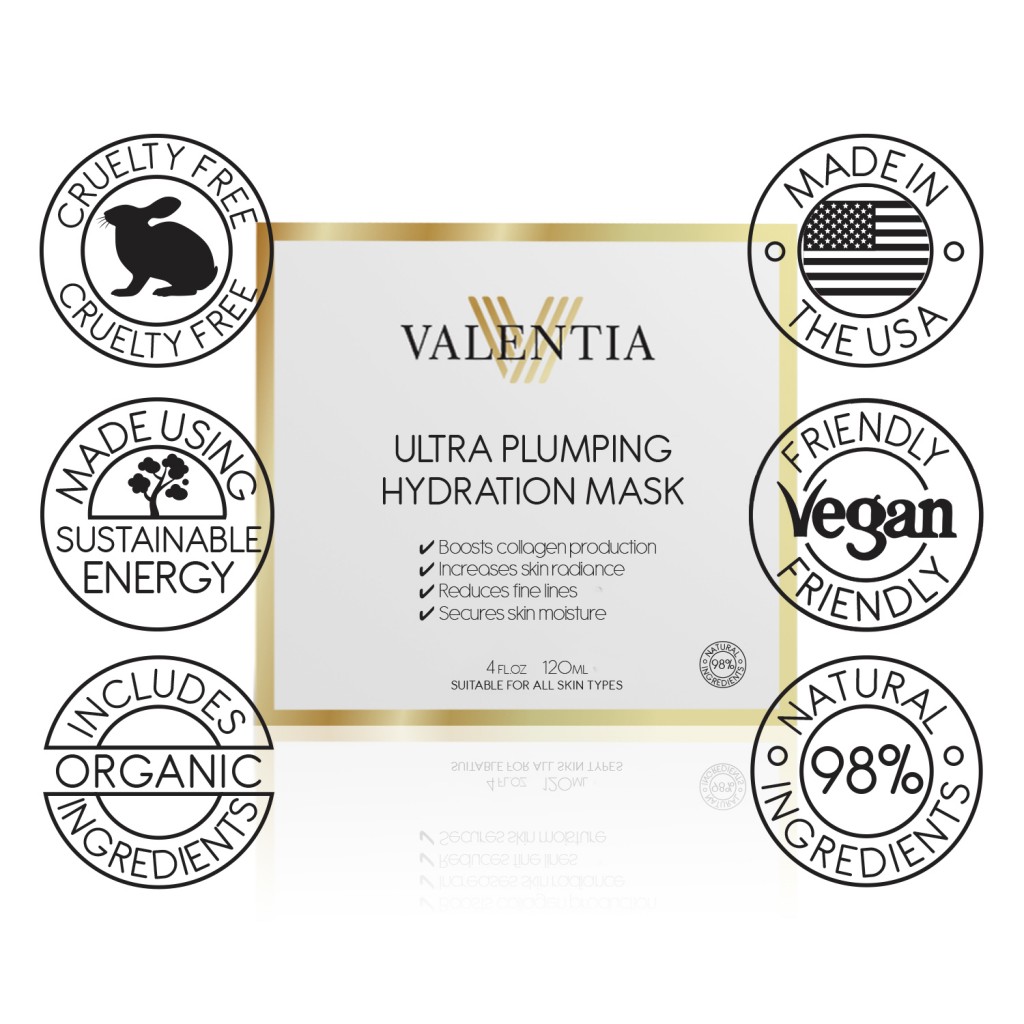 Valentia is a modern cosmetic brand that uses natural and organic ingredients in their products. Their products are made in the USA, cruelty free, and are vegan friendly. I don't know about you, but when I'm using a product daily on my face it's nice to know that it's made of high quality, natural ingredients.
I got to try out two of Valentia's products. Their True Glow Eye Cream and their Ultra Plumping Hydration Mask.
TRUE GLOW EYE CREAM
– Astaxanthin: A powerful antioxidant that increases moisture levels, smooths fine line and wrinkles, and restores elasticity to the skin.
– Resistem: Natural Plant Stem Cells repair and protect the skin from harsh environmental pollutants and stress related aging.
– Vitamin C: Leaves the skin smooth and visibly brighter for a well-rested and bright eyed look.
– Organic Rosehip Oil: Provides intense hydration to reduce the appearance of fine lines and wrinkles.
– Arnica: A key anti-inflammatory agent to the restorative process that works to diminish the appearance of dark circles.
ULTRA PLUMPING HYDRATION MASK
– Silk Protein Amino Acid Blend:These natural miracles increase moisture content and help in the production of collagen and elastin which decreases the appearance of visible lines.
– Botanical Hyaluronic Acid:Penetrates deep into the skin to secure moisture and plump skin from within.
– Organic Sea Buckthorn Oil:An anti-aging wonder berry that results in fewer fine lines, diminished sun spots, more even skin tone, and firmer more supple skin.
– Japanese Green Tea:Contains catechins that provide anti-aging, anti-inflammatory, and anti-irritant effects to the skin.
– Aloe Vera:This botanical moisturizers skin and fight aging by improving skin firmness.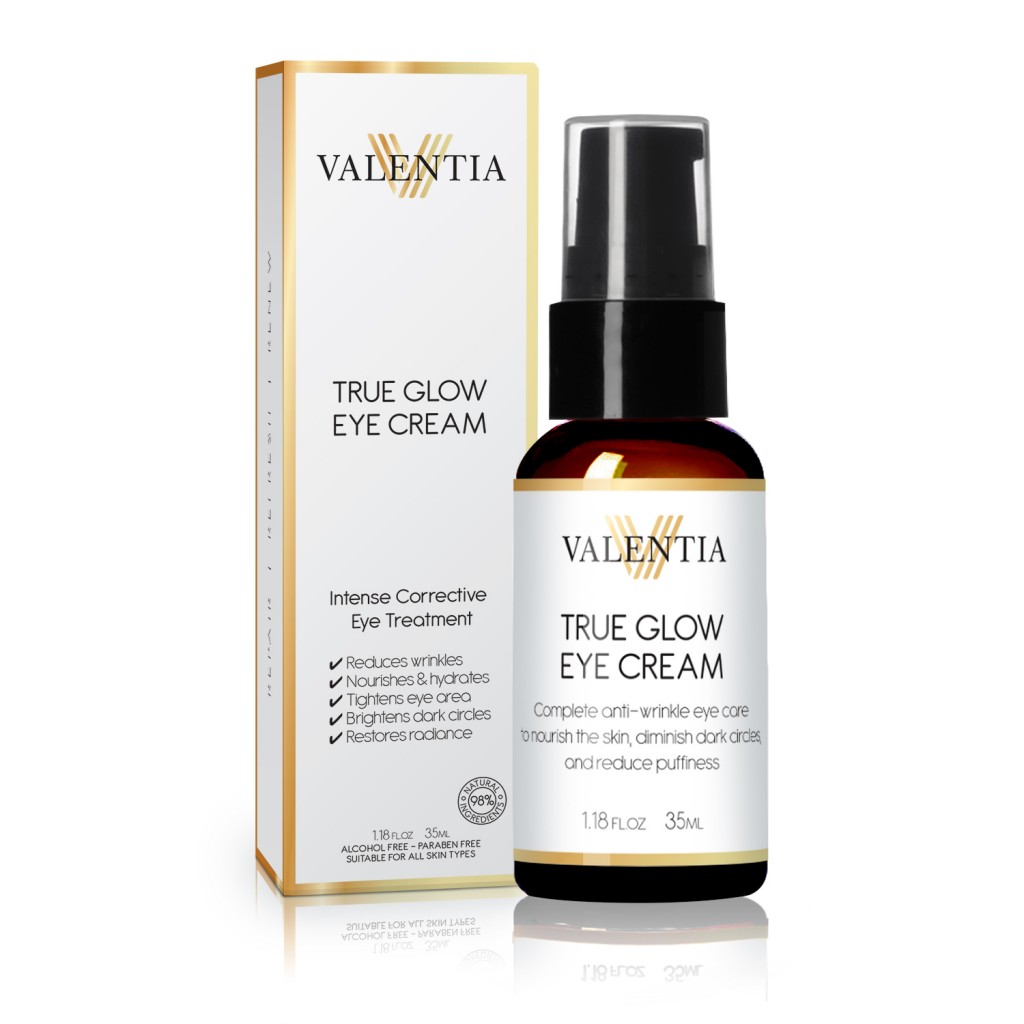 REVIEW
Let's start with the eye cream. The instructions say to use it twice a day. Once in the morning and once in the evening. It's gentle on my skin and has really done a great job of reducing dark circles and brightening the skin under my eyes.
With 3 kids there are many night I don't get enough sleep so I need all the help I can get to keep away the under eye dark circles.
I'm very happy with the results I get from this eye cream.
Next, the Ultra Plumping Hydration Mask. It's a little gooey when you put it on but it rubs on well. It smells so good, and the great scent lasts even after you've washed off the mask.
I like to use a mask about twice a week. Just rub this one on, leave on for 15 to 20 minutes, and wash off. My skin tingles a tad during the 15 minutes but it's not uncomfortable.
After washing off the mask my skin is soft and well hydrated. And my face smells so good!
These two products are both terrific. They're both gentle on my skin and do a great job of hydrating and smoothing.
I received this product free for purposes of my review. All opinions are my own.