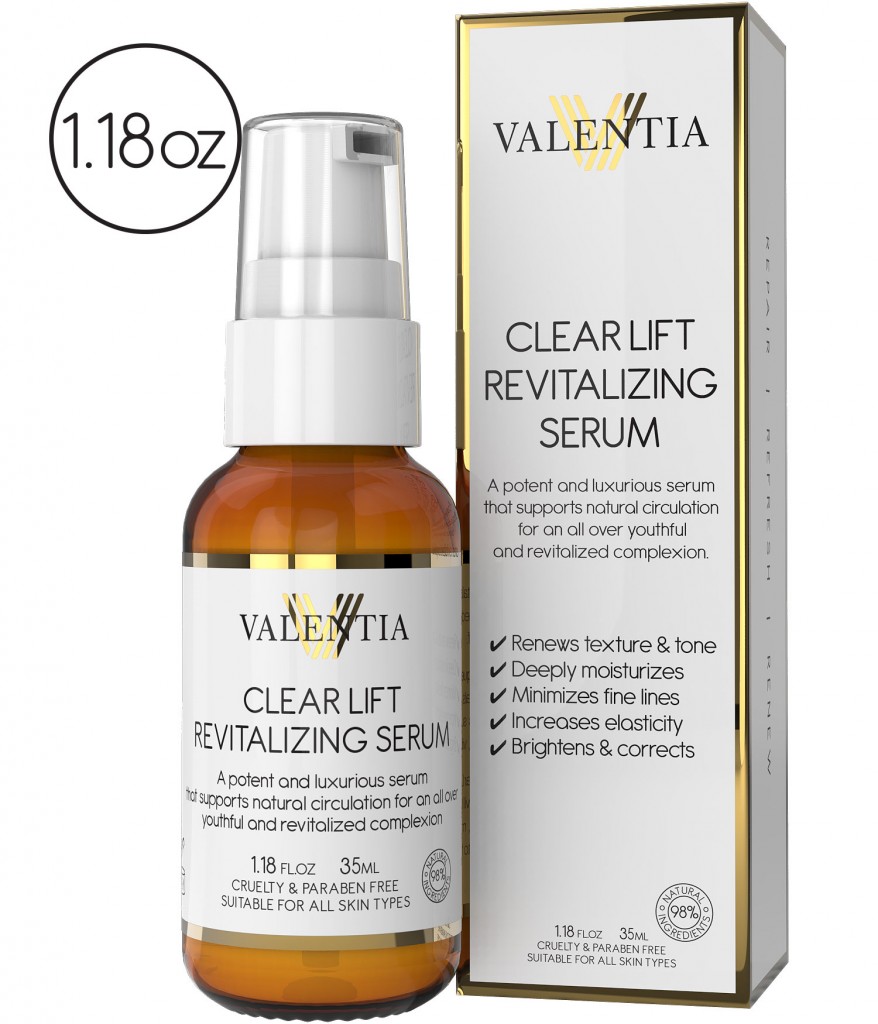 Valentia Clear Lift Revitalizing Serum – A potent and luxurious lactic acid serum that supports natural circulation for an all over youthful and refreshed complexion.
This Revitalizing Serum Will:
– Renew texture & tone
– Deeply moisturize
– Minimize fine lines
– Increase elasticity
– Brighten & Plumbs Fine Lines
– Evens Hyperpigmentation
All Valentia products are made with Natural & Organic Ingredients. They are specially selected to work together to achieve optimum results.
KEY INGREDIENTS:
– Wakame Bioferment (Seaweed): Increases skin oxygen consumption to detoxify and boost antioxidant defense.
– Gotu Kola: Lessens the appearance of scars and increases skin firmness.
– Lactic Acid: A natural Alpha Hydroxy Acid (AHA) that increases skin cell turnover, for healthier renewed skin.
– Licorice: Lightens unwanted pigmentation and corrects skin discoloration.
– Argan Oil: Naturally rich in Vitamin E, this oil reduced water loss and protects skin's resiliency and elasticity.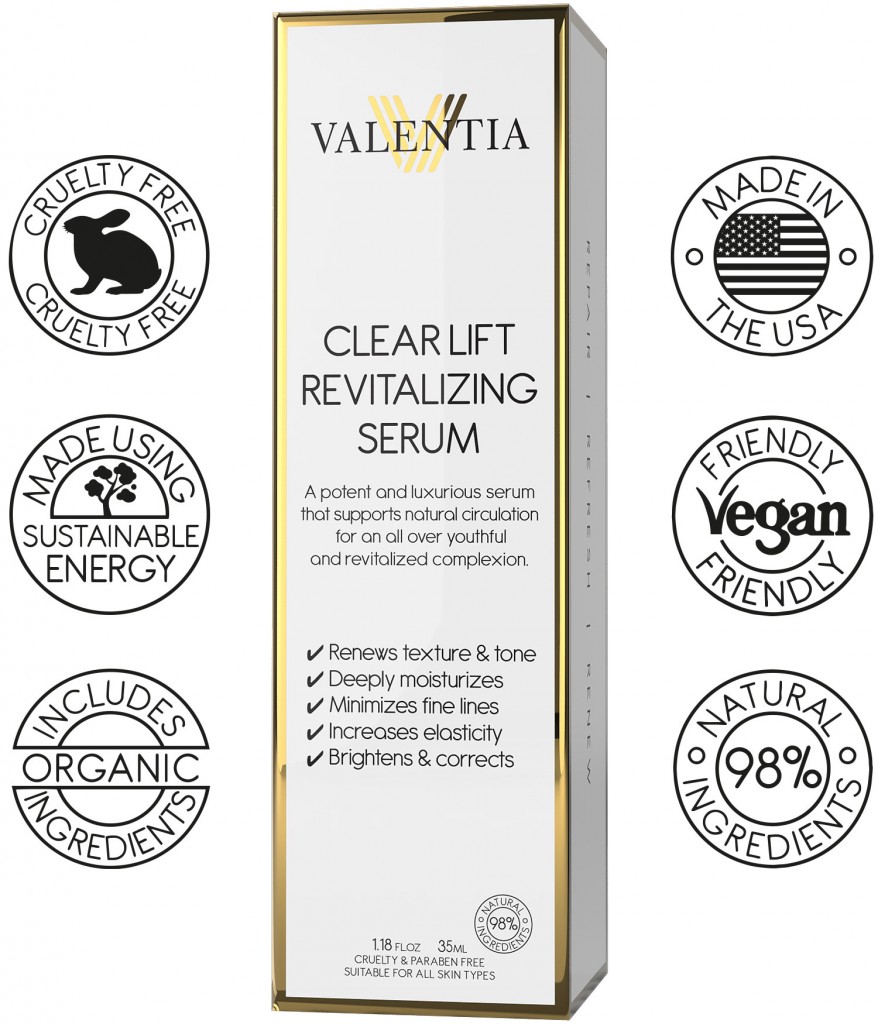 I followed the directions and applied this product in the evening.
Wash and dry face
Apply Serum
Let serum dry (doesn't take long)
Use your favorite nighttime creme or lotion
Super easy. This serum does a great job of toning and moisturizing my face. And applying it right before my moisturizer helps my skin absorb more moisture.
Some nighttime products leave my skin feeling greasy in the morning, but this Valentia Clear Lift Revitalizing Serum was not a problem. In fact, my skin feels more moisturized and less greasy when I use this with my favorite nighttime moisturizer than it does if I use just the moisturizer without this serum.
The bottle has a pump that is easy to use and I love how the bottle is just the right size for storing in my bathroom cabinet.
I also love that this product is cruelty free, made in the USA, and includes organic and natural ingredients. Makes me feel like I'm doing something good for my skin.
Check out more Valentia products on their website, and follow them on Instagram and Facebook for updates and tips.
I received this product free for purposes of my review. All opinions are my own.