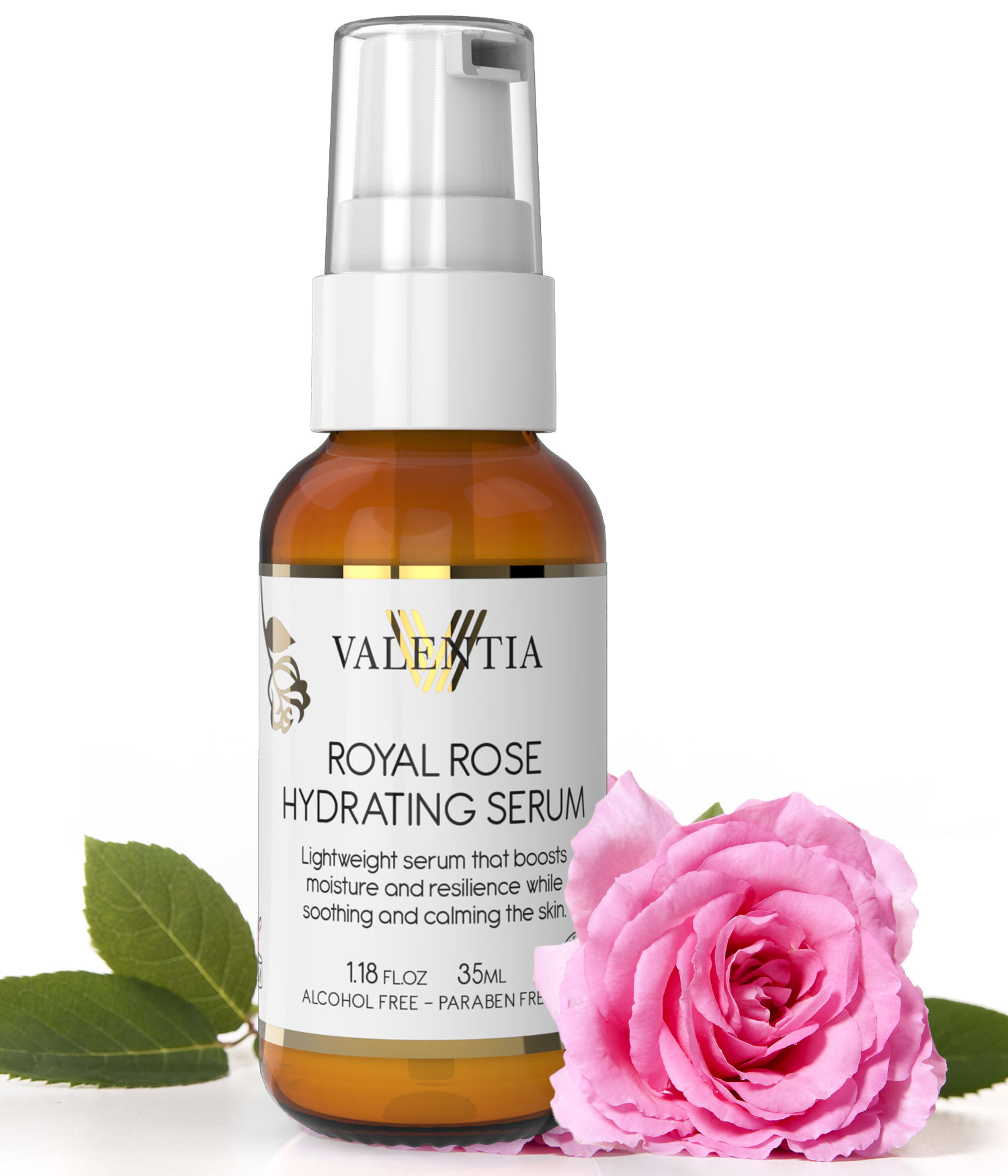 Royal Rose Hydrating Serum – A lightweight serum that boosts moisture and resilience while soothing and calming the skin.
This Hydrating & Nourishing Serum Will:
– Deeply moisturize skin
– Provide antioxidant protection
– Soothe & nourish dry skin
– Smooth skin tone & texture
– Boost skin radiance
Specially selected ingredients work together to achieve optimum results.
– Rose Damascena: One of the most nourishing and skin friendly natural oils, providing balance, moisture, and a variety of vitamins and minerals to the skin.
– Niacinamide (Vitamin B): This potent vitamin has been clinically proven to fade away hyperpigmentation, sun spots, and acne..
– Rosehip Seed Oil: Naturally rich in Vitamins C & A, these essential fatty acids work quickly to lock in skin's moisture.
– Evening Primrose Oil: Provides light, non-oily moisture to the skin, never clogging or irritating the skin.
– Bearberry: Reduces melanin production, thereby lightening the skin, revealing a brighter complexion.
– Lavender: Heals the skin, treating pimples, wounds, and sores.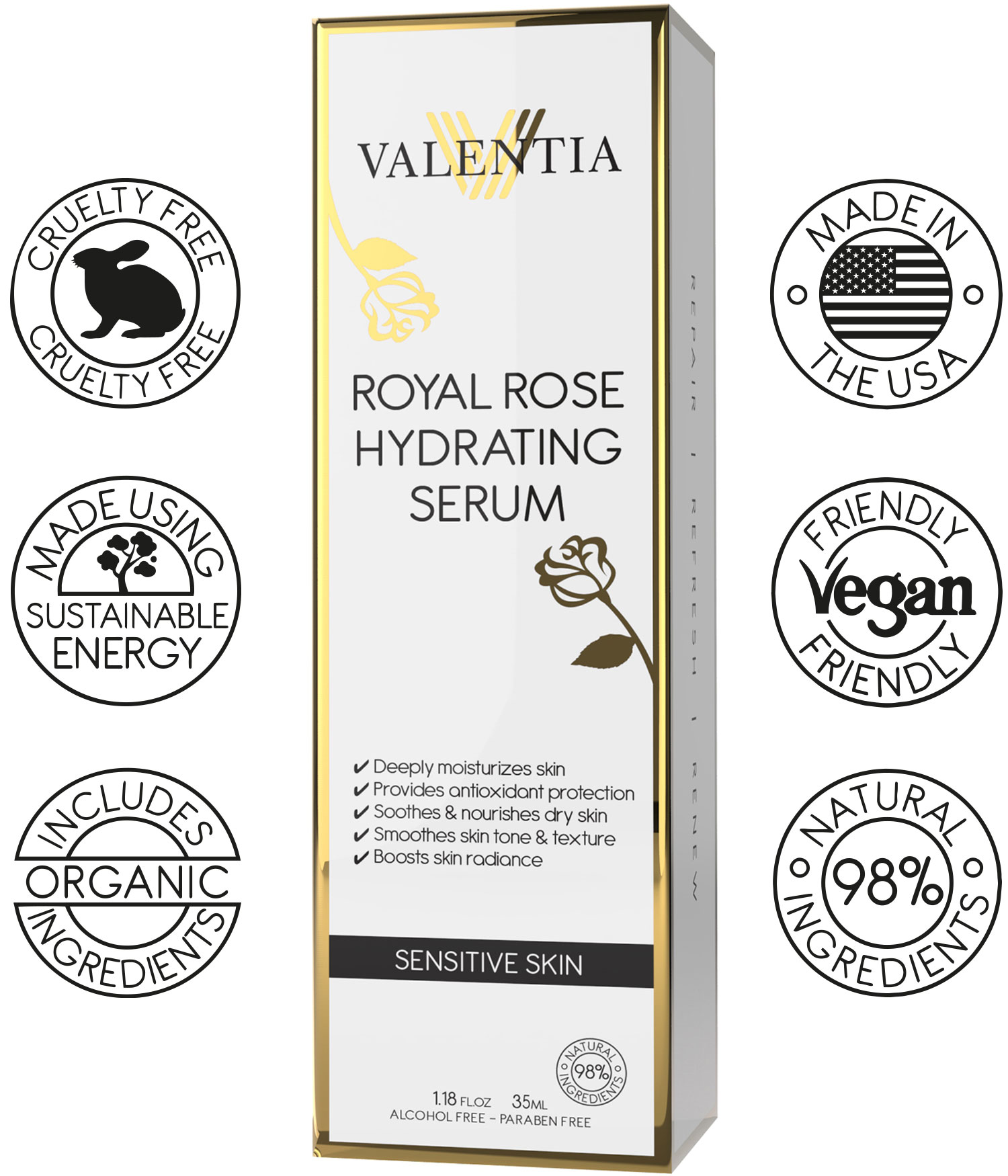 Also Valentia products are Made in the USA, cruelty free, vegan friendly, sustainably produced, and contain organic and natural ingredients.
The first thing I noticed about this product was the aroma. It's so rosy smelling! It reminds me of this rose lotion my Grandmother used to wear when I was a kid. It always smelled so good, and she would always share a little with me and then I would smell so good as well.
This product smells just like that, just not as strong, because the scent doesn't really last after it's rubbed in to your skin. I do love the scent though (it must be from the Rose Damascena) and it brings back happy memories every time I use it.
I also like that this product is made with organic and natural ingredients because then I don't mind sharing with the kids when they want to try my stuff. My 5yr old tried this out the other day and her first comment was about how good it smells. She said she plans to use it every morning like me so she'll smell good every day. It's not just me that thinks that this product smells great!
So, now for how I actually use the product. I use it like the instructions recommend, as the first thing I put on after washing my face. After the Royal Rose Hydrating Serum I use my eye cream, moisturizer, and then makeup.
I love how refreshing it feels when I put it on and it does a great job of adding deeper hydration to my skin every morning. So my face is well hydrated, my skin is soft and smooth, and my complexion is clear. I do like this product for more than just the great scent.
I received this product free for purposes of my review. All opinions are my own.