I'm part of a ChickFilA mom's panel and for February they are having a upcycle challenge with the Chick Fil A soup bowls.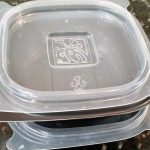 Which, if you haven't tried their soup. You need to. My kids love the chicken noodle and the southwestern chicken is my favorite, even though I don't usually enjoy spicy foods.
Then we took our soup containers and the girls made little jewelry boxes. This was a fun and easy craft and we made something useful – just maybe their jewelry will end up in these boxes and not all over the floor!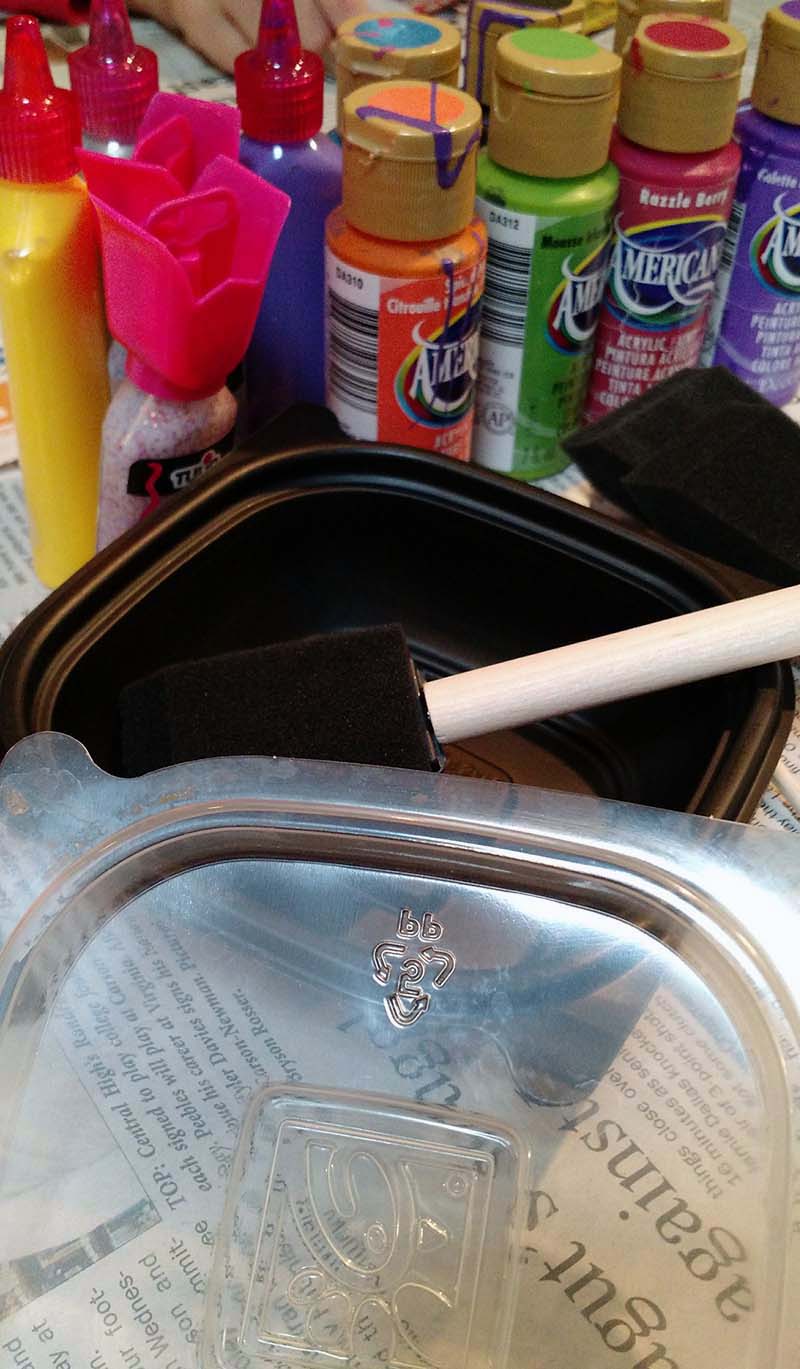 Supplies:
ChickFilA soup container – washed and dried
Paint – we used acrylic paint and some puffy paint
Newspaper – for covering your surface, you don't want to be cleaning acrylic paint off your table
Paintbrushes – we used foam brushes and regular brushes, it's all about how you prefer to paint
Cup of water – for rinsing brushes
Paper towels – for drying brushes, wiping hands, etc.
If your kids are doing the painting I also recommend an old shirt or paint smock for them.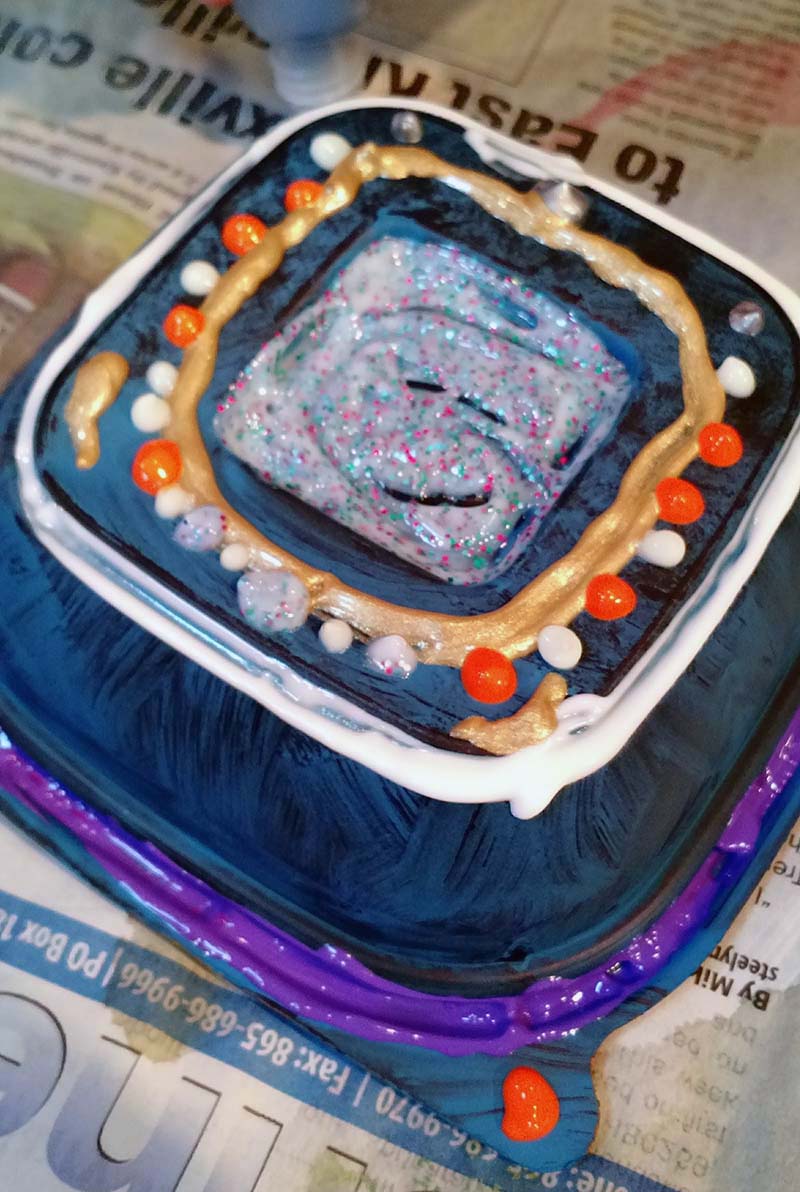 Instructions:
Wash and dry your containers
Spread newspaper over your work surface
Paint containers with the acrylic paint. You might want a couple of coats if you want more coverage, I tried to convince my kids to use more paint but they really liked the textured look they were getting with just one coat. Rinse and lay out your brushes to dry. Let your containers dry completely
Add designs with the puffy paint. My girls attempted to draw jewelry with their paint. They even traced the Chick Fil A logo on the lid of their containers because they love Chick Fil A and thought it was so cool to have Chick Fil A jewelry boxes. The puffy paint is also great for keeping the containers from sliding around on hard surfaces. Let this dry overnight or however long your puffy paint says.
Fill with jewelry 🙂
This project was so much fun and let the kids get super creative.