I received these products free to review.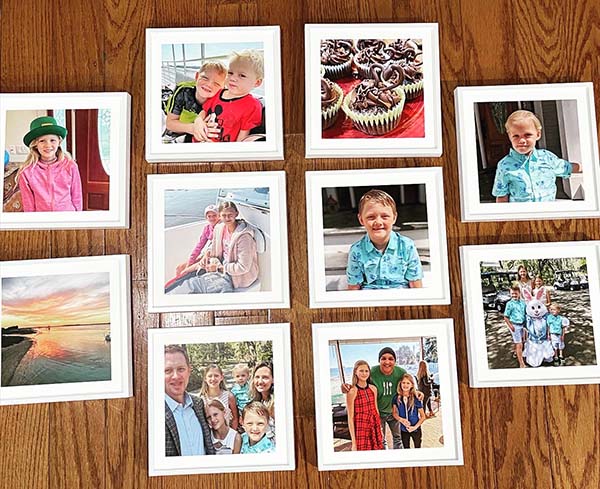 Looking for a fun Mother's Day gift? Or, maybe you forgot a gift and want to give something after the day? Snap some pictures and give your mom some Mixtiles!
You simply upload your pictures, select your frame preference, and they show up all ready to hang a couple days later.
What I really love about these, is they have a sticky back, so you can just stick them to the wall – no nails needed! Which I will say my entire household appreciates because I can never get it right with the first nail! If you don't like the way they look, want to rearrange, or want to swap in some new ones, they just pull right off the wall without damaging your wall and can be restuck in a different place.
So, pull out some favorite pics or snap a couple new pics with your mom and get her something fun and memorable!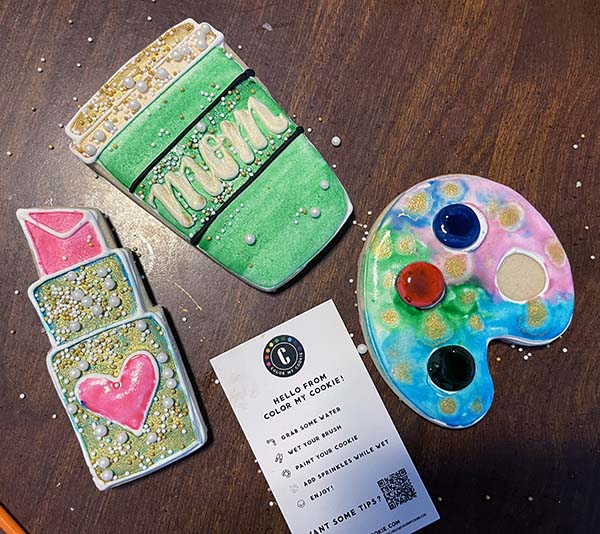 I'd seen ads for Color my Cookie so I was super excited when offered the opportunity to try them out. And, they're way better than I expected! I thought they were cool, but really, these are super cool and so fun!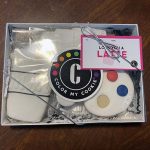 Your cookies arrive in this little box. The box has your cookies, your paint pallet cookie, your paintbrush, sprinkles, and any extras. My box had this extra gold glitter that is super cool!
I highly recommend scanning the QR code and watching their super short how-to video before you start decorating. It answered all my questions about how to "paint" my cookies, how to get the sprinkles to stay on, etc.
I was having so much fun I even painted my paint pallet! Maybe get a couple kits so you can decorate with your mom, and so she doesn't have to share her cookies with you, because not only do they look terrific, they also taste good and everyone is going to want one!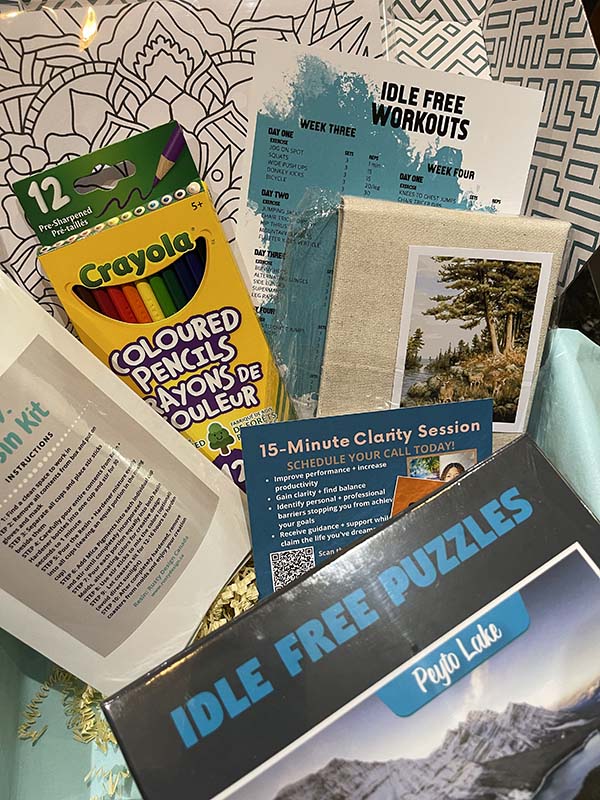 This box is packed full of fun activities! They have a monthly subscription or just get one for your Mom. There are enough activities in a single box that I was able to share activities with my kids and keep a couple of my favorites (like the puzzle) for myself!
There's more than just crafts. There's also a home workout sheet with daily exercises – scan the QR code to access how to videos for these! There's a free 15 minute session with a life coach. And they even included a brochure with a hotline for mental health assistance if you just need someone to talk to.
So far, the coloring sheets and pencils have been a favorite in my house. We're still coloring. There were several fun pictures to color! I've been waiting for a non-rainy day to do the resin kit outside – and in the spring dry days are few and far between around here but I can't wait to make my coasters! Scan the QR code for project instructions, they're super easy to follow!
And I'm saving the puzzle for a post end of school year treat for myself. We're in the middle of recitals and presentations and tests so there's no puzzling time this week, but I'm looking forward to working it when summer gets here.
There's so much fun stuff in this box and plenty to share so Mom can choose to do a fun activity with you or choose to do it on her own.
Happy Mother's Day!