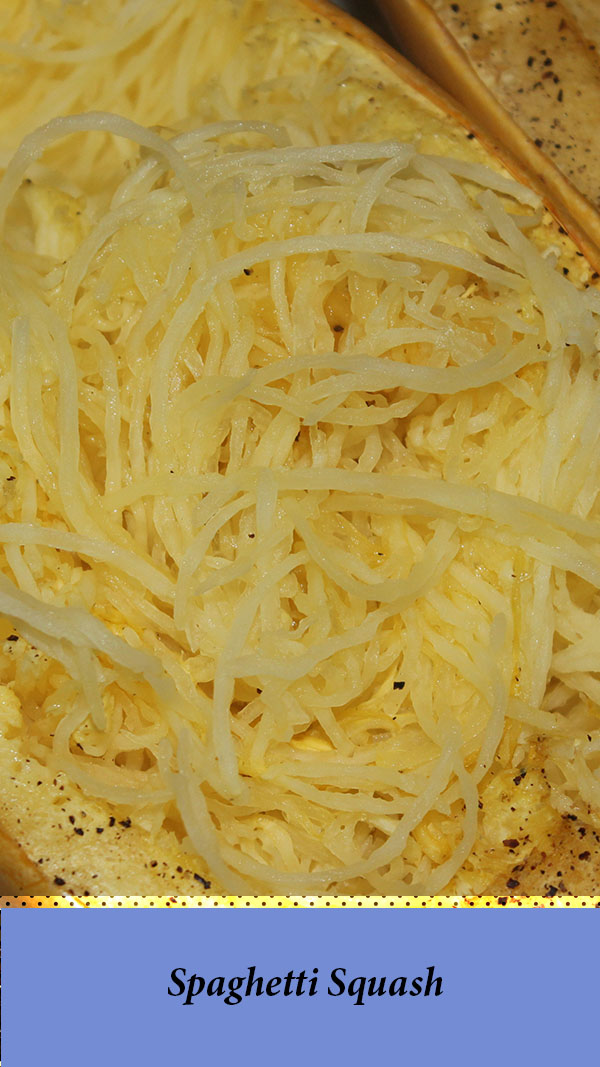 Making "pasta" with spaghetti squash is surprisingly easy!
Baked Spaghetti Squash
1 medium to large spaghetti squash
1 Tbsp oil
Salt & Pepper to taste
Spaghetti sauce of your choice
Cut your squash in half. Using a spoon scrape out the seeds and center of your squash. Place squash inside up in a pan. Brush with oil and salt and pepper to taste.
Bake in a 450 oven for 60 minutes. Remove from the oven and let cook for a few minutes. Take a fork and shred your squash. It turns into "spaghetti".
Top with your favorite sauce and toppings.