I've been trying out new recipes for Easter Dinner Desserts and I'm just loving this Lemon Tart. It's the perfect blend of sweet and sour and everyone in my family loves it!
Plus it's a make ahead and refrigerate overnight kind of recipe, which is perfect so it's one less thing I have to worry about the day of my dinner.
This is one recipe I'm definitely making this Easter!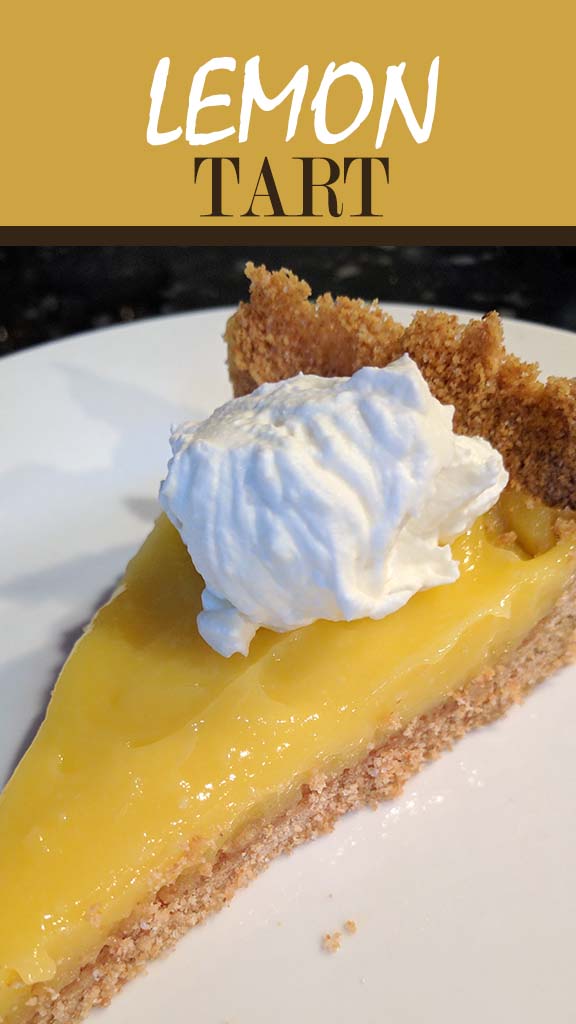 Crust:
12 Graham Crackers
2 TBSP sugar
5 Tablespoons butter – melted
Crumble the graham crackers and sugar in a food processor until you have fine crumbs.
Add the butter and pulse until well combined.
Press onto bottom and sides of an 8 or 9 in springform pan.
Bake at 350 for 10 minutes
Set aside to cool
Filling:
1 Cup Sugar
1 TBSP grated lemon zest
1/2 Cup lemon juice
3 whole eggs
3 egg yolks (yes, you need eggs plus extra yolks)
4 TBSP butter
Combine the sugar, lemon zest, lemon juice and eggs in a sauce pan. Whisk until well combined.
Cook over medium heat, stirring constantly (very important), until the mixture is nice and thick. About 6 minutes.
Remove from heat and stir in butter until fully combined.
Strain through a fine-mesh sieve into your graham cracker crust. Smooth. Place plastic wrap on top to prevent a skin forming and refrigerate overnight.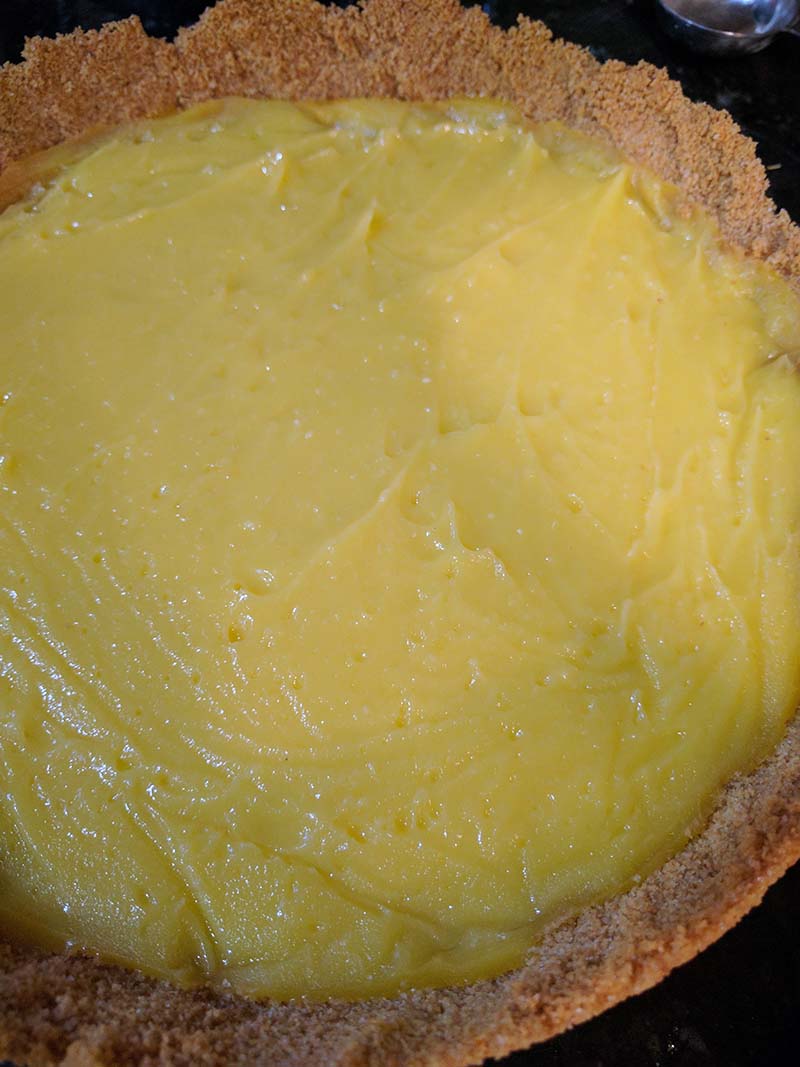 Whipped Cream:
1 cup heavy whipping cream
1 TBSP sugar
Beat whipping cream and sugar in a bowl with an electric mixer (you can do this by hand, but it will take forever) until the the whipped cream is nice and thick.
Spoon dollops of whipped cream on your tart when serving.