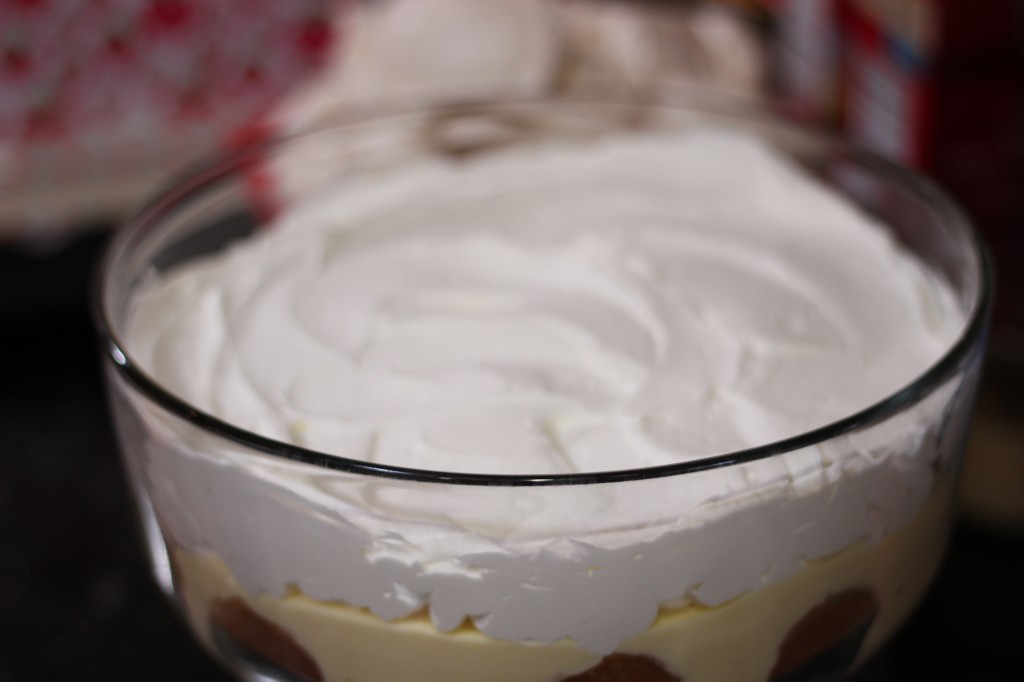 There's just something about a good banana cream pie. I tried out this pudding recipe earlier this year and loved it.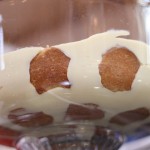 The pudding takes 5 egg yokes and since I doubled the pudding recipe for this pie I ended up using 10 egg yokes. And with my 10 extra whites I made meringues. I now have a house full of meringue cookies! (the meringue cookie recipe is coming up next)
Banana Cream Pie
Nilla Wafers for crust
4 bananas thinly sliced
Pudding
2              C whole milk
¾             C heavy cream
½             C sugar
3              T cornstarch
2              T flour
¼             t salt
5              large egg yolks
¼             C unsalted butter cut into ½" cubes
1              t vanilla extract
(double this for group sized pie)
Topping
2              C whipping cream
8              T sugar
¼             t rum flavoring
Bring milk and cream to a simmer in a medium saucepan. Meanwhile, whisk sugar, cornstarch, flour, and salt in a large mixing bowl. Add egg yolks; whisk until smooth (mixture will be very thick). Whisking constantly, gradually add milk mixture to yolk mixture. Return to saucepan and cook over medium-low heat, whisking constantly, until thick, 2-3 minutes. Add butter and vanilla, whisk until smooth. Transfer to a medium bowl; press plastic wrap directly onto surface of pastry cream. Chill until set, at least 2 hours.
Line bowl with nilla wafers. Put ½ cup pastry cream evenly over bottom of bowl. Layer half of the bananas. Spread ¾ cup pastry cream over bananas, layer the rest of the bananas. Spread the remainder of the pastry cream over bananas.
Beat whipping cream, sugar, and rum flavoring until medium-stiff peaks form. Spread over pastry cream and serve.