*Sponsored Post*
I don't know about you, but I have a love/hate relationship with the new year. On the one hand, I love all the new beginnings, planning, resolutions, etc. And on the other hand, it's January, it's cold, and I don't actually want to do anything.
One thing I do love about the new year is New Year's Eve celebrations.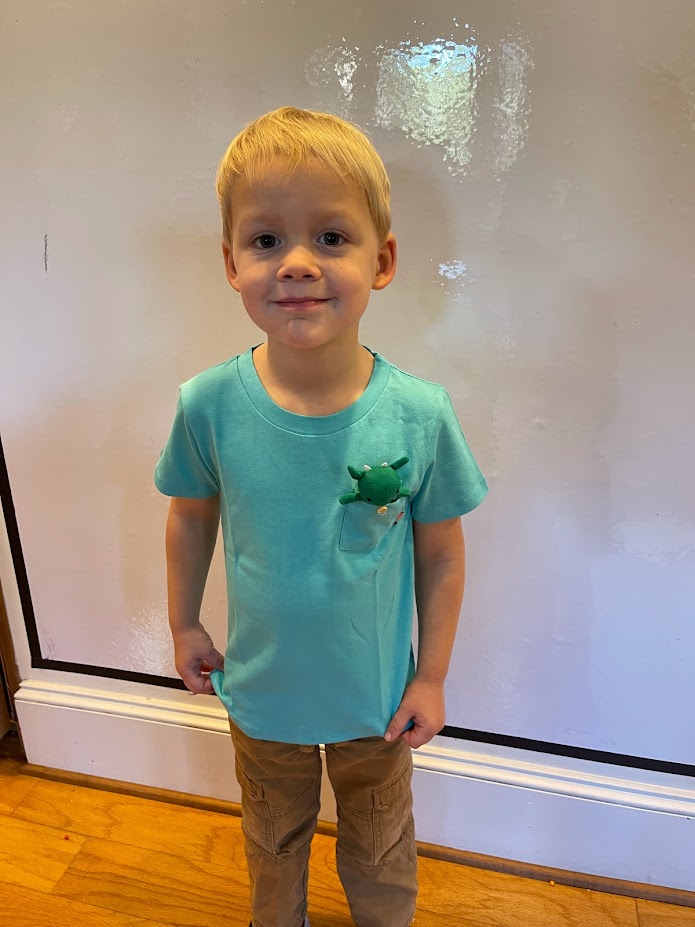 We went to a super fun New Year's Even celebration with friends and got my little guy a new shirt (and a new stuffed friend) for the event.
Let me introduce you to "Pocket", the little green dragon that fits in my little guy's pocket. If you check out their website, his name is "Taco" but little man didn't think that was a good name for a dragon and has landed on "Pocket". I think Pocket is adorable and he's so cute with his little Pocket Dragon.
Pockimals makes super comfy clothing with a pocket with a button hole. Each little animal has a button on it, and it buttons into the pocket. Making it easier to keep up with your little one's bring along toy.
Pocket fits well in his hand and in his pocket and had lots of fun with us at our New Year's Eve party.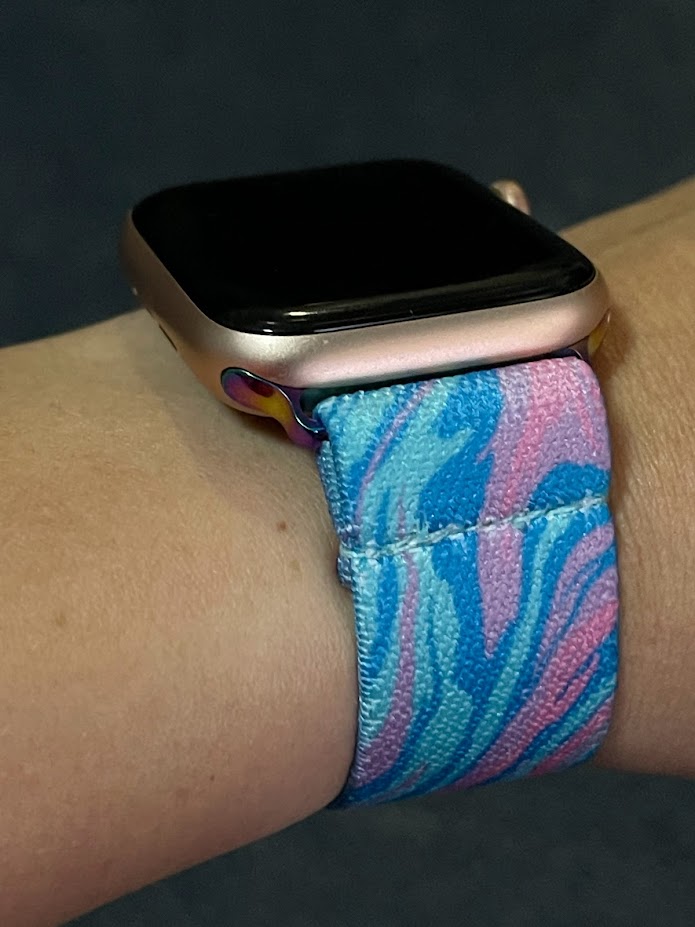 One of my goals for this year is to exercise more. I've made some good effort at it this year, but with work being busier and with it being a desk job, I'm just not getting in the physical activity that I really want.
I've joined a January exercise / nutrition group and was super excited to try out this Braxley Band on my Apple Watch. Because it's important to look good while I'm exercising, all the way down to my watch!
This band is super comfortable and secure and so much fun! I love having a cool new watch band to go along with my January goals!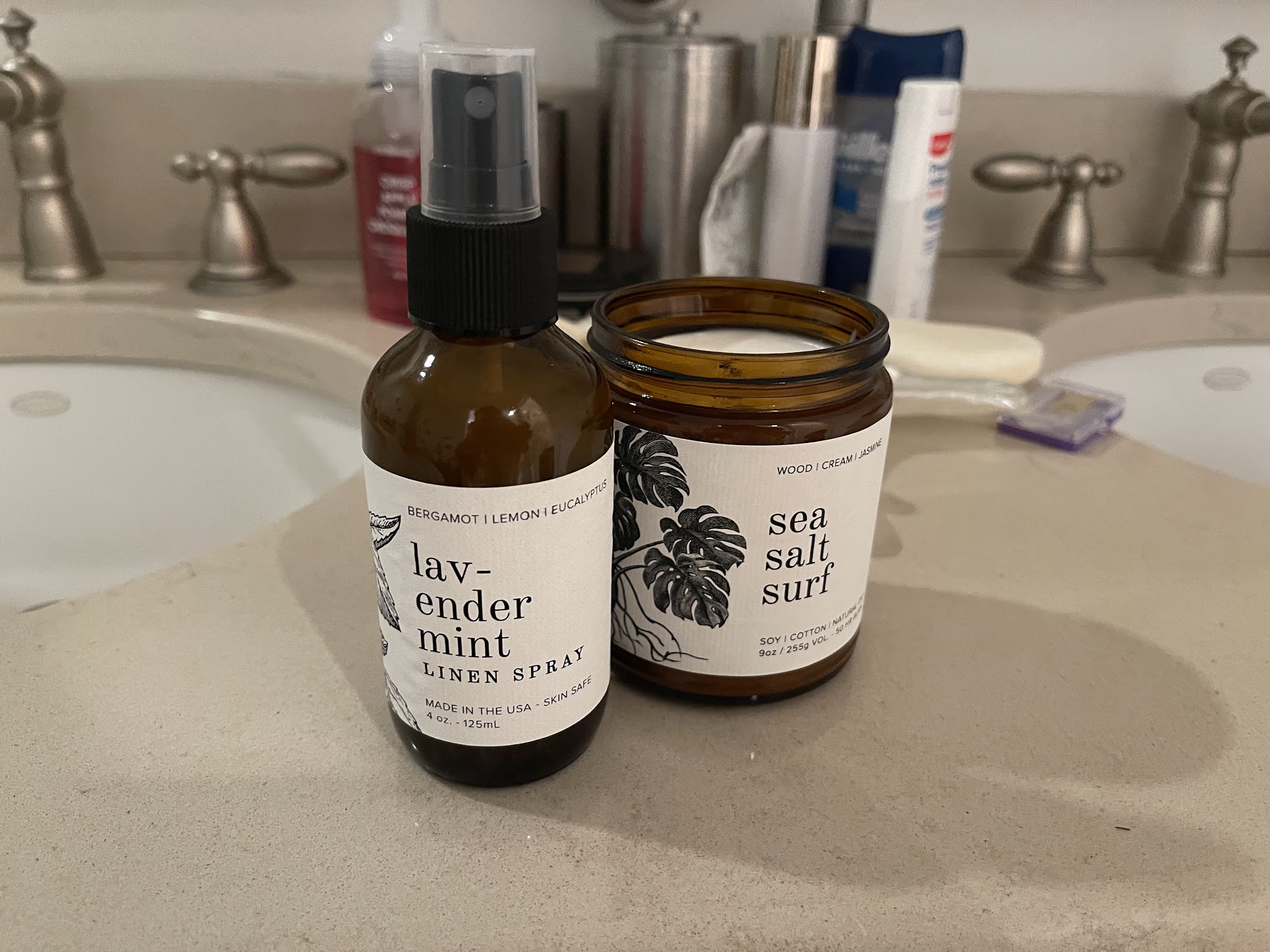 I love a good candle! And what better way to start off the new year than with one of these amazing candles from Broken Top Brands.
They started as a candle company and have branched out into home and bath products.
I absolutely love the scents of the two items that they sent me. They're very natural and smooth smelling and I love using them.
I feel like I can use them to add scent to a space (like a room or linen) and it's not overpowering. It's subtle, which I really like!
All of their products are  gluten-free, paraben-free, phthalate-free, and vegan. And the scents are all very neutral so that anyone can use them. For example, I can use the linen spray on things for me and for my husband and neither one of us feels like the scent is too masculine or too feminine, it's like this perfect middle.