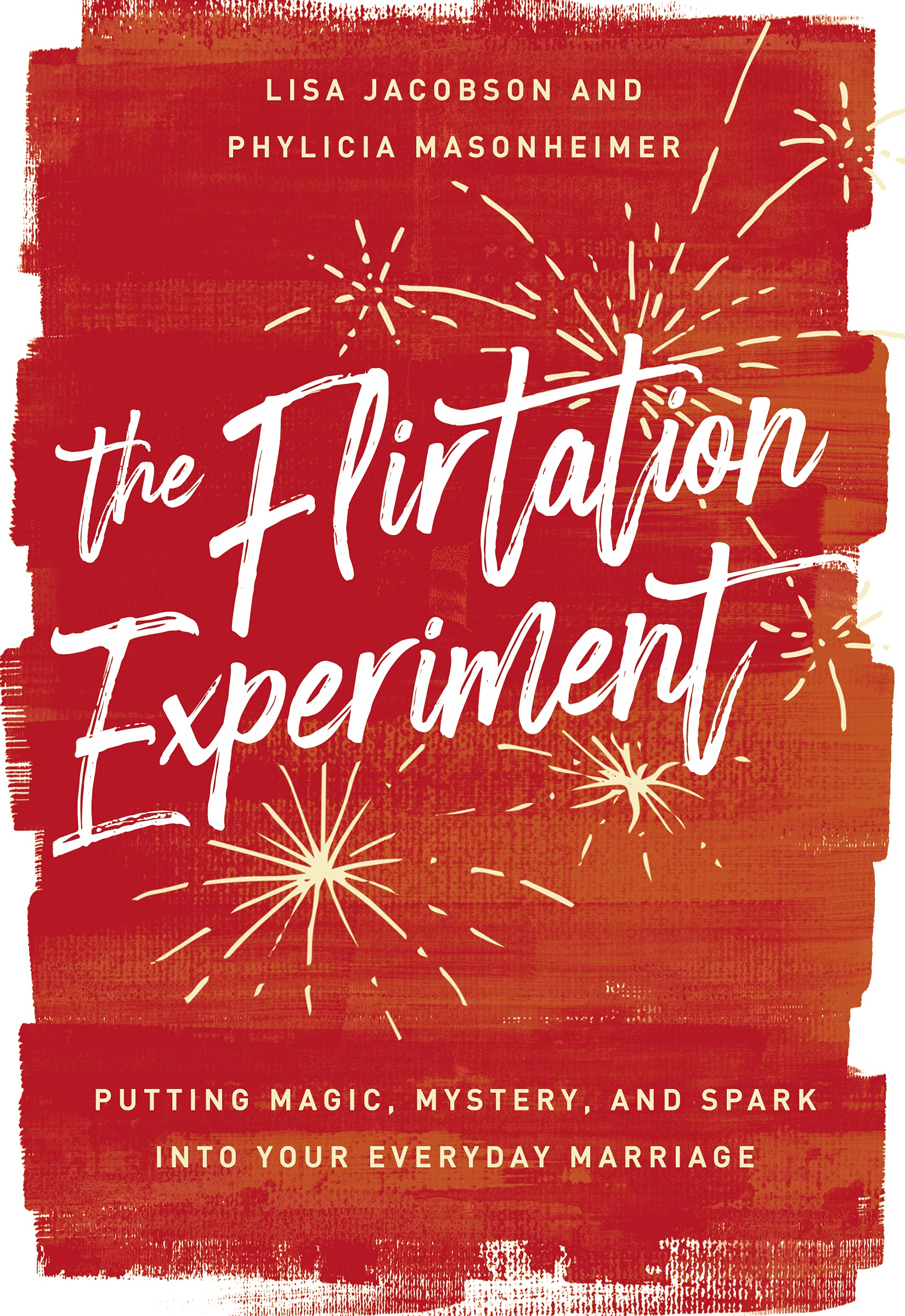 The Flirtation Experiment
From popular Christian voices Lisa Jacobson and Phylicia Masonheimer, The Flirtation Experiment inspires you to strengthen your marriage with a fun, unexpected approach that leads to the depth, richness, and closeness you desire.
This book has a lot of suggestions for simple ways to flirt with your husband. 16 years of marriage and 4 kids sometimes make it hard to prioritize us. This book does a great job of giving me ideas for easy ways to show that I'm not just all about running a house but also want to keep that fire alive between us.
After reading The Flirtation Experiment, wives will…
be filled with hope and encouragement for how they can make a powerful, positive change in their marriages,
become empowered to pursue their husbands romantically,
understand the Bible invites women to be proactive in their marriages,
be motivated to consistently love in creative ways, and
forge closeness and intimacy in their marriages.
The Flirtation Experiment is available for purchase here.
Many thanks to HarperCollins Christian Publishing for providing this product/product information for review. Opinions are 100% my own. I did receive the product in ex-change for this review and post.
#FlirtationExperimentMIN #TheFlirtationExperiment #MomentumInfluencerNetwork