Truffle Shuffle sent me a box of supplies for their ice cream sandwich class, AND I got to attend their ice cream sandwich making online class, in exchange for a review.
With trying to reduce trips to the store these days, I've been getting lots of deliveries. So, I'm not stranger to receiving a box of food in the mail. A couple days before my scheduled class I received a box stuffed full of ingredients and yummy Truffle Shuffle items – I desperately wanted to eat some of these items before my class, but I managed to wait.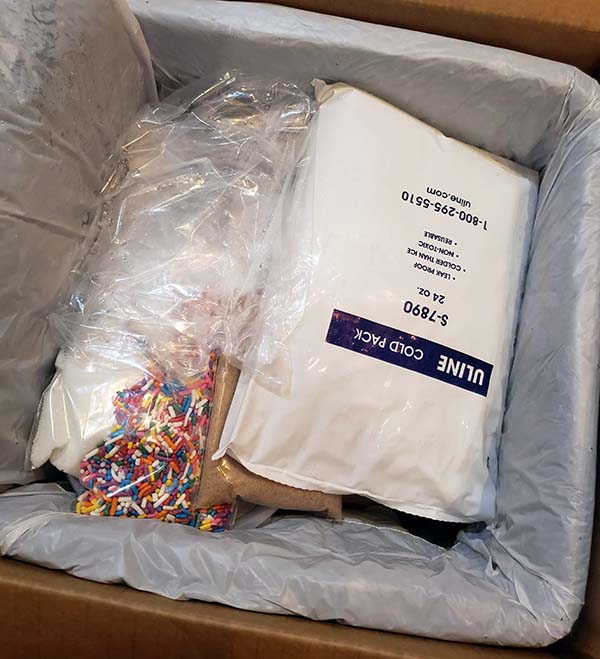 Everything arrived in an insulated box with ice packets. These packets still had some ice left in them so Truffle Shuffle definitely did a great job packing! Especially when you consider that the heat indexes were up into the 100's the week my box arrived.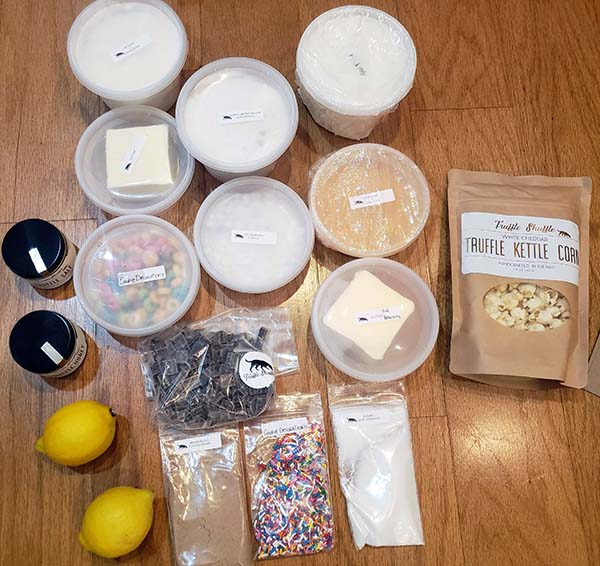 Everything arrived well packaged, well labeled, and pre-measured. Well, except for the truffle salt and truffle honey, they sent extra! I should add here, that truffle salt is amazing!!!
I put the perishables in the fridge and the non perishables in a neat stack on the table and waited for the class I had signed up for. And warned the kids that they were not allowed to eat the sprinkles!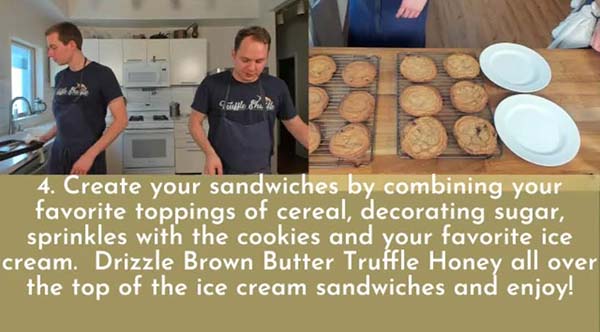 Class is conducted via zoom and generally the screen looks like this. Sometimes they fullscreen on the chefs if they're showing you something. If your camera is on, they'll cycle through participants and you get to see what everyone else is doing. Don't want to be seen? Leave your camera off. They did a terrific job of walking through the steps with you. At times, they would ask everyone to signal thumbs up that they had completed the step and were ready to move on. So, just like a real in person cooking class, they made sure everyone was keeping up and ready to go.
Several times people typed in questions and they were very quick to answer those. I feel like this class was amazingly interactive and fun!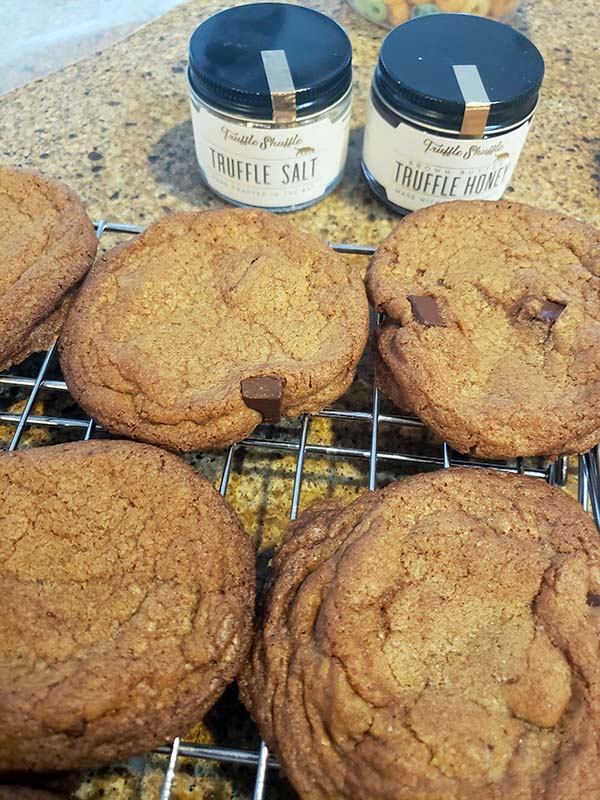 I learned some fun cooking tips that I hadn't known previously – like why we were browning butter for the cookies. And they did a terrific job of time management! For example, I know you're all wondering what the lemons are for. They're for 2 things. We made lemon ice cream with the lemon zest, and we made lemonade with the lemon juice.
We did the ice cream first. I had never made ice cream without an ice cream maker, so I was kinda skeptical, but it worked perfectly!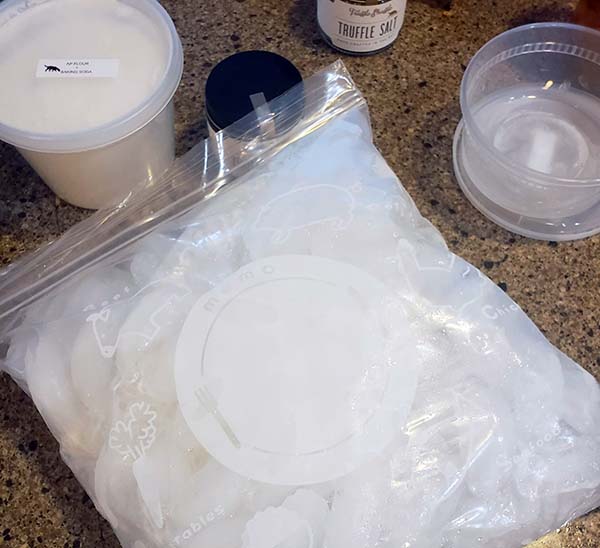 After mixing, and a lot of shaking! we put the ice cream in the freezer to sit while we did everything else. After mixing the cookies, while they were baking and cooling, we made lemonade.
When the lemonade was finished, the ice cream was ready, and the cookies were cooled, so we assembled our ice cream sandwiches. The class was scheduled for 1.5 hours and they were right on that time. Which is pretty incredible when you consider that they're virtually walking a dozen households through making ice cream, cookies, lemonade, and assembling ice cream sandwiches.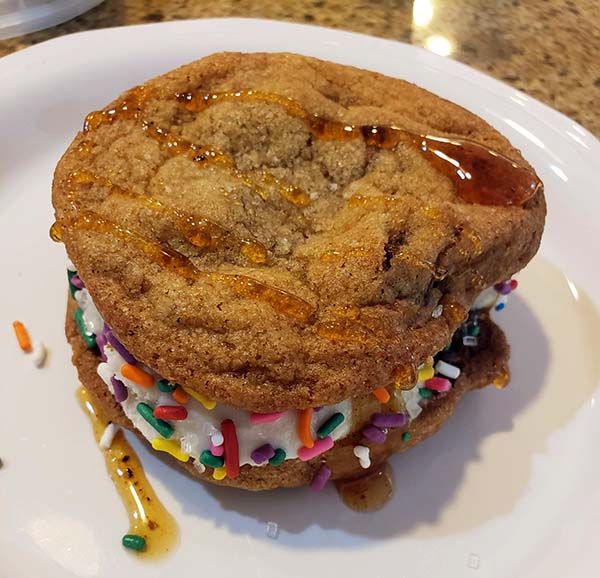 I'm pretty proud of how my ice cream sandwich turned out! Several of the participants (actually about half of them) had their kids doing the class and the parent was just supervising. The kids kept up without a problem and they made the class so much more fun! Next time I sign up for a class, I'm going to have my kids make me dinner.
I highly recommend this class. I learned some new cooking techniques. Got to cook with truffle salt and truffle honey, a new thing for me. And, everyone enjoyed assembling and eating their own ice cream sandwiches!
Want to join a class of your own? Use my link for 10% off!