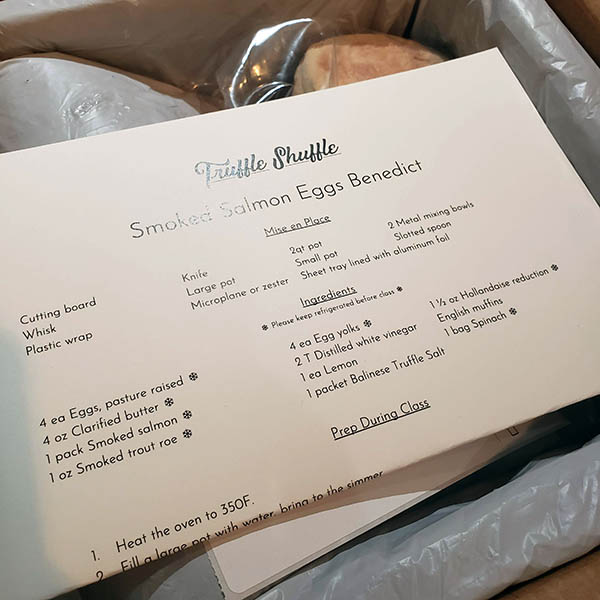 Truffle Shuffle invited me to review their Smoked Salmon Eggs Benedict. I seriously struggle with scrambling the hollandaise sauce, so I was super excited to give this a try and see if I can get it all to turn out.
Truffle Shuffle is available to order online. You can order individual items or sign up for a cooking class. I did the Eggs Benedict Cooking Class. They send you your box of supplies a couple of days before class – it's awesome! They send you everything. No running out for a random ingredient (like white vinegar). Then, you show up for your zoom class at the scheduled time and they walk you through making the item.
It's so much fun! You have the option to leave your camera on and show the chefs and other participants what you're up to, or you can turn yourself off and just cook. It's so much fun to learn something new like this!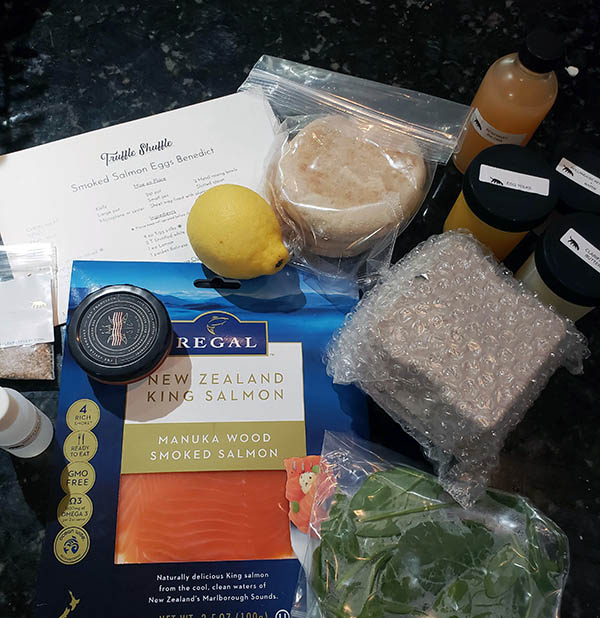 The instructions are well written and easy to follow, and the chefs are awesome about sharing tips and tricks to making your food the best it can be.
I love that I can do this in my house. My kids can join me if they want, and we can all sit down and eat together after we finish cooking.
The salmon and caviar added a new element to eggs Benedict that I hadn't had before. And while it's probably not something I'll make every day, it sure was an awesome treat!
I even have a little bit of truffle salt left over for using on other things. Their truffle salt is amazing. The truffles give it so much flavor.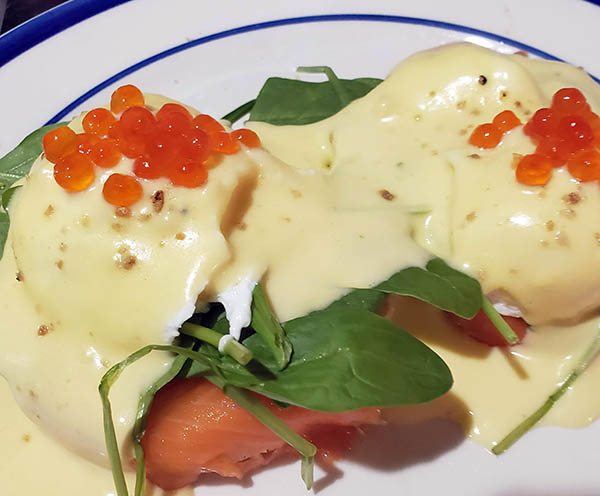 I'm quite pleased with my results, and I'm happy to report that my hollandaise sauce turned out great!
And I learned something new, a little bit of vinegar in the water when I make poached eggs, and they turn out even better than usual!
They have some really awesome looking holiday themed classes coming up! Check them out and use my link to get 10% off your first order.