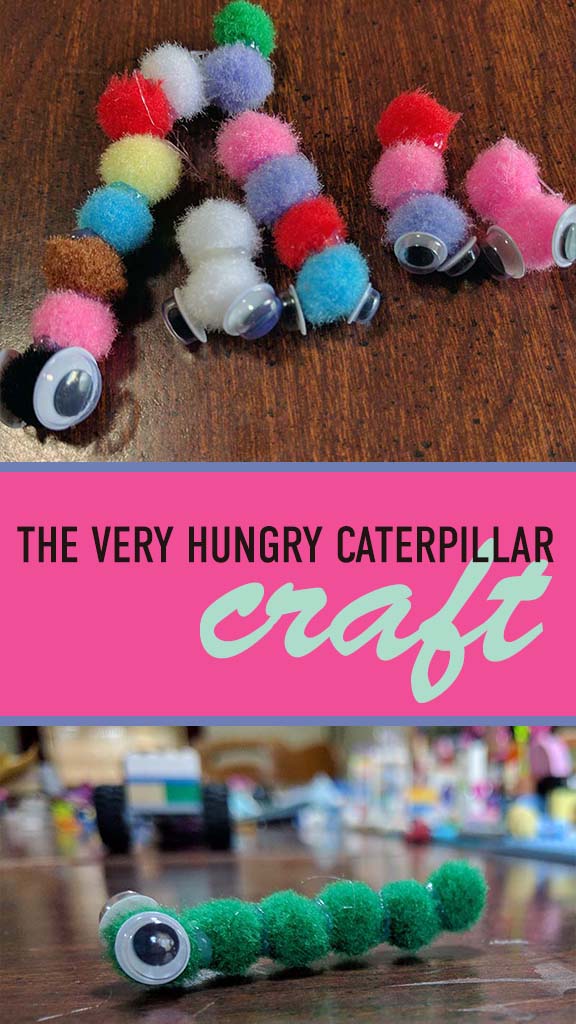 The Very Hungry Caterpillar by Eric Carle is a well loved favorite in my house. Even my 8yr old still loves it!
So, naturally, when I told the kids we were going to do a fun caterpillar craft, we had to read the book, about a doze time, before we could get started crafting.
We had so much fun making these cute little caterpillars. My girls even made some to take and share with friends, because, honestly, they're so cute!
These little caterpillars are also fast, and easy to make. For your littles, just have them line up their little pompoms in the order they want them and you do the gluing. My 8yr old was thrilled with the prospect of using the hot glue gun so she insisted on making her own.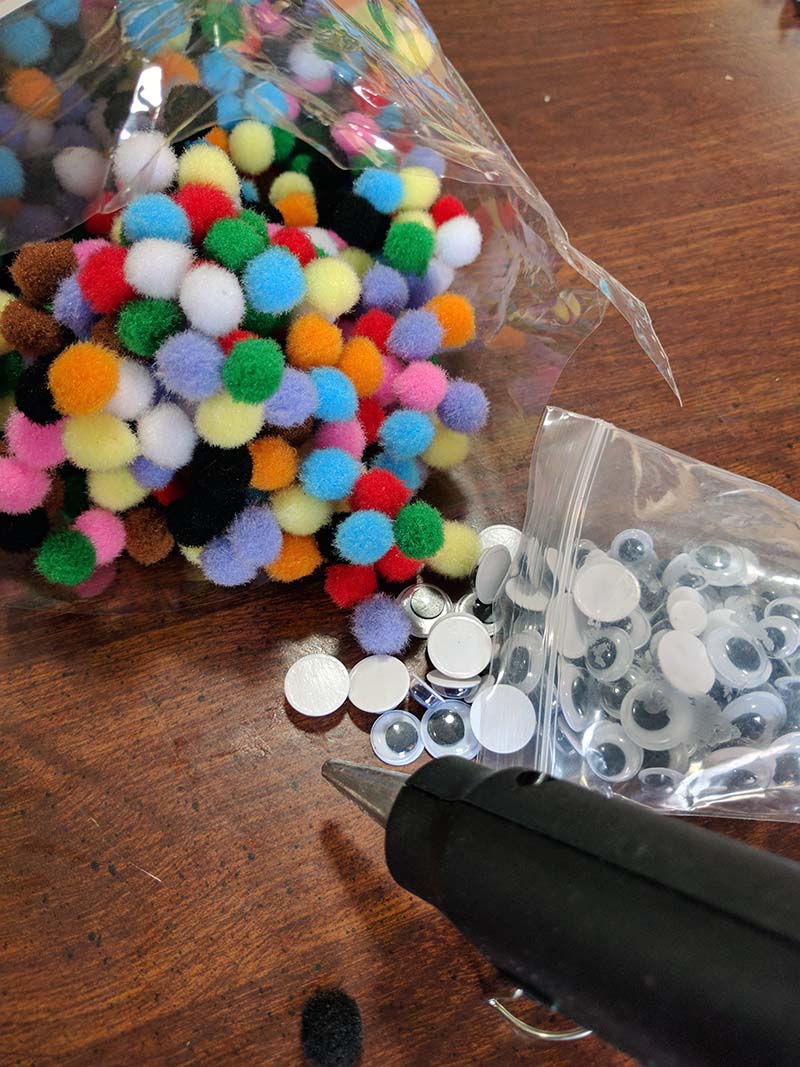 Supplies:
PomPoms
Googly Eyes
Hot Glue Gun
Sounds easy so far! Now, just line up however many pomPoms you want, in whatever color order you want and hot glue them together. After the glue has dried (which is super fast in case your toddler is wondering) you can hot glue gun or stick on the eyes. I prefer the glue because they stick better.
Just look at this cute little caterpillar!