Many thanks to Shepherd Press for providing this product/product information for review. Opinions are 100% my own and NOT influenced by monetary compensation. I did receive the product in exchange for this review and post.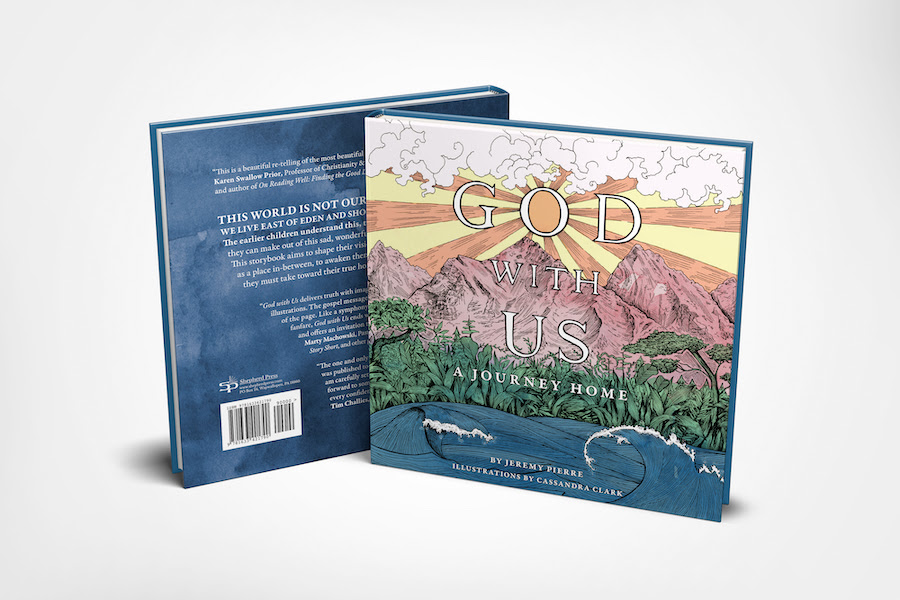 Author Jeremy Pierre and illustrator Cassandra Clark want to awaken children to a brave journey — a journey home. This world is not our home. We live east of Eden and short of Heaven. The earlier children understand this, the more sense they can make out of this sad, wonderful place. This storybook aims to share their vision of the world as a place in-between, to awaken them to the brave journey they must take toward their true home — their home with God.
This is a super cute kids book, written from the perspective of angels watching the things happening on earth. It's simple and easy to read and perfect for a quick, evening devotion with little ones. I love how it talks about our journey to God and how he has a plan no matter what.
"God with Us delivers truth with imagination, creativity, and beautiful illustrations. The gospel message becomes clearer with every turn of the page. Like a symphony of truth that crescendos to the final fanfare, God with Us ends with a finale that connects the gospel dots and offers an invitation to believe. Bravo and well done!" —Marty Machowski, Pastor and author of The Ology, Wonderful, Long Story Short, and other gospel-centered resources for church and home.
Check out their website here. Buy here.
And, enter below for a chance to win your very own copy of "God With Us". Keep it for yourself or gift it to a kid in your life.
#GodWIthUsMIN #MomentumInfluencerNetwork