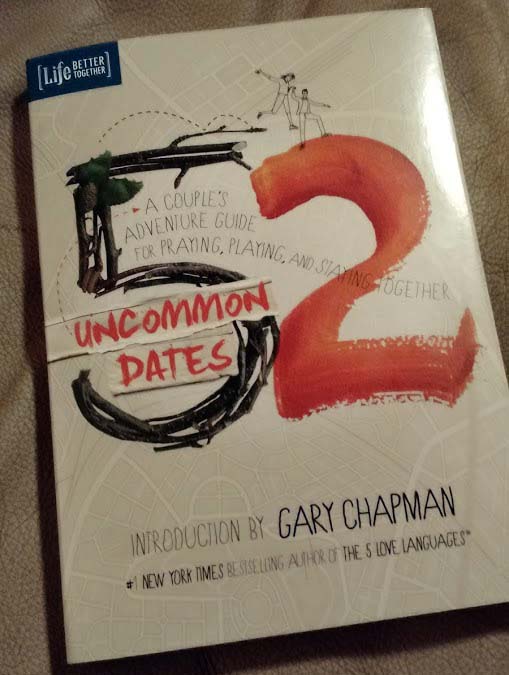 52 Uncommon Dates: A Couple's Adventure Guide for Praying, Playing, and Staying Together by Randy Southern with an introduction by Gary Chapman.
This book has some creative, fun, and imaginative date ideas. 52 ideas, to be exact.
Each date has a description, suggestions for how to accomplish the date, talking points, and suggestions for prayer and scripture reading.
I like that all of these date suggestions are different. Some are very involved and would require you to go somewhere and even plan a night away. Which is super hard for us to do these days with the kids. So I'll save them for later.
Other dates are fun things that we could do in the evening after the kids are in bed. Plan a special snack, have our date activity, and spend some intentional time bonding as a couple doing something together that we both enjoy doing. The talking points with each date are great for going deeper into our relationship than just the activity that we're participating in.
With work and kids we honestly don't spend a ton of intentional time together. And we've used this book to schedule a couple of fun dates while the kids sleep – because, if it's not on our calendar, it doesn't happen.
And this book gives us something fun to do on our date, instead of just eating dinner and looking at each other with that "what now?" expression and then settling for Netflix.
If your looking for some fun new date ideas. You'll find some fun ideas in this book!
I received this book free for purposes of my review. All opinions are my own. This post does contain affiliate links.