My husband had a great Christmas idea four years ago. This is the fourth year we've done it and we always have a blast! Instead of gingerbread houses – which are a lot of work – we make graham cracker houses.
We invite a bunch of friends over and make graham cracker houses. This year, I assembled the houses earlier in the day so they were set before the party and kids trying to put candy on them. It worked out really well.
Graham cracker houses are really easy, and a great holiday party idea if you have kids (or if you just like playing with candy and icing)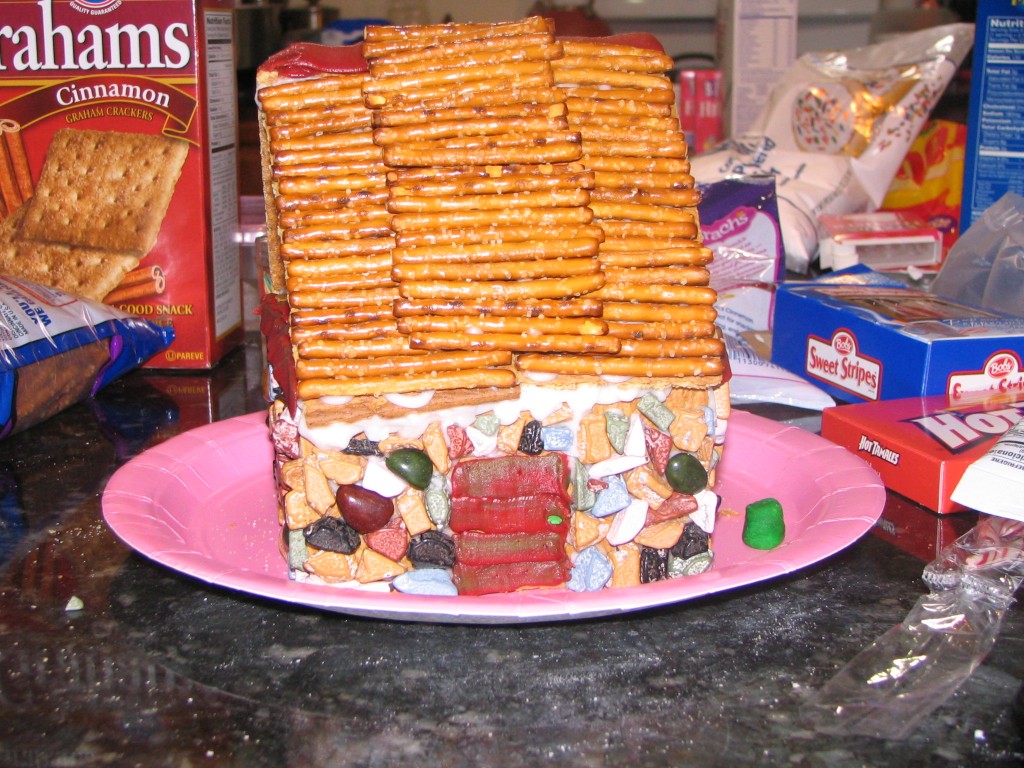 My house. I actually did this the day after the party before I cleaned everything up. The trick to a good house (in my opinion) is the icing. It's just powdered sugar and water, and you want it to be thick enough that it doesn't run but thin enough that you can pipe it. I put my icing in a plastic bag, cut a hole in the end, (a very tiny hole) and pipe the icing out so I have good control over where it goes.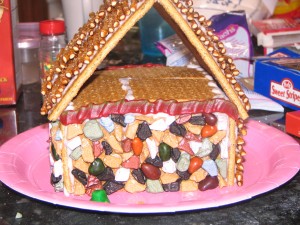 Side of my house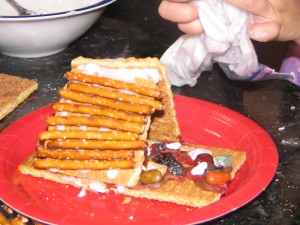 My 3yr old's "house". It looks like a tent to me. She made two other houses as well. The party this year was so much fun for her and her little friends! I just handed them bowls of icing with spoons in them, piles of candy, and let them have at it.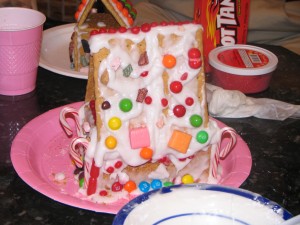 And, a melting house. This batch of icing was a tad thin and ended up slipping but I think it looks pretty cool!
And, as a plus, these houses are just as much fun to eat as they are to make!