Instead of gingerbread houses – which are way too much work with kids – we make graham cracker houses.
We invite a bunch of friends over and make graham cracker houses. I usually build a bunch of houses the morning before the party so they're dry and ready for candy when the kids arrive.
Ingredients
Graham crackers
Powdered Sugar
Water
Candy or other toppings of your choice
Small candy's are best. Red hots, mini pretzels, mini candy canes, grated coconut, mini chocolate chips, sprinkles, etc.
For the icing/cement I mix two cups of powdered sugar, and 1 Tbsp of water. Add more powdered sugar or water as needed to get a thick spreading consistency. I like to put my icing in a plastic sandwich bag, cut a tiny hole in one corner, and then pipe the icing out. The kids prefer to mix it in a bowl and then use a spoon to spread the icing everywhere – including their houses.
Graham cracker houses are really easy, and a great holiday party idea if you have kids (or if you just like playing with candy and icing)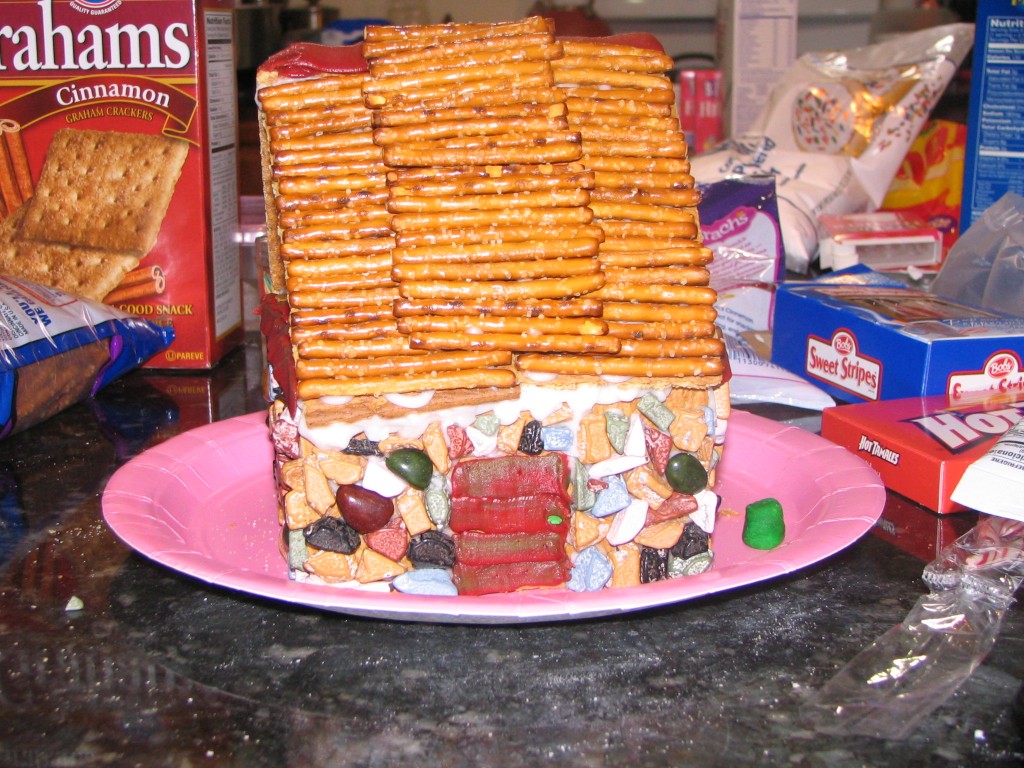 Here's my house.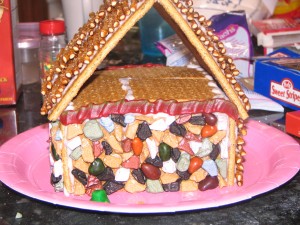 Side of my house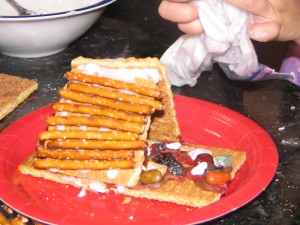 One of the kids houses. It looks like a tent to me. They made many other houses as well. The party is always so much fun. Just warn parents ahead of time that there will be lots and lots of sugar! I always make a couple crockpots of chili and meat balls so there is protein to balance out some of the sugar.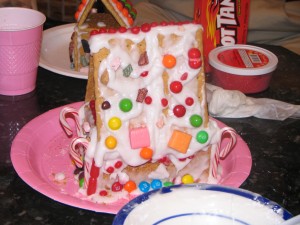 And, a melting house. This batch of icing was a tad thin and ended up slipping but I think it looks pretty cool!
And, as a plus, these houses are just as much fun to eat as they are to make!