Something new I tried out this year.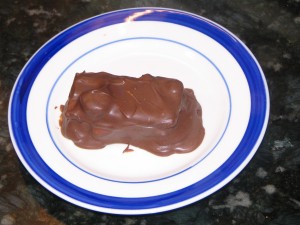 Winter Smores
Graham cracker square halved
Smore marshmallow
Marshmallow creme
Chocolate for melting
Place the marshmallow between the graham crackers, fill in any gaps with the marshmallow creme.
Melt the chocolate. I found to to be really difficult to dip these so I just set them on wax paper and dripped the chocolate over them and it worked out well.