This is a sponsored post.
Tummy Drops are an all-natural, healthy, medication-free way to relieve tummy troubles. They're made with just four simple plant-based ingredients including ginger and peppermint. What sets this tasty remedy apart from other "natural" tummy aids is its creator, a Board-Certified Gastrointestinal Physician, making Tummy Drops a trusted source of relief.
Check out this ingredient list!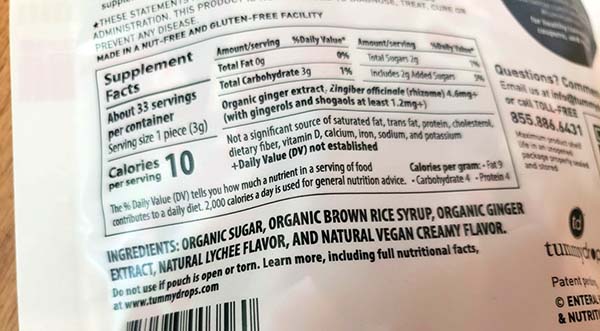 I love that I know what's in my tummy drops! I really wish these were available when I was pregnant and hunting everywhere for ginger chews or ginger drops that would help with my morning sickness.
That said, I'm always on the lookout for a more natural product for helping with the occasional stomach upset or when something just isn't sitting right.
I was quite excited to be able to try these out. And, I LOVE that they sent me basically 1 of everything!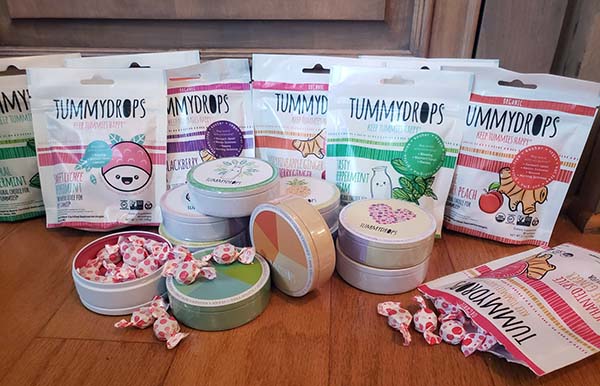 When I first received these I thought that the tins were going to be hard candies and the bags were chewables. But, nope, they're all hard candies. Not a problem for me, but I don't really see any difference in the products other than how they're packaged.
So far I've tried a couple of the ginger and one of the peppermint. They're all quite tasty. The ginger is strong – like all ginger is, but it's not overpowering. And these tummy drops are just sweet enough that they're actually quite tasty.
Compared to other ginger products that I've tried in the past, they're actually delicious!
Definitely something that's nice to keep on hand! They're tasty, easy to keep in my purse, and do a great job of settling my stomach when something isn't quite right.
Check out the Tummy Drops website for more information! You can order from there, Walmart, and Amazon.