Here's my latest creation. A pink camouflage dress for my little girl. I was nervous about working with a knit since I have trouble with them stretching on me but this fabric worked great and it's so comfortable!
I have a shirt cut out for myself out of this and I'm looking forward to getting it put together so I can wear it!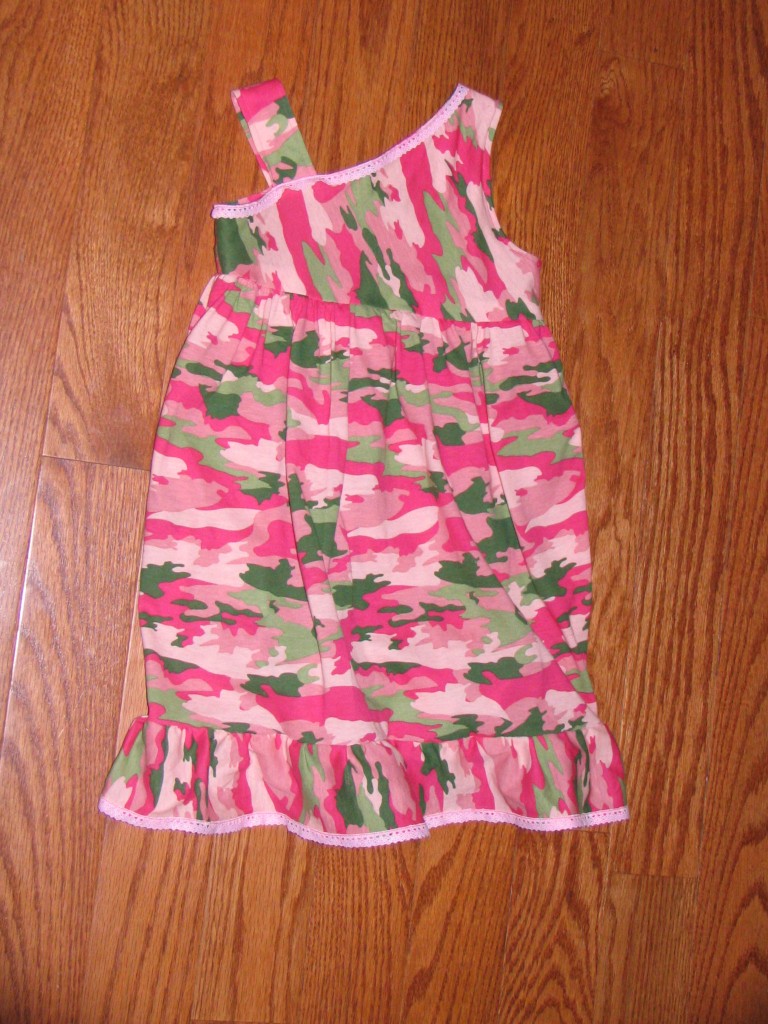 This was from McCall's #6315 pattern. I added the pink lace at the neck and hem, but other than that I followed the pattern. There's no zipper or button so this is a really easy and fast pattern. I put it together in under 2 hours.