JoAnn fabrics was having a great sale on remnants, and I had a gift card, so me and the girls (4 and 2) went shopping the other day. The one thing about fabric shopping with 2 young girls is that they both feel that they must pick out their own fabrics.
My 4yr old picked out hers and then we started heading for the pattern area and the 2yr old objected, so…we had to go back and let her pick out her own fabrics too. At least now I have fabrics and patterns for their Easter dresses – or Easter outfits since the 4yr old picked out a shirt and skirt pattern.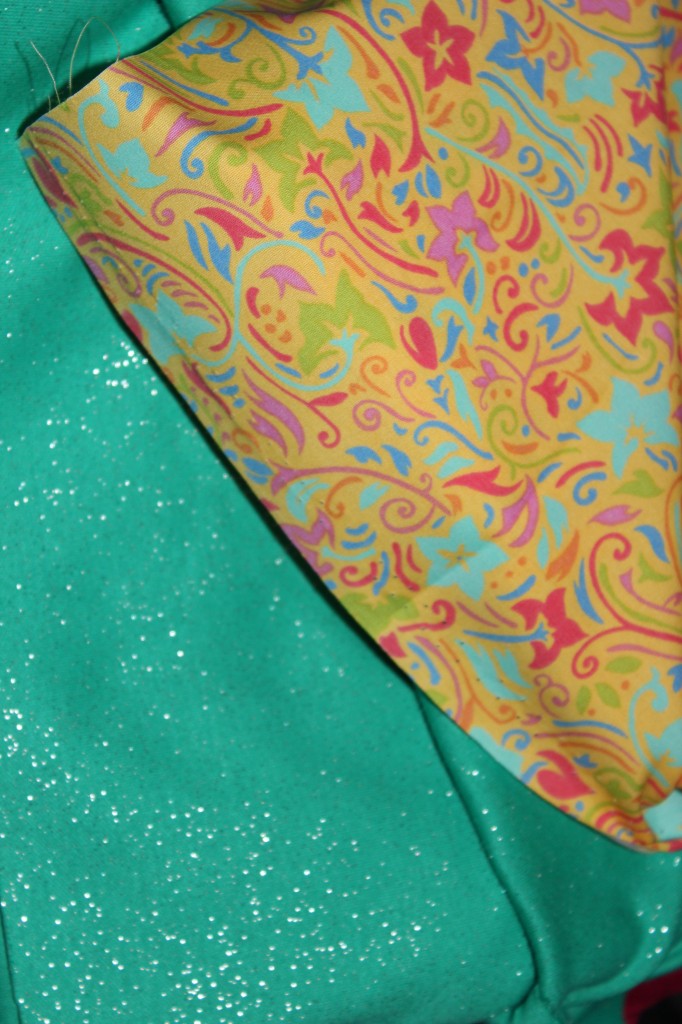 Here's the fabric my 4yr old picked out. The green is for the shirt and leggings and the yellow for the skirt which will have pink tulle under it as well.
And my 2yr old's pick. She really had to have the pink and wouldn't let us continue shopping without letting her pick her fabric!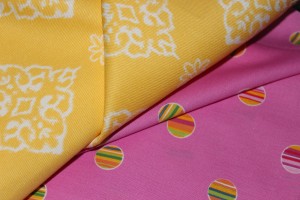 Plus we have all sorts of extra fabrics from the remnant pile and a few extras we picked up while we were there. I'm going to be busy!