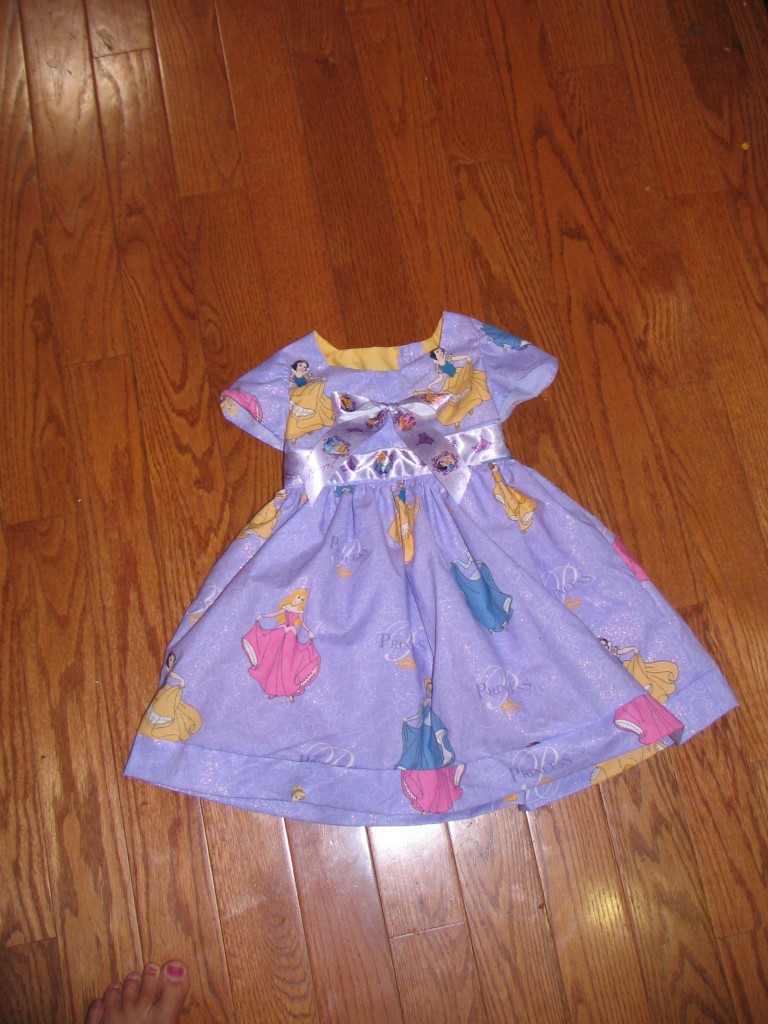 My latest dress for my little girl. She loves dresses so I've just started getting her only dresses since that's all she wears. I have a drawer full of cute play clothes that have never gotten worn. Oh well, maybe the baby will like them when she's bigger!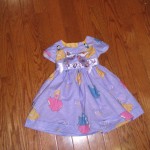 The pattern didn't call for a bow in the back but the ribbon was just so cute I had to add it! And, what you can't see in the picture is the underskirt with tulle to make the dress fuller.
One thing about this pattern, there's buttons in the back and I've never seen a skirt with buttons constructed quite this way. I think it had to do with the underskirt but I found it a little confusing. I ended up reading the instructions 4 times before I fully understood it.