So…shiny black dresses are apparently hard to photograph, but I think you can get the general idea.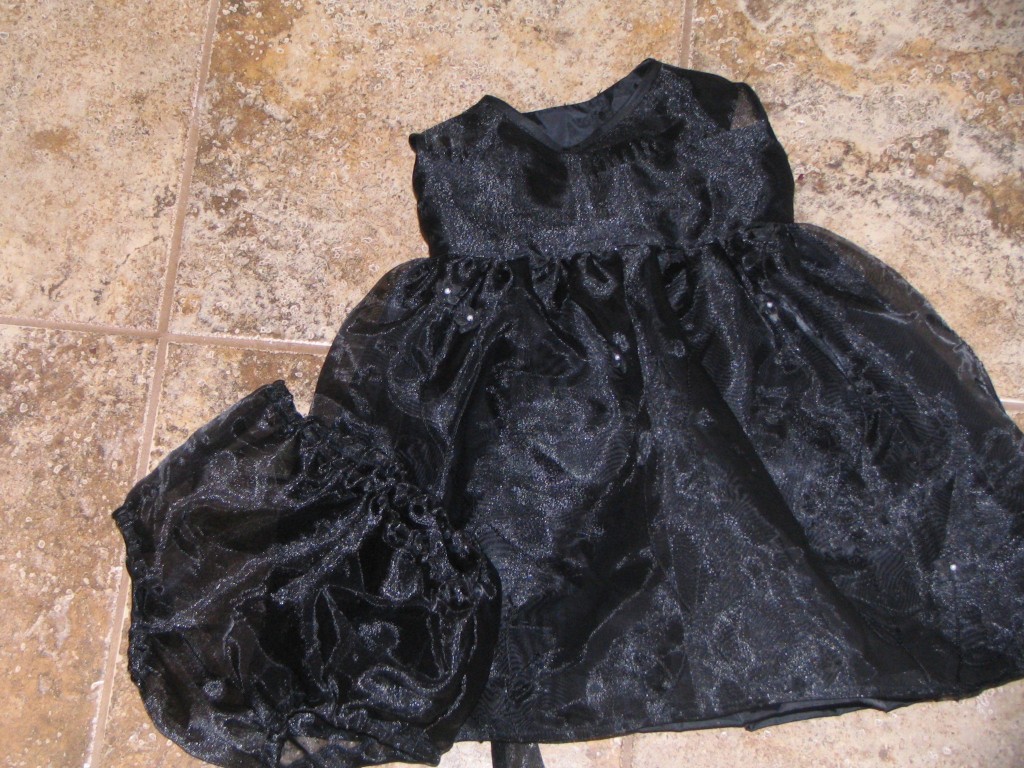 I found this huge skirt at a yardsale this past summer for $1 that I decided to make a dress for the toddler out of.  You can't see it really well in the picture but it has embroidered flowers all down the front of the skirt. The minute I saw it I knew it would make a cute dress, and I even had enough fabric for the bloomers!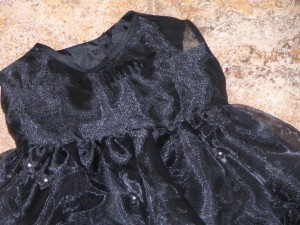 Up close on the front of the dress. You can kind of see where I did some altering to the from to make the very top section of the front see-through.
If I ever do a project like this again I'm going to remove the waste band from the skirt before I start cutting. It was a little difficult to cut out a pattern because the skirt was gathered at the top and I couldn't get the pieces to lie flat.
I tried it on the baby already and it's so cute! Now, on to my Easter dress project!