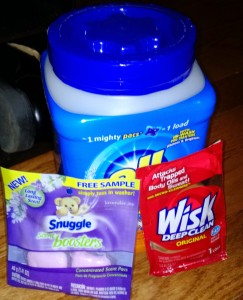 Thanks to Disney Parks and MomSelect for the awesome box full of Disney party supplies and sponsor products! We had a great time showing our #DisneySide!
There were several hostess gifts, A full-size box of laundry packets from All – which I've been wanting to try but didn't want to spend the money and find out I don't like it, so now I get to try it for free! Horray!
Also included was a Mickey Mouse pan and this awesome Duff Tie-Dye cake mix. Which you can purchase at Target. How did I not know about this already?!
My box was perfect! We celebrated my little girl's 4th birthday this weekend and she wanted a Minnie Mouse party. Guess what! I got the Mickey and Friends box, she was super excited!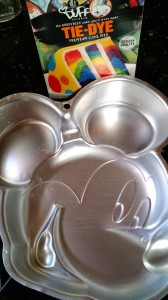 There was nail polish – the peel off kind, that I love for the girls – two Palace Pets, Minnie and Mickey party supplies and some fun Mickey Mouse party games like "pin the smile on Mickey", Disney bingo, and a princess word search.
I already had her Birthday party scheduled at a local Bounce House place and I couldn't bring food to that so I used the Minnie treat boxes to make the gift boxes for the kids that came to the party. I put in them the purple confetti that was packed in the box (it was used as packing material and purple is my 4yr old's favorite color so this worked out really well). The Mickey Mouse Clubhouse pencils, crayons, stickers, and each child got a Mickey or Minnie luggage tag, and I assembled the Disney Diamonds and put candy in them. It made for a cute and easy treat box! I posted a video to my YouTube channel showing off my gift boxes!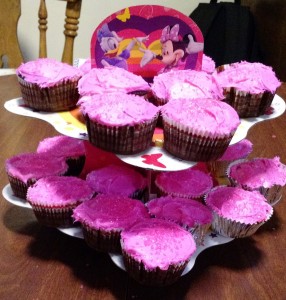 The cake tower was so much fun! I didn't have a way to integrate it into the party so we ended up using it for cupcakes on her actual Birthday and had a mini celebration on our own.
We have lots of family that lives in town, so, not to leave them out, we had another Birthday party the day after her party with friends (I know, 3 birthday parties, it doesn't get much better than this).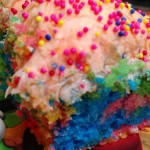 I made the Mickey Mouse cake for this party. I had trouble getting the cake out of the pan – I ended up getting it out in pieces, piecing it together, and using lots of extra icing and it turned out great. Plus, everyone loves extra icing! The TieDie Cake mix is awesome! Everyone was so impressed with my cooking skills and it was so super easy! I'll be making more TieDye cakes for parties. This is such a perfect party cake and really way easier to make than it seems it would be.
For my Sunday guests, I passed out the HP photo paper and we played the Disney games with the kids. Such fun! We had an awesome week of showing our Disney Side!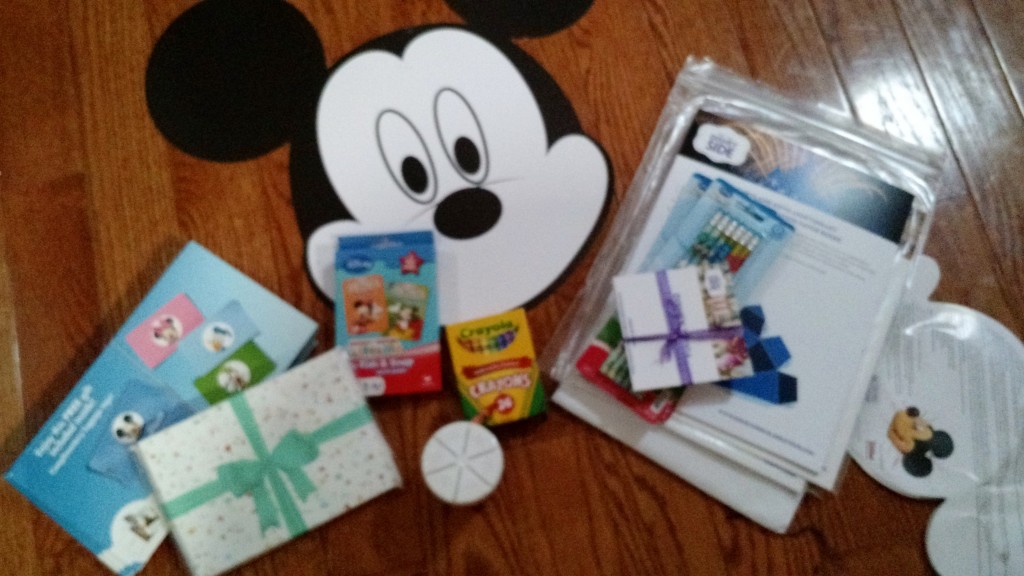 I received free products in order to host a Disney Side @Home Celebration. The opinions expressed here are my own.