*Sponsored Post*
One thing I love to do is hand out Christmas Gift baskets to friends, neighbors, teachers, employees, and basically anyone else I can think of this time of year. This year, I found several fun, new items to include in my gift baskets!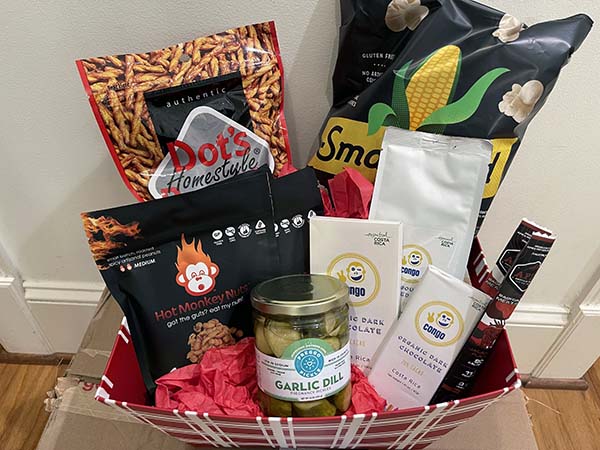 I LOVE gifting snacks! I feel like their consumable – so they don't sit around someone's house forever. And, I feel like snacks are super easy to regift. If you don't like a specific snack, wrap it up and pass it on to that impossible person to shop for on your gift list. So, this year, I'm including a few favorites and a few new items as well.
Dot's Homestyle Pretzels – I discovered these a couple years ago and just cannot get enough of them. They're amazing! Seriously. I don't actually ever like pretzels, but these are so good. They have tons of flavor and a great crunch.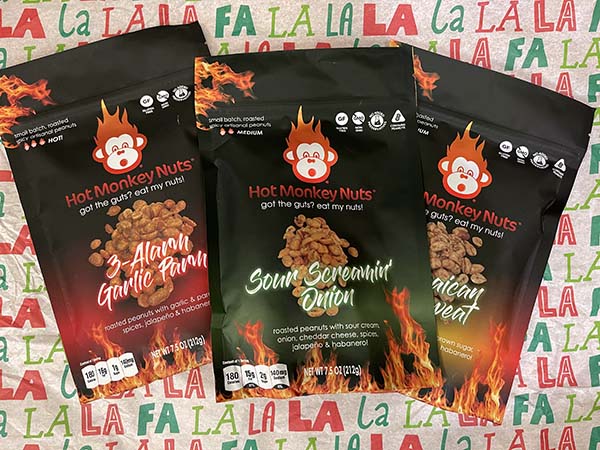 Hot Monkey Nuts – They sent me 3 of their 6 different hot nuts to review. And they don't disappoint. They're hot! And full of flavor. My kids don't like spicy, so these are mine and my hubby's (who loves spicy!) and we're sticking a few in Christmas Baskets for friends who we know love a little heat. They're gluten free and made with non-GMO ingredients. So, not only tasty and fun to eat, but also a pretty healthy snack – something we all need a little more of during the holidays.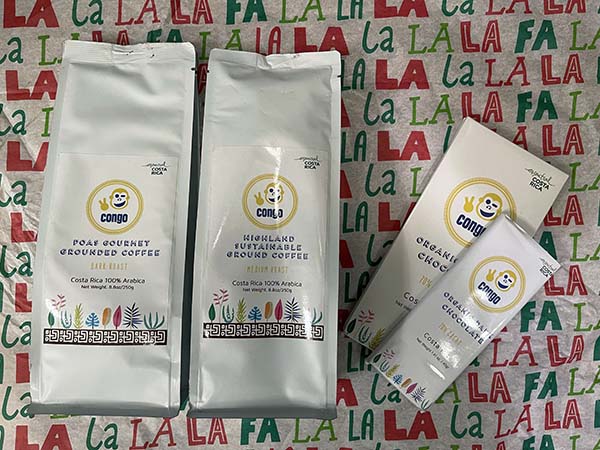 Congo Tropicals – They sent me coffee and chocolate to review. But, they also ship other tropical fruits – or there's local delivery if you're in Florida. I usually find dark chocolate a bit bitter but this Congo Organic Dark Chocolate is delicious! It's got lots of chocolate flavor without being bitter. Amazing! I can't be without my coffee and this coffee is terrific! I had coffee in my gift baskets last year as well and it was amazingly popular, so I'm excited about sharing another new coffee brand with friends!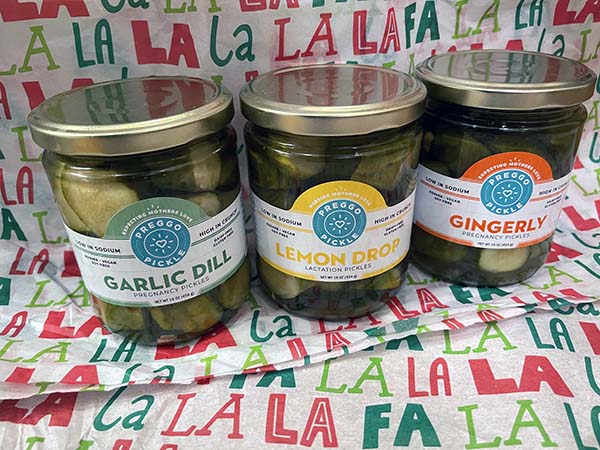 Preggo Pickle – These are made by the pickle company. They have 3 flavors of preggo pickles and 3 different kinds of pickles (if you're not wanting to give preggo pickles to friends there's also the Pickle Co and Cleveland Pickle). Though, I will say. I love pickles – see above, I could pretty much live on pickles and coffee and chocolate – and these are delicious! They're cut kinda chunky and they have amazing flavor. Even friends who aren't pregnant, I want to give some pickles to, because they're so good! These pickles are certified kosher, vegan, soy free, dairy free, gluten free, and fat free. Basically perfect for practically everyone on your list!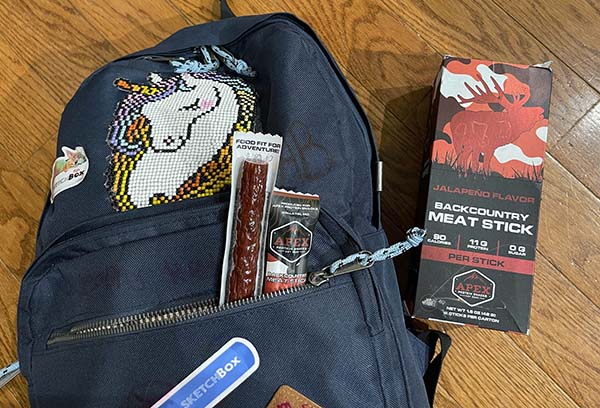 Apex Meat Sticks – I love a good meat stick pretty much any time of the year, and I feel like the holidays are a great time for gifting unique protein snacks like these. Of course, my kids tried to steal all mine for after school snacks! Theses Jalapeno Flavor Backcountry Meat Sticks are amazing. They're just enough spicy, but not too much and each stick has so much protein, it's almost not a snack! I have been slipping a couple sticks into each of my gift baskets this year. It's a super fun way to gift the traditional "meat and cheese" while being just a tad non-traditional.