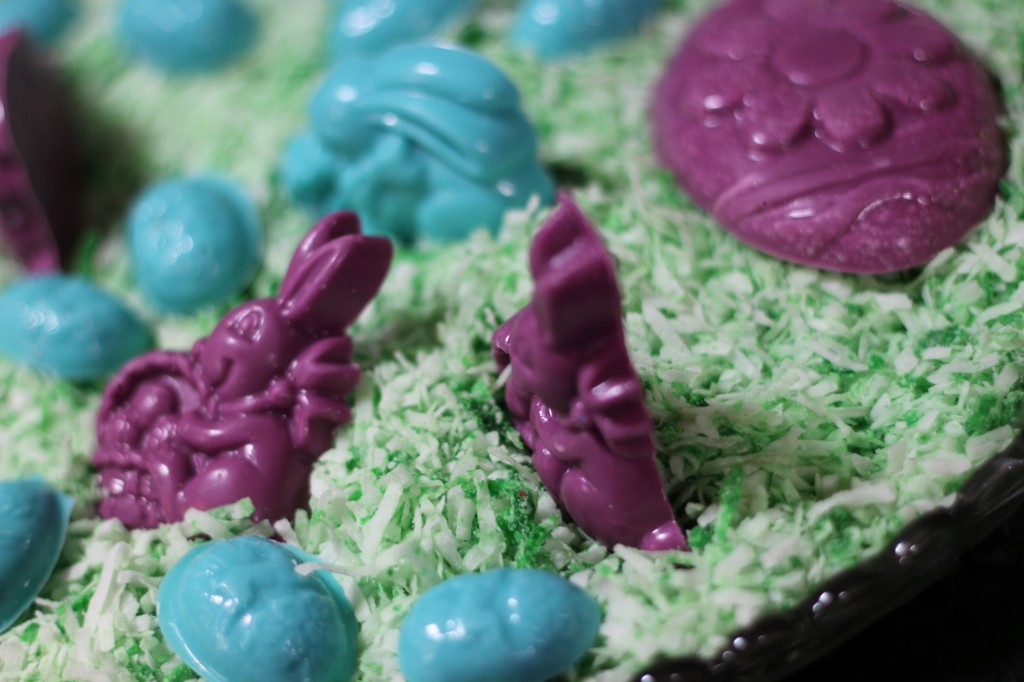 I love making stuff in the kitchen with the kids and now that my oldest is almost 5 it's gotten even more exciting. She's actually able to do a lot of things by herself and supervision means I get to stand by and take LOTS of pictures!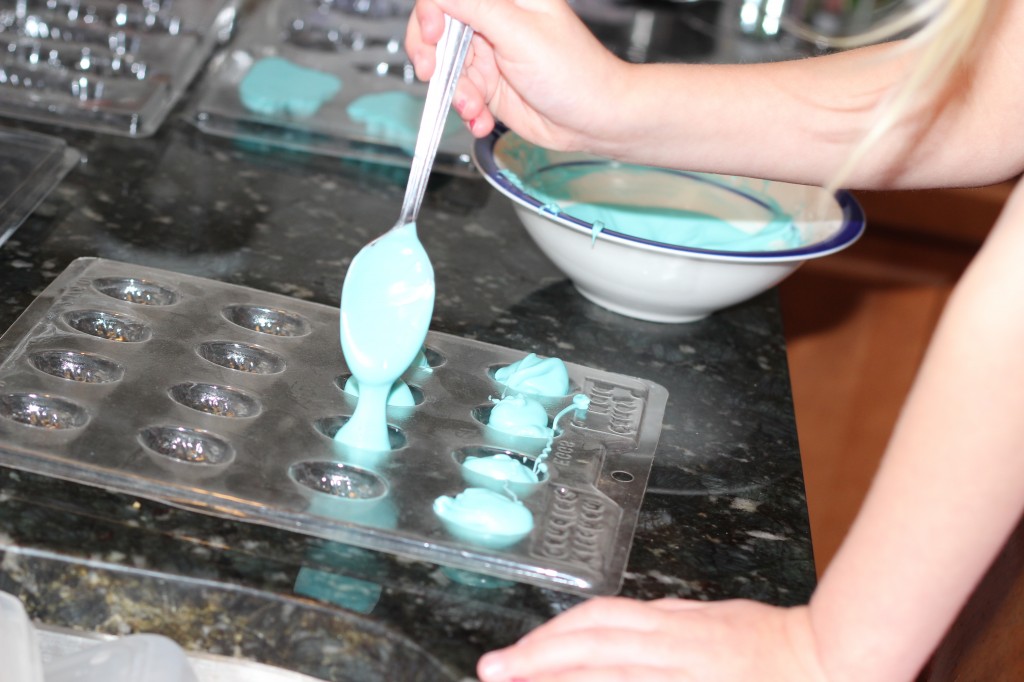 One of the easiest projects I've found is the molded chocolate. I picked up a bunch of trays at a yard sale last year and I buy the chocolate when it's 50% off after holidays so it's really a pretty inexpensive project. I also got some flavorings over Christmas and we love using those. My husband found the blue cinnamon eggs to be a little unexpected so as long as guests are warned about the flavorings it's all good.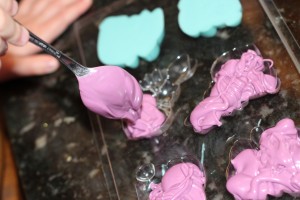 The purple ones are peppermint and the brown are cherry. My favorite are the brown ones, you can't go wrong with chocolate and cherry!
I did all the microwaving, but once the chocolate was soft my 4 yr old was able to do all the pouring and tray tapping (to get the bubbles out of the chocolate you have to drop the tray on the counter a gazillion times – which she loved!)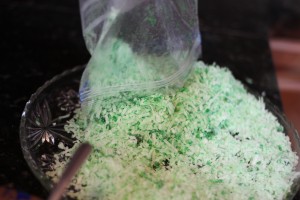 Add some coconut dyed green and you have a great, easy, edible, Easter decoration!