The beginning of this year, I had a couple of subscription boxes that I used. I really didn't see the need for more. Then, with ordering everything from home, I find the convenience and predictability of subscription boxes for food items to be very handy. As I was preparing this list, I realized that I've added a LOT of subscription boxes this year. So, rather than list them all in one long list, I'm going to do a couple of posts and list out my favorite by category.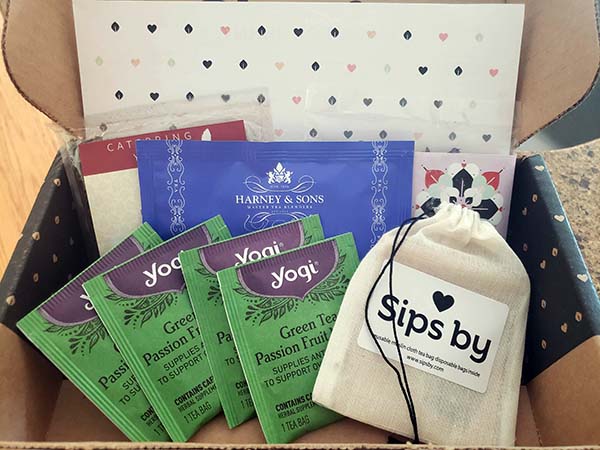 1. Sipsby
This was my very first subscription box. I used to go into Teavana whenever I visited the mall and try out a new tea every time I was there. So, when they closed I started looking around for an inexpensive way to try some new teas. I came across Sipsby and I've been super pleased.
It's $15 for a monthly box of tea. They send 4 flavors every month. When you sign up, you fill out a flavor profile so you don't get things that you don't like. I kept my profile pretty broad so I can share with everyone in the family. The kids love herbal teas, especially if the have chamomile in them. We've discovered some new bedtime favorites this way. My husband loves chai. After Teavana closed – taking our favorite chai with them – I was struggling to figure out how to find a chai that we like without spending a fortune. We've found several through Sipsby. And I of course, love a good black or oolang, and this subscription has sent me some really tasty varieties of these.
After you try your teas, make sure you review them online. I make sure to tell them what I think so my teas get better every month. Every now and then they send one that's truly awful (like cinnamon & licorice) but I'm usually very happy with all 4 of my teas. Best of all, if you really like something – remember, I've found some favorites this way – they have info on their website telling you where you can buy it and a coupon code to get a discount when you purchase. For a family who loves tea like mine, this box is awesome!
Want to check it out for yourself? Use my link to get $5 off your first box.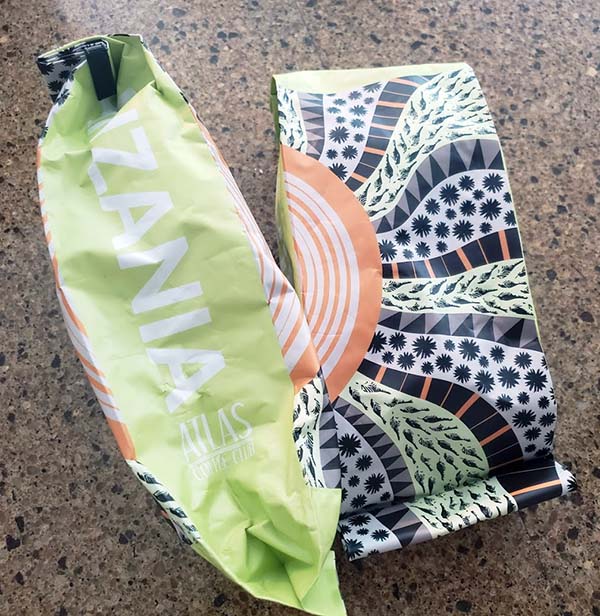 Coffee is another love of mine. I started drinking it in college and then when kids came along, coffee is just a necessity. Seriously, when people were going crazy over TP in May, I checked my coffee stash, because if there was a run on coffee, I was in trouble!
Thankfully, I had already signed up for Atlas Coffee Club, so I wasn't too worried. I actually tried out several coffee subscriptions and this is the only one I liked – so take it from me, this one is the best. You can choose ground or whole, between 1 and 6 bags of coffee per shipment, and a shipment frequency between 1 and 10 weeks. I set mine at 2 bags every 4 weeks and that seems about right for me. I've been known to pause, slow down, or speed up my subscription depending on the time of year and how much coffee I'm drinking or not drinking.
You fill out a flavor profile and they use that as a guideline when selecting coffees to send you. I've enjoyed the full flavors of all the coffees they've sent me so far, so I feel like they got my profile right. You can also review your coffees each month to help them send you more of what you like.
The price per bag goes down a bit depending on how many you're getting per shipment. 2 bags is $28 + s/h but 3 bags is only $39 + s/h.
Use my link for $10 off your first box.