Thanks to Tryazon for sending the HuePets party pack to share with my friends!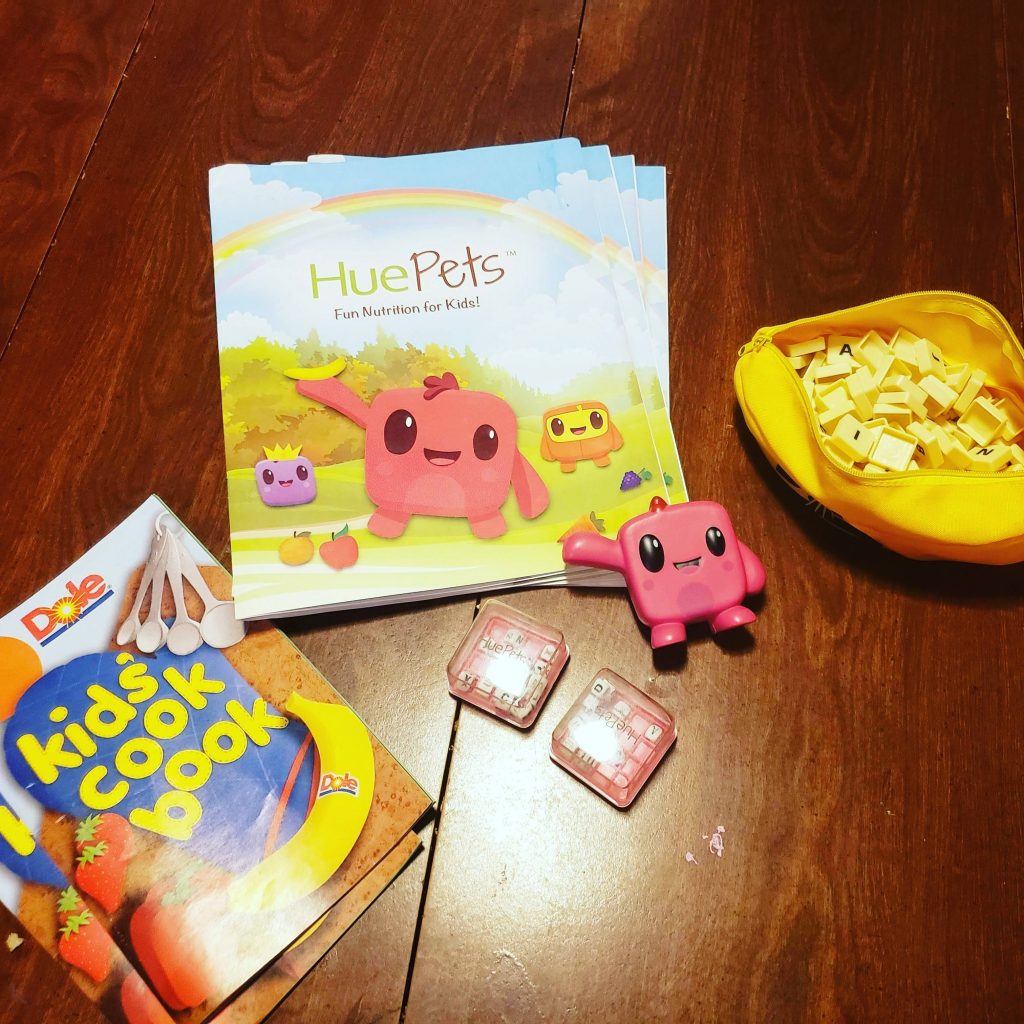 We combined our HuePets party with a birthday party and I gave away the Hue Pets swag as part of our party favors. All the kids loved the squishies and we parents had a great time discussing the new HuePets app and how difficult it often is to get our kids to eat their veggies!
Because of the number of kids, bananagrams wasn't a huge hit, but it's definitely a fun game that involves fruit! And we made sure we kept 1 cookbook for ourselves. My kids love to cook and I'm excited that they want to cook with more fruits and veggies!
The HuePets app is super easy to use. Just scan your food and it walks you through the rest. It's a fun way to track what everyone is eating!