This is a sponsored post. I received this product free for purposes of my review. All opinions are my own.
My 8yr old Daughter has the straightest, silkiest, hair ever. I've tried everything to get good curls. We tried hot rollers, curling irons, a variety of gels and mouses, wet hair, dry hair, overnight foam rollers, overnight rag curls, curling with my straightening iron, etc. Seriously, I'm pretty sure I've tried everything I can think of short of getting her a perm.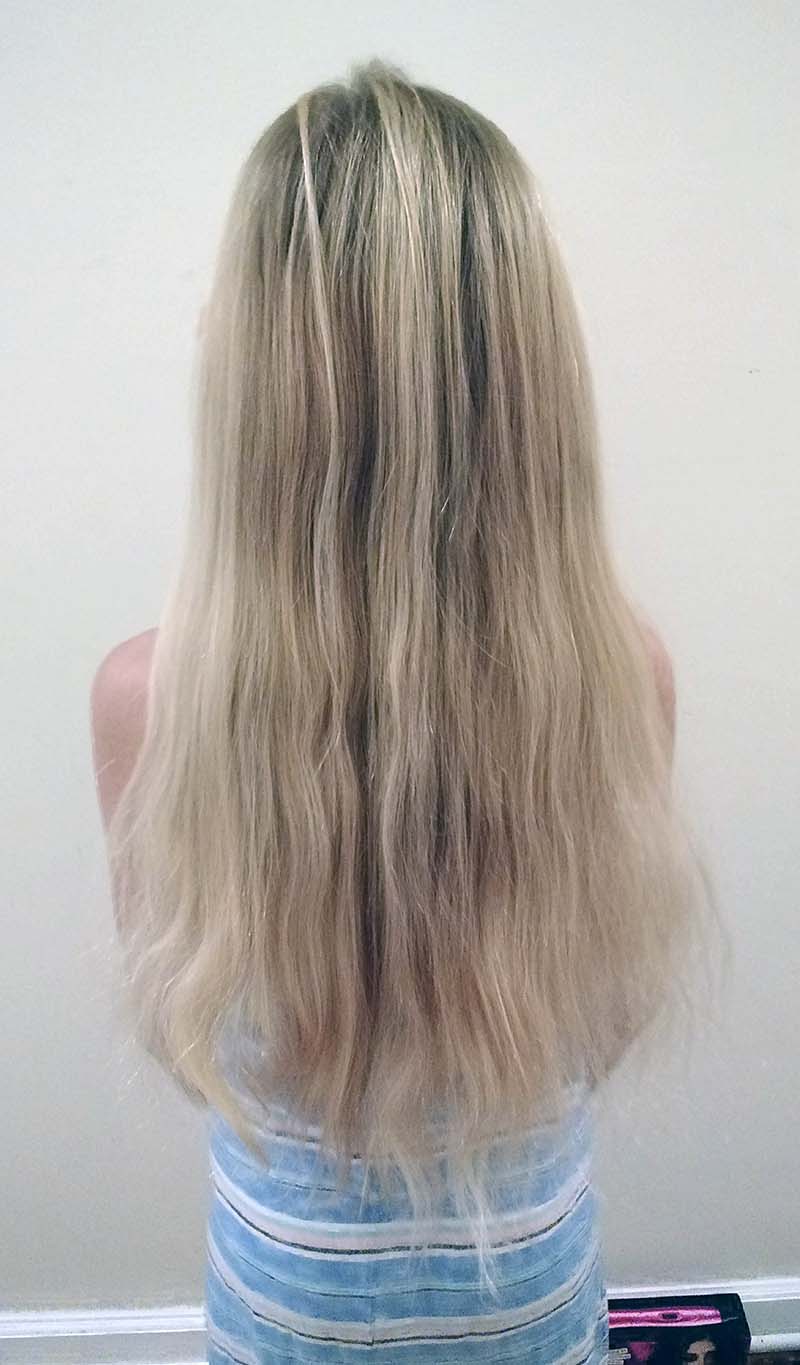 Her hair is so long and straight. And it's so hard to curl!
The Lee Stafford CHoPstick STYLER Ceramic Curling Wand  is a single barrel clipless curling iron. The instructions say to hold the iron vertically and wrap strands of hair around the curling iron and hold there for 5 seconds. Then release and move on to the next strand. Having tried so much in the past, I was excited to try something new and at the same time very doubtful that it would work.
We had washed her hair the day before, so it was completely dry before I started curling. I did not put any product in her hair, because I was curious to see how the curling wand worked on just her hair. I brushed it and made sure there were no tangles before starting.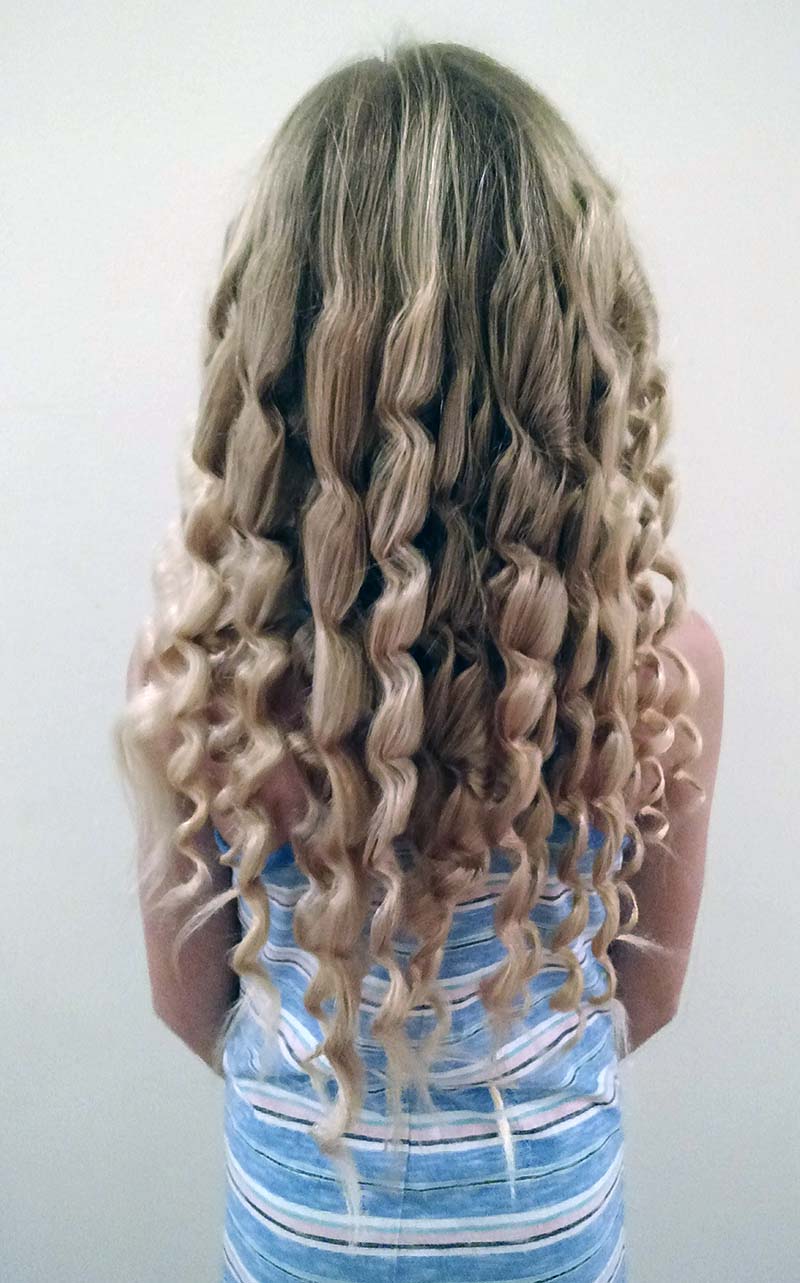 It honestly took me 10 minutes to curl her hair. The process was so fast and way easier than a curling iron with a clip. There is a glove included so you don't burn your hand but it was hard to work with her hair with the glove on, so I didn't use it. The curling wand has a safety tip on the end so it wasn't hard to curl her hair without burning my fingers on the wand.
If I do her hair more in layers (top and bottom) next time I can curl up a little more into those roots at the top. Since I was just testing a new curling iron that I honestly didn't expect to be any different than the others we had used I didn't bother doing a lot of work on her hair before curling.
Of course, not to be left out, my 5yr old had to get her hair done as well.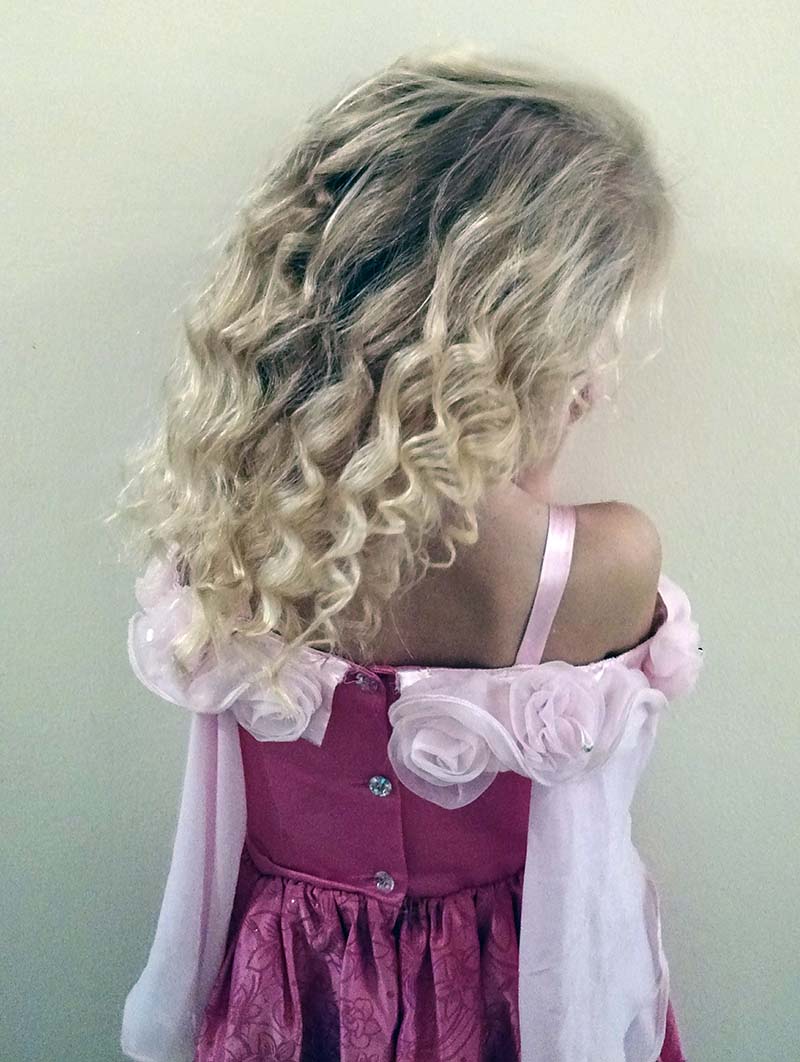 And, they had to get a picture together.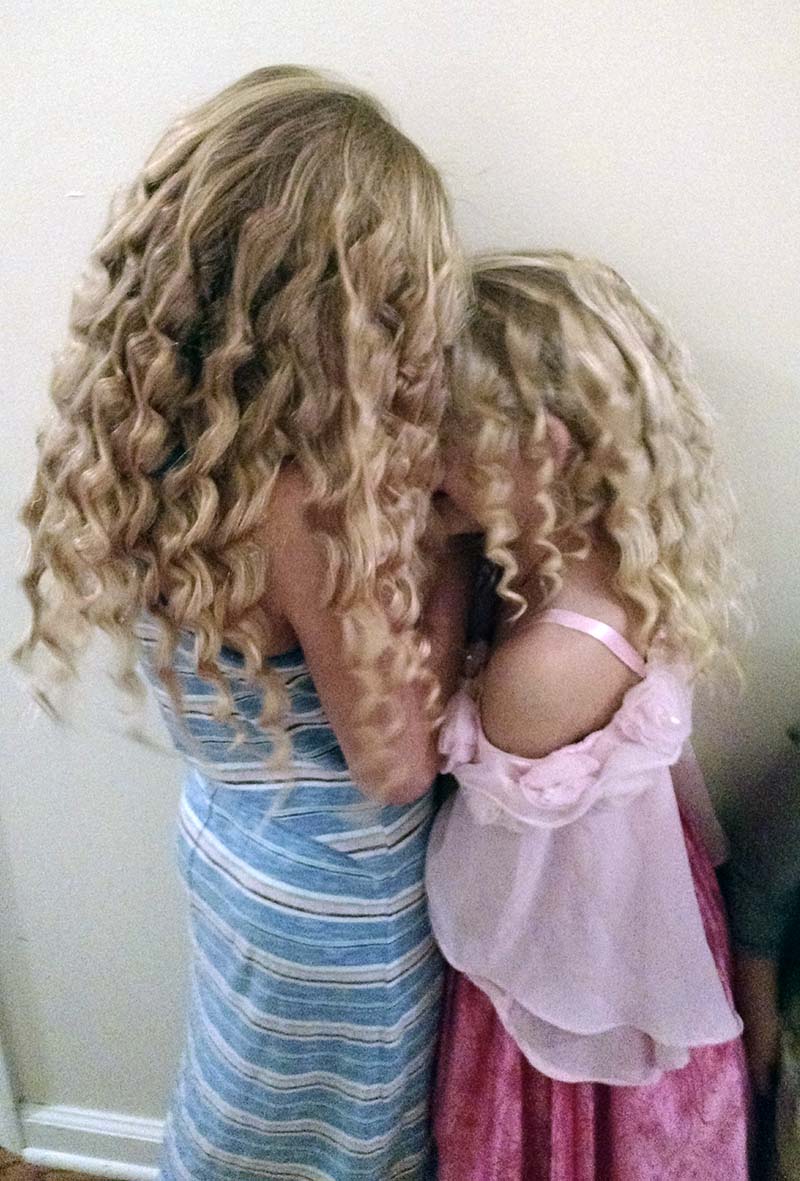 Aren't they so cute with their curls! The Lee Stafford CHoPstick STYLER Ceramic Curling Wand was honestly so fast and so easy to use.
Usually my 8yr old's curls fall out within an hour or two. These lasted all day and she still had some left the next day when we brushed her hair. Not only did this curling wand curl her hair. It also stayed in!
You can purchase this Lee Stafford CHoPstick STYLER Ceramic Curling Wand on Amazon. With free shipping if you have Amazon Prime.
And, enter the giveaway below for a chance to win your own Lee Stafford CHoPstick STYLER Ceramic Curling Wand.
Giveaway ends January 14. Full terms and conditions of the giveaway can be seen on the widget.
Win a Lee Stafford CHoPstick STYLER Ceramic Curling Wand #20