The Roman Goddess of healing, Valentia, relied on nature's gifts to heal the citizens of Umbria. Whether matriarchs seeking to maintain their youthful look or farmers seeking help for sun damaged skin, Valentia used berries, herbs, barks and other natural ingredients.
Just like their namesake, Valentia Skin Care products have been formulated with natural and organic cosmetic ingredients that will repair and protect the skin. Valentia products are Made in the USA, Vegan Friendly, Cruelty Free, and contain Natural and Organic Ingredients.
I received Valentia's new Skin Detoxifying Clay Mask for free to review.
KEY INGREDIENTS
– Kaolin Clay: Clay minerals draw impurities, improve skin tone, and tighten pores for smoother firmer skin.
– Plant Stem Cells: Naturally decreases the level of pro-aging toxins and works to soother the skin, reduce redness, and improve evenness.
– Spirulina: A botanical stimulant full of vitamins that hydrates the skins surface and contributes to tissue regeneration of the skin.
– CoQ10: Lessens the appearance of wrinkles by reducing free radical damage and stimulating health collagen production.
– Hibiscus & Cranberry Fibers: Both lend their anti-aging properties to firm and reinforce the skin, helping to reduce the creation of new wrinkles.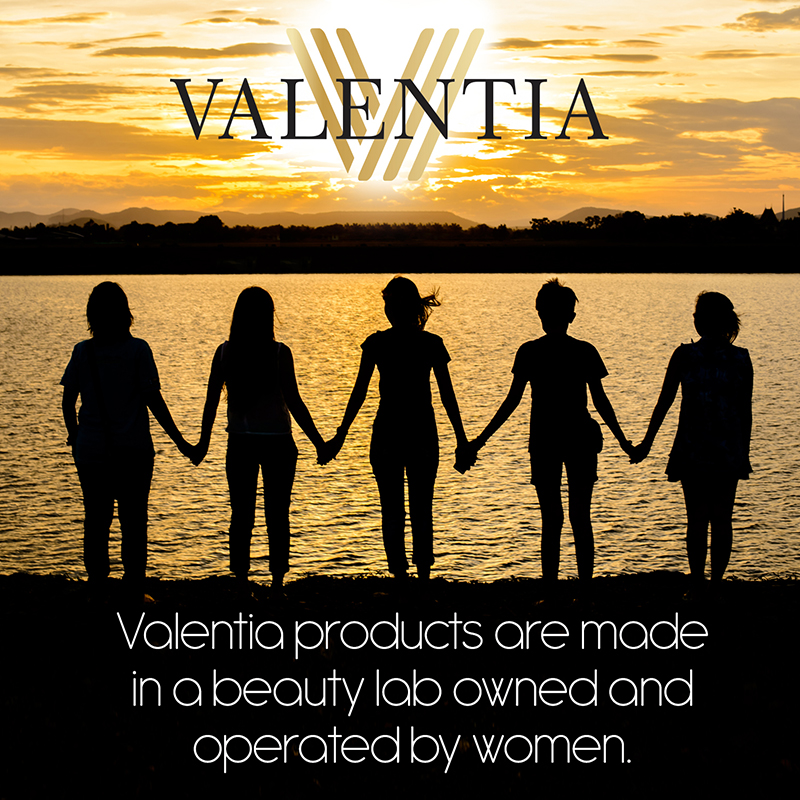 I love this Clay Mask. It's so refreshing. My skin feels smooth and refreshed after I use it. And it smells so good!
I put it on and left it on for 15 – 20 minutes. Then washed it off as the instructions specified. The results were great. The clay mask left my skin refreshed, smooth, and clear.
The Valentia Skin Detoxifying Clay Mask has a bit of texture to it. The instructions say to rub the mask on and then exfoliate when you rinse it off. This didn't work really well for me. It was difficult to exfoliate and rinse the mask off with a washcloth at the same time. It worked way better to use a circular motion to rub the mask on and basically exfoliate at the same time. And then just rinse off when the mask set time was over.
My most important test for a good mask is whether or not my face breaks out the next day. I did not have any trouble with my skin the next day, my face was still refreshed and clear.
To keep up with Valentia's Newest products you can follow them on Instagram and Facebook.
I received this product free for purposes of my review. All opinions are my own.