I don't know about you, but this time of year, with school activities, extra activities for the kids, and work, I'm super busy and just don't have a lot of time to make dinner.
This is one of my favorite quick meals. I can mix it up quickly then get my kitchen clean and a load or two of laundry folded while it's in the oven. Because it's always nice to clean up before dinner!
This recipe is also easy to personalize. If your kids don't like peas, use broccoli, or carrots, or any vegetable you want.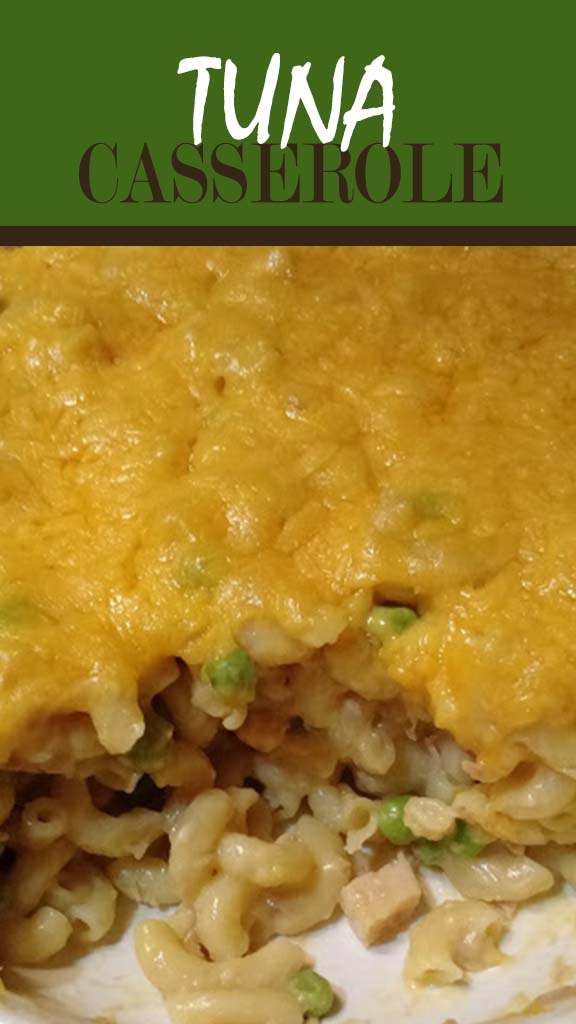 Tuna Casserole
1/2 package egg noodles (or if you don't have egg noodles, 1/2 package of any noodle will do)
1 can tuna, drained
1/2 cup grated parmesan cheese
1 can condensed cream of chicken soup (or other creamy soup that you prefer)
1 cup frozen peas (or any other vegetable)
1/2 cup grated cheddar cheese
1/4 cup milk
1. Turn oven to 350
2. Cook noodles following the package directions
3. After your noodles are cooked, drain, mix noodles, tuna, parmesan cheese, soup, peas, and milk together in a baking pan.
4. Top with grated cheese
5. Cook at 350 for 20 – 25 minutes or until cheese is beginning to brown and casserole is heated through.