I decided to do something fun and easy with the kids for Halloween. They had so much fun making these monster cupcakes, and even more fun eating them!
For something fun and different, I made ice cream cone cupcakes. It's super easy. Just mix up any cake mix following the package directions and fill your ice cream cones about 1/2 full. Bake as directed on the cake mix box and let cool before icing.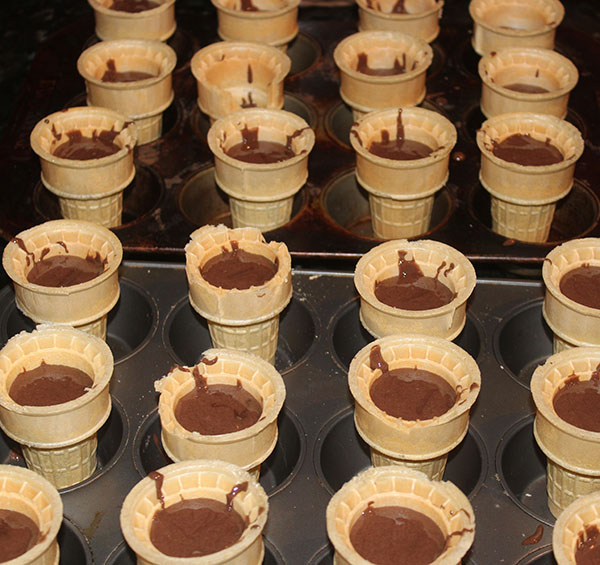 I whipped up some buttercream icing, dyed it green, and piped it on. I gave them mini-marshmallows for eyes and triangle sprinkles for teeth. They ended up just sprinkling everything on top instead of creating the monsters I had envisioned, but they still ended up looking like some pretty awesome monsters with eyes all over.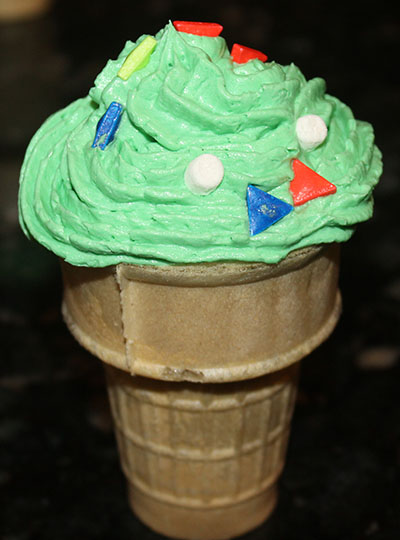 We had so much fun making these, and they were tasty as well.