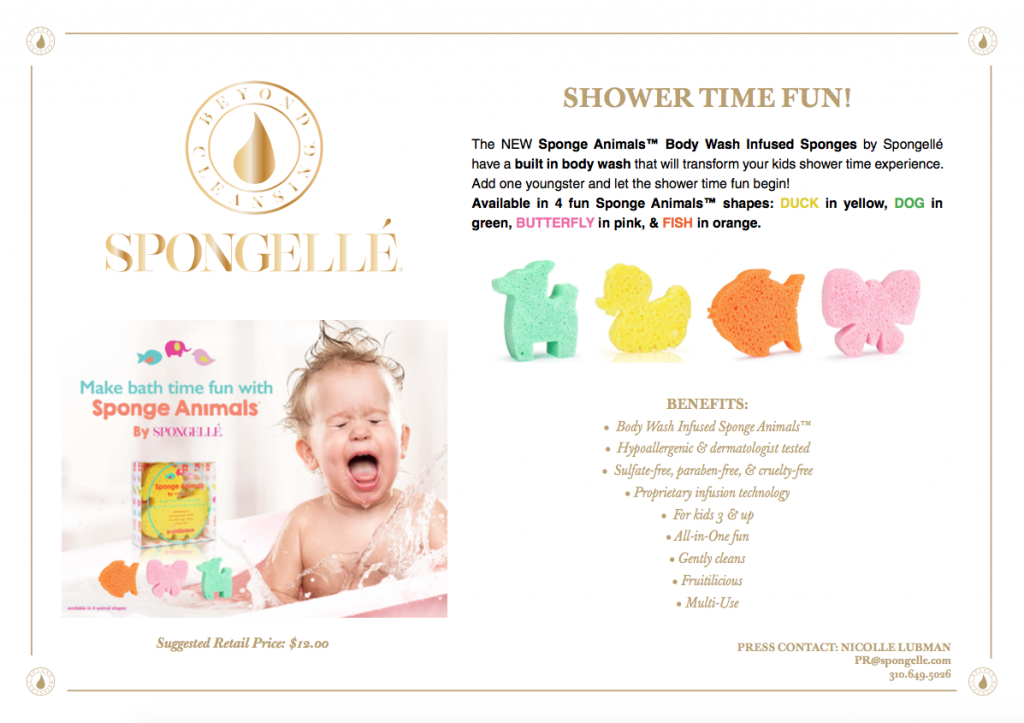 I received an adorable butterfly sponge to review. The girls were so excited! They love butterflies, and since which animal we got was random, they were so pleased to receive a butterfly!
This is a new product being offered by Spongelle. You can check it out and their other products on their website here.
Benefits:
Body Wash Infused Sponge Animals
Hypoallergenic & dermatologist tested
Sulfate-free, paragon-free, & cruelty-free
Proprietary infusion technology
For kids 3 & up
Gently cleans
Fruitilicious Scent
Multi-Use
This super cute sponge smells great. It's easy to use, just wet, squeeze, and lather. There's plenty of soap.
After the bath, just rinse the sponge and you can use it with your favorite body soap or for art projects. My 7yr old decided to use it (after her bath) to wash my dishes! So sweet of her.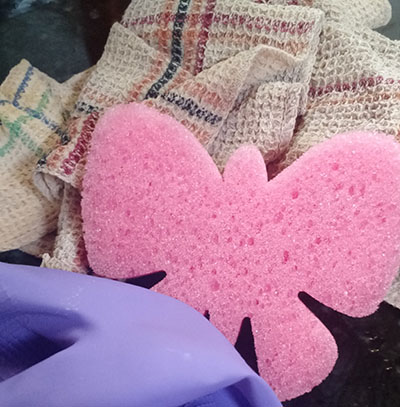 After doing the dishes I cleaned the sponge and we used it for a fun art project. The 4yr old traced the butterflies, I cute them out, and everyone decorated them.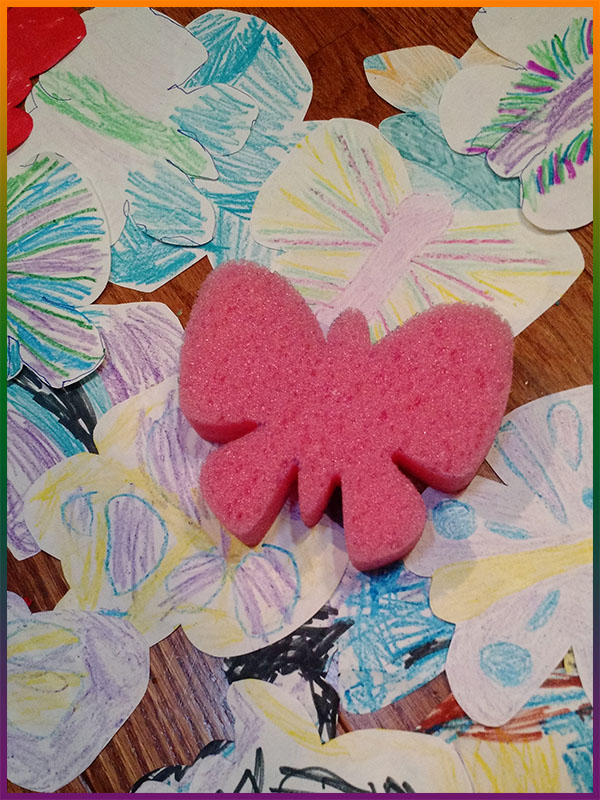 Interested in getting your own Sponge Animals Body Wash Infused Sponges by Spongelle? Visit their website, and use coupon code BBLOGGER20 for 20% off through October 19.
I received this product free for purposes of my review. All opinions are my own.