Coca-Cola Life is all about enjoying, well, life, and all the adventures that come with life. As summer has officially come to an end – according to the calendar it is now fall – it's a great time to reminisce about all the fun I've had this summer.
And a few fun pictures from my summer wouldn't hurt either. For starters, here's the view from where I've been doing most of my blogging this summer. Because the kids want to be outside. This way they get to play and I get to work. It's a win-win for everyone.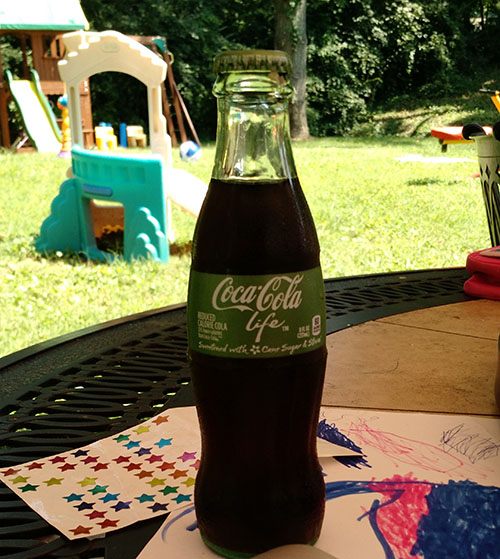 And, of course, my daughter tried to steal my coke, and hid when I took a picture.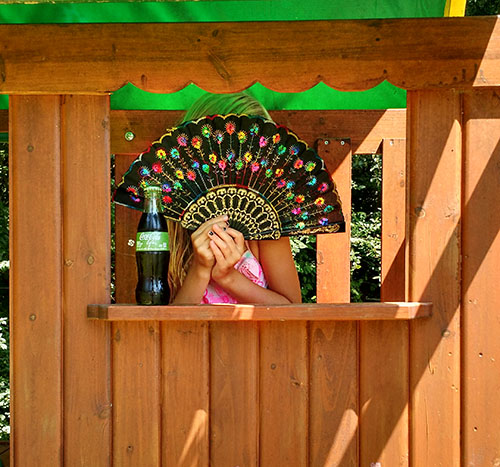 We spent most of our summer in the back yard. Playing on the swingset, swimming in the kid's pool, and playing on the teeter-totter.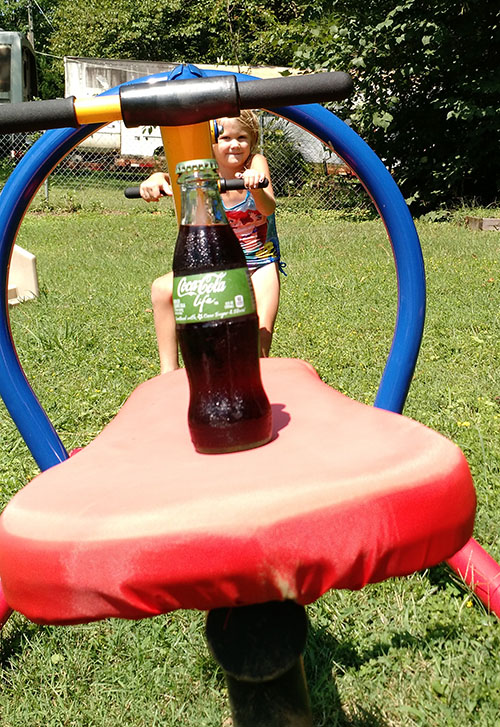 At the end of summer we took a trip to the beach with friends. Such a fun end to the summer!
We had a nice laid-back, easy-going summer this year. And that was so nice!
What was your favorite part of summer this year?
I received this product free for purposes of my review. All opinions are my own.