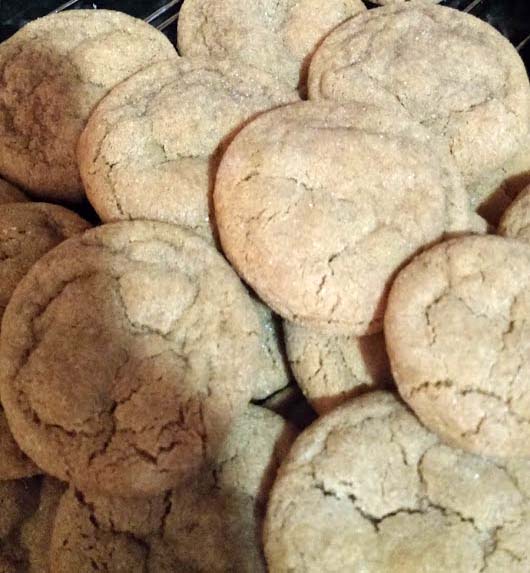 My very favorite holiday recipe. I've made these for years and I never get tired of them.
Ginger Cookies
2 1/4 cups flour
2 tsp ground ginger
1 tsp baking soda
3/4 tsp cinnamon
1/2 tsp ground cloves
3/4 cup butter, softened
1 cup sugar
1 egg
1/4 cup molasses
2 Tbsp. sugar
Preheat oven to 350. In a bowl, combine flour, ginger, baking soda, cinnamon, and cloves. Set aside.
In a large mixing bowl, beat butter with an electric mixer on medium to high speed for 30 seconds. Gradually add the 1 cup sugar, beating on low speed until fluffy. Add the egg and molasses; beat well. Using a wooden spoon, stir flour mixture into egg mixture.
Shape dough into 1 1/2 inch balls. Roll balls in the 2 Tbsp sugar. Place about 2 1/2 inches apart on ungreased cookie sheets. Bake about 10 minutes.
Makes 24.