*This is a sponsored post and may contain affiliate links*
I don't know about you, but shopping for a Birthday present for my hubby is so hard! So, instead of looking for traditional guys gifts (what are those exactly anyway?), I got him some things that he loves. Good food!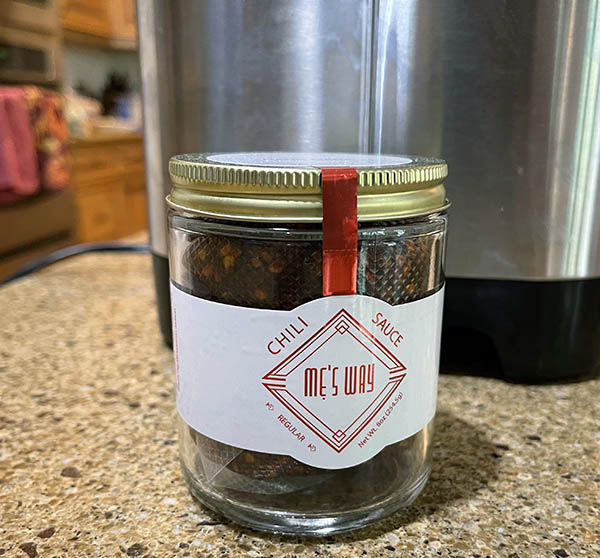 I love cooking, and hubby loves spicy foods. So, for a fun Birthday Present, I made him some well flavored stir fry.
I love a good chili sauce and Me's Way is delicious! It has lots of spice and lots of flavor. We all know how important flavor is to a good stir fry!
This hand crafted, all-natural chili sauce is inspired by the creator's Vietnamese roots. And I'm super impressed with it!
It has the spicy kick I expect out of a good chili sauce and it also has a lot of extra flavor (must be their super secret seasonings that they add!) that I've not had in a chili sauce before. Basically, It's amazing and makes all my meals with chili sauce taste amazing!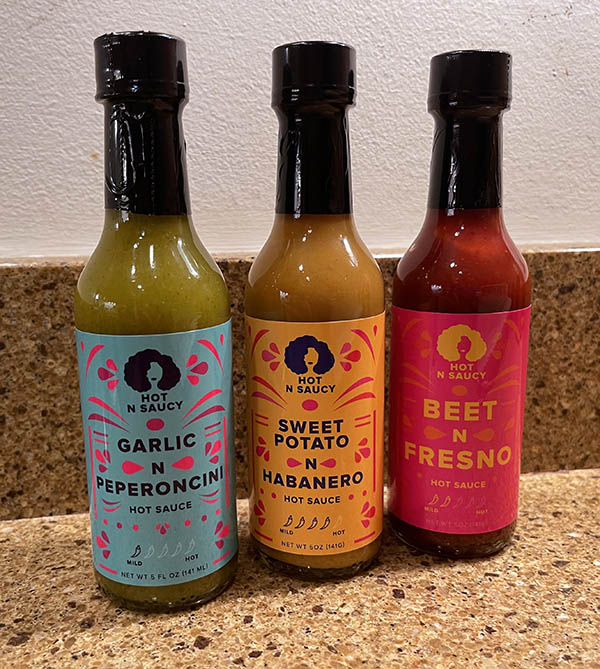 Back to the spicy food conversation… my hubby loves spice! One of our favorite hot sauce companies seems to be having sourcing issues (seriously, I can't get the stuff anywhere!!!).
So, we're once again on the hunt for a good hot sauce. I wasn't a huge fan of the beet hot sauce – because beets are basically the one food that I can't stand the taste of – but hubby thought it was good.
For both of us though, our favorite is the sweet potato & habanero. I LOVE a good habanero sauce! And the sweet potato addition to the flavor is just amazing!
Of course, Hubby's favorite way to eat it is mixed with a little mayo and then used as a spicy fish sauce. It's so good!!!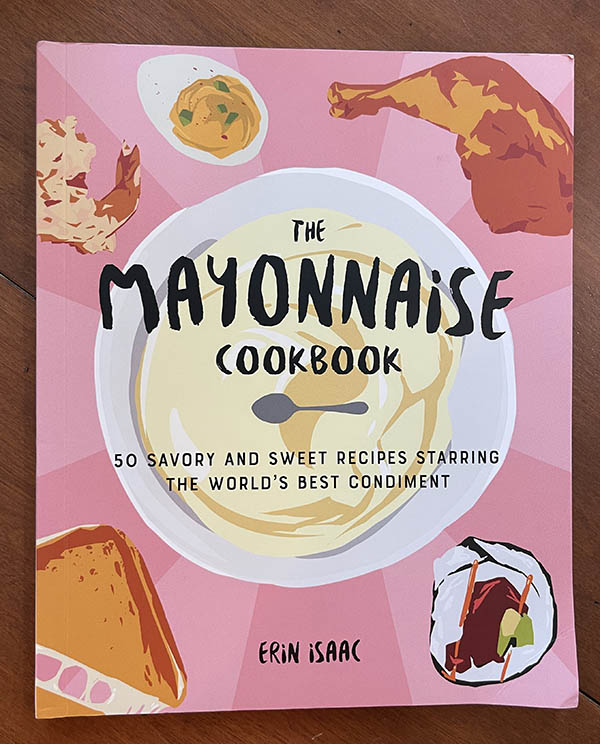 Speaking of Mayo and fish… this mayonnaise cookbook is one of those gifts that I say is for my hubby, but… it's really for me. He just gets the benefit of me cooking with one of my favorite condiments.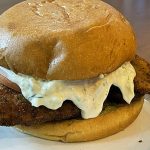 How awesome is this fish sandwich with homemade mayonnaise sauce on top!
If you get this cookbook, you'll also want to buy a bulk size package of mayo because you're going to want to make sure you don't run out.
My hubby loves fish sandwiches, and he was so excited about me making a super tasty one at home!
I also tried about a bunch of the different mayonnaise themed sauces in this book and have really eaten way too much mayo this month!
All in all, a food themed Birthday for hubby this year really has been tasty and fun for both of us!