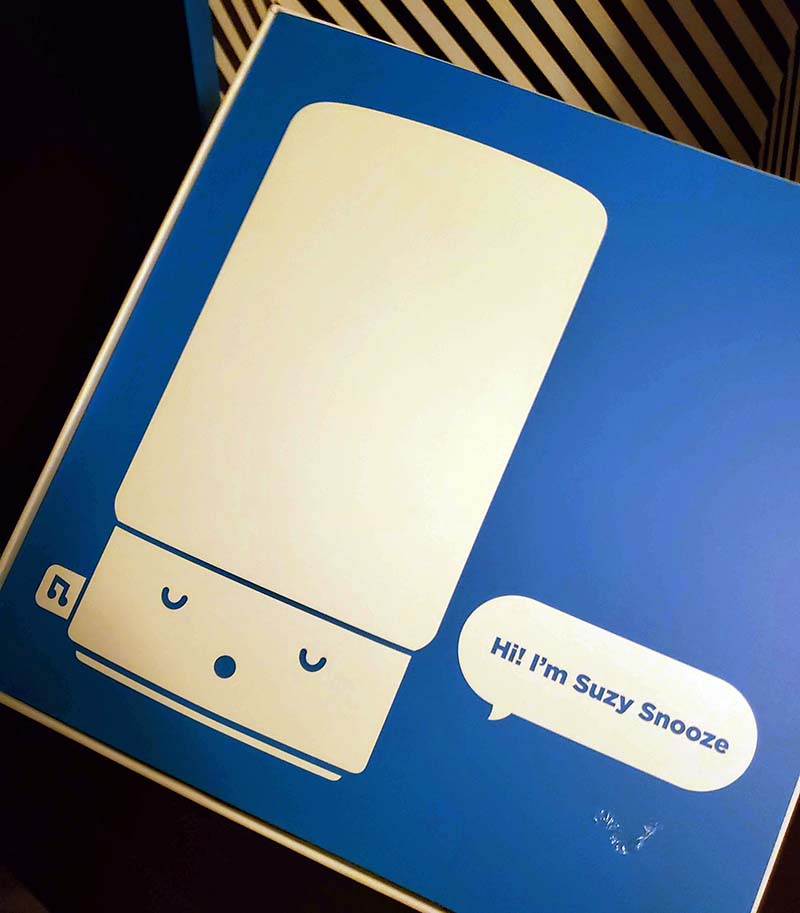 I received a Suzy Snooze Smart Nightlight (or Snoozy as my 5yr old calls it) for free to review. You can purchase this product on their Amazon Page.
Features:
Push Down Suzy's top to turn on her light and music.
After 15 minutes the music stops and the nighlight stays on.
Soothe setting reactivates music if baby is restless.
Use the app to set a wakeup time and Suzy turns off at the appointed time.
Us the app to use Suzy as a baby monitor.
Twist Suzy's top to make the nightlight brighter or dimmer.
Adjust the music volume via the app or with the buttons on the bottom of Suzy.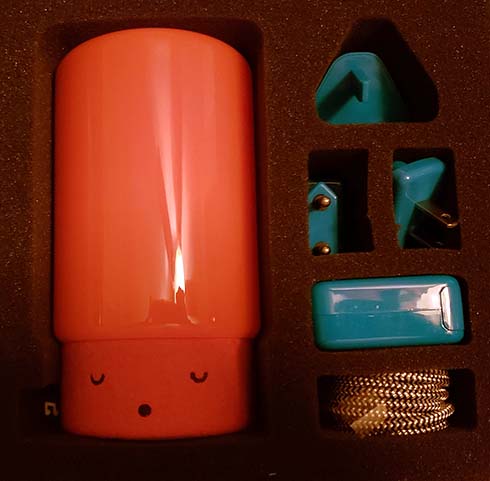 Suzy comes nicely packaged with an international usb adapter. So, you could even travel with your child's nightlight and monitor! The chord is pretty long so you can easily plug in and place Suzy wherever you need it.
Pros:
Super Cute! Who can resist a sleeping nightlight?
Soft light. Even at the brightest setting, because it's orange, it's never too bright.
Can control via the app or the device
Soothing music
My kids think Suzy's adorable!
Includes international adapter
Easy for the kids to turn on
Cons:
App uses lots of battery – It was a bit of a drain on my battery, I'm using an android so not sure about it on an iphone
Baby monitor has a lot of ambient "fuzz" on it – but hey, I use a nestcam for my baby monitor so I am used to "perfect" sound
I have to unplug it to restart every couple of days – I even installed the update, I'm hoping they work this out in future updates
In summary, I like my nestcam so unless I'm traveling and need a baby monitor I'm probably never going to use Suzy as a monitor. It's pretty comparable to past baby monitors I've owned, I just don't enjoy the ambient noise on them.
It's great as a nightlight though. And my boys have claimed it as their own. I have one child who requires a nightlight and one child who doesn't (and they share a room). The light on Suzy is just right and keeps both of them happy. And they think it's super cute and fun to have their own "Snoozy" light.
I've tried to convince them that the light's name is Suzy, but they think I'm saying Snoozy. And, honestly, hearing my kids call it Snoozy is so cute! I'm not going to change it.
Want to check it out for yourself – enter below for a chance to win a Suzy Snooze for your kiddos.
Win A Suzy Snooze Smart Nightlight, Sleep Soother & Baby Monitor #6