I received this product free for purposes of my review. All opinions are my own.
I am finding these Mesh Bags by SGM to be super handy.
I cook a lot, and especially this time of year, I'm transporting lots of veggies. From picking up my CSA to all the veggies I'm purchasing for fall cooking.
Even if I don't use them for vegetables, I can always use a couple more drawstring bags around my house. And mesh means they're breathable and can be used for just about anything!
This package of 12 bags is an Amazon Prime item (so free shipping for Prime members) and at $1 a bag is a great deal. There's 3 different bag sizes, and while I grabbed a couple for my veggies, my kids snagged a few for their toys.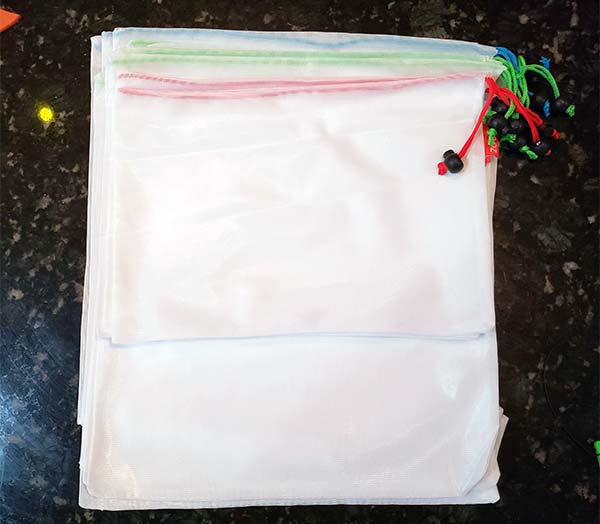 The different colors are the different sizes, so I never have to guess which bag I have. The drawstring is secure and simple to use. These bags are washable (though I would recommend hang dry) and so versatile!
And, just for reviewing these, I get to share with you! So, enter below for your chance to win a package of these super handy mesh bags!