I received this product free for purposes of my review. All opinions are my own. Thanks to Tryazon and 3Doodler for the awesome party package!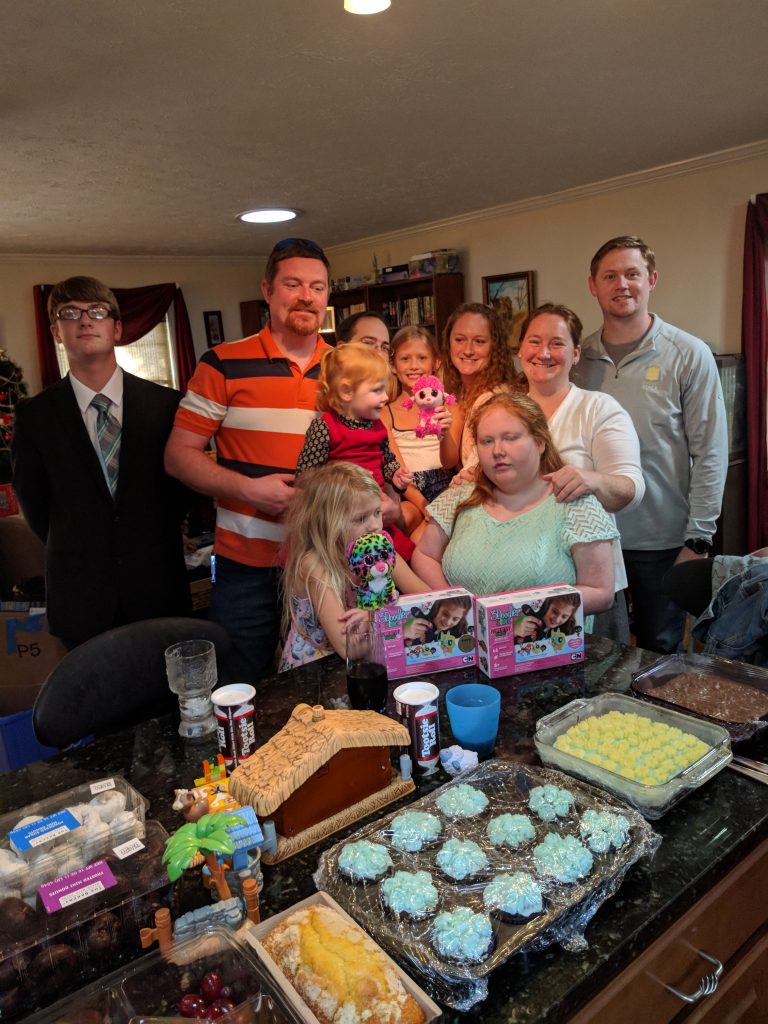 We had lots of fun with our 3Doodler Powerpuff kit! The kids liked the idea of creating their own Powerpuff character. However, in reality, we ended up with a bunch of pieces and a whole lot of eyes.
We love the original 3Doodler pens and my kids have spent hours designing things with theirs. And while I hope to one day finish my Powerpuff character, the character mold requires a lot of plastic and more time than I have at the moment. I managed to get 2 eyes done and then had to go do something else and when I returned the kids had removed my eyes and started their own project. So, I made 2 more eyes and it happened again. One day when I have time, I'll do a whole Powerpuff girl without interruption.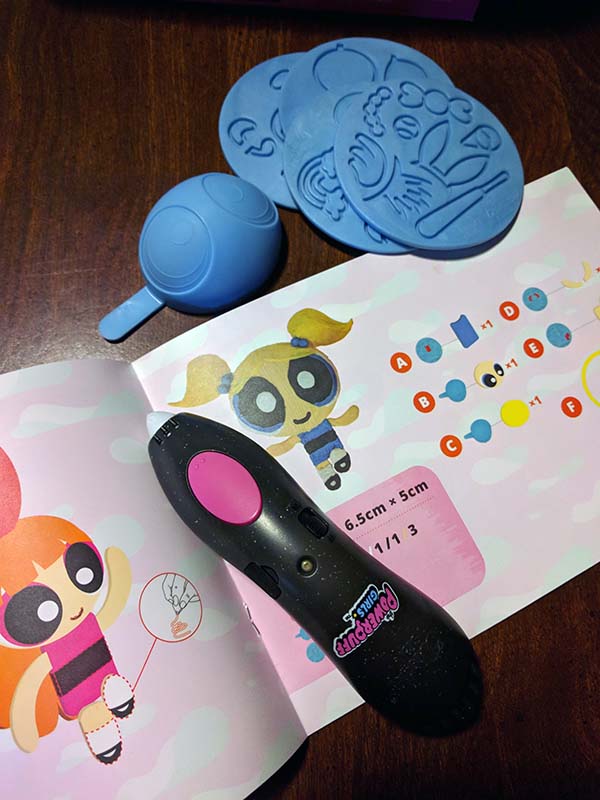 The kit comes with instructions, a pen, a head mold, and a few other forms. The head mold is larger than it looks and it took me basically an entire piece of plastic to do the black in the eyes. So, it takes a really long time to get all that plastic on there. The kids were pretty good at making accessories and they even managed an eye, the old kid at the party was 9 and even she lost interest before the project was completed.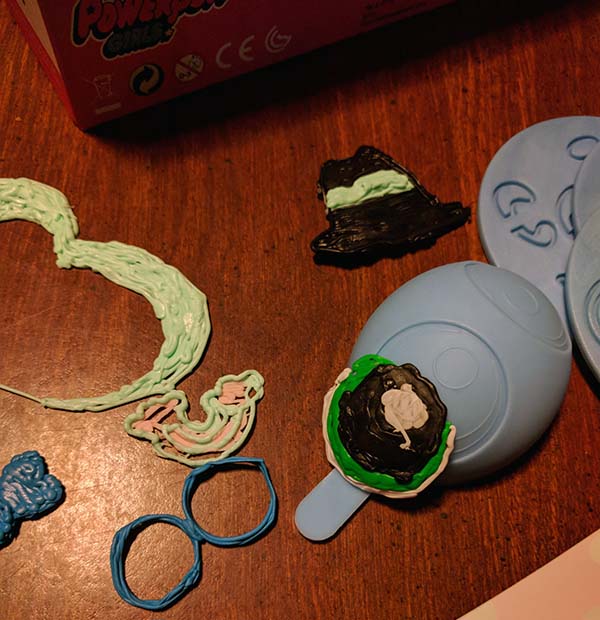 I really feel like this amount of detail is going to work better with older kids and adults.
While making the Powepuff girls is quite difficult, all the kids loved using the other round molds to make things like eyeglasses, hats, and such.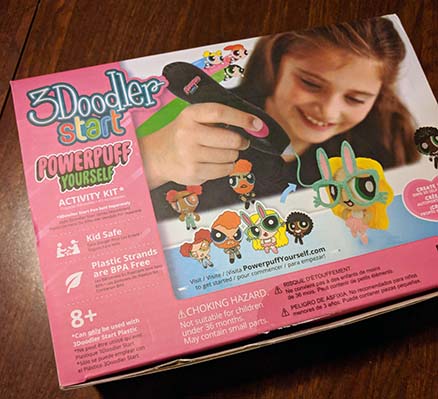 All that to say, we had lots of fun making accessories, just didn't get any actual Powerpuffs made. The box says 8+ for the age, which is pretty accurate, in my opinion. We just didn't have enough time at the party for everyone to try it and to actually make a Powerpuff. However, sometime after the holidays are over and I have some free time, I'm going to sit down and make a Powerpuff or two because it really is lots of fun and they look so cute!
You can get your own kits from amazon:
Get the starter kit if you need a pen:
or the activity kit will do if you already have a pen:
This post does contain affiliate links.