As a homeschooler I don't usually plan to officially take fall break. I usually plan something the week before or the week after because there's no crowds on those weeks.
This year, however, with no extra curricular activities, no co-cop, and everyone talking about fall break. My kids decided that fall break was a must. We were needing a break anyways, so I got a lot of organizing and cleaning done around the house, and since the weather was beautiful the kids spent a lot of time outside.
Really, if I'm going to take a fall break, this is the way to do it. So, what did we do?
1. I replaced my huge desk with something smaller. This desk took me several hours to build but it was totally worth it. My previous desk was pretty flat and not well designed for how I like to use a desk.
This one is great. Things are way more organized. And I've gained several square feet of space in my den. Horray! I've been working this year to clean some things out and better organize. I have a few more things I need to swap out in my den and then the room will be way more organized and useable.
With all the building and moving, and organizing, this took up two days of fall break. The kids took my boxes that my desk came in and hung out in the yard making posters, boats, beds, houses, and all sorts of other things. They'll probably get another week of play out of these boxes before they are destroyed and I throw them away.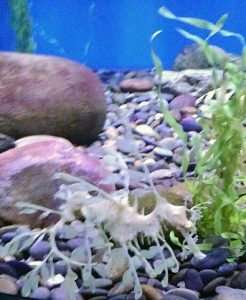 2. We met friends at the Aquarium one day this week. The kids had a blast looking at fish, petting crabs and jellyfish and watching the divers feed the fish and such. Plus it was lots of friend to see some out of town friends again.
I have promised the kids another trip to the aquarium this winter because they want to go back – and they have discount days for locals sometime in January.
3. The kids played outside a lot! The weather was beautiful this week. Dry, and in the 70s. Just perfect for playing outside all day. The kids spend every minute they could outside, which aside from being good for them, also means they didn't mess up the house that much and it was way easier for me to get things cleaned up and organized.
I'm also loving having the windows open and airing the house out after a really hot summer!
What did you do for fall break?
This post does contain affiliate links.