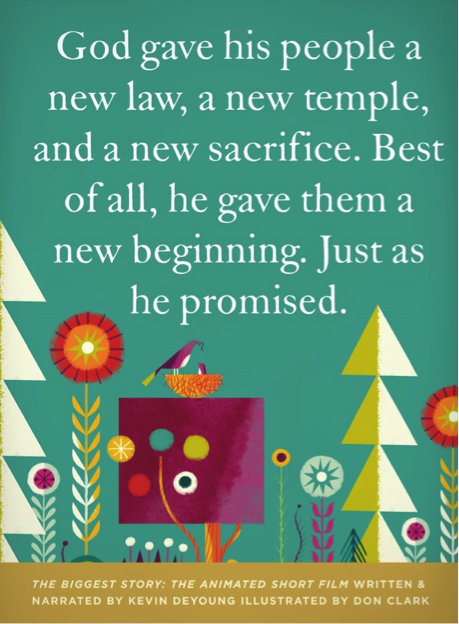 I received this product free for purposes of my review. All opinions are my own.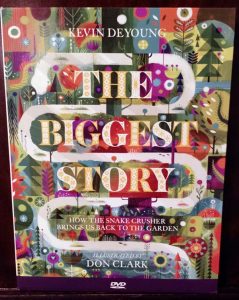 The Animated Short Film: Featuring beautifully animated illustrations adapted from the book, The Biggest Story: The Animated Short Film will captivate children and parents alike as they see how all the classic stories in the Bible connect to Scripture's overarching message about God's glorious plan to redeem his rebellious people.
This is short animated story of the Bible for kids. It's only 26 minutes total and it's divided into 10 chapters.
It's simple, fun to watch, and all 3 of my kids liked it (even the 3 yr old). They do a really quick walk through of the Bible starting in Genesis with Adam and Even and ending with how all of this leads to Christ and God's plan to redeem us.
The animations are quite interesting and I would honestly watch it several more times just to see more of the animations.
The narrator is the same as the Audio Book. We watched the DVD first and while the kids liked it, I thought the animator was a bit monotone for them and they probably would like the audio CD. Boy was I wrong. We've only watched the DVD once but the kids have listened to the Audio Book at least 10 times now.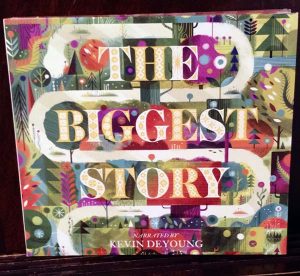 The Audio Book: This audio book of The Biggest Story — written and narrated also by the best-selling author Kevin DeYoung—leads kids and parents alike on an exciting journey through the Bible, connecting the dots from the garden of Eden to Christ's death on the cross to the new heaven and new earth.
This CD is the same story as the DVD. My kids love listening to it over and over while they play. It's only 26 minutes long and they have listened to it at least twice a day since we've gotten it.
I honestly assumed that with the animations on the DVD my kids would prefer that, but while they like the DVD they would much rather listen to the Audio Book and play while listening.
Either way, I like that they're hearing over and over the progression from Adam and Eve to Christ, and how God has a plan of redemption for each of us.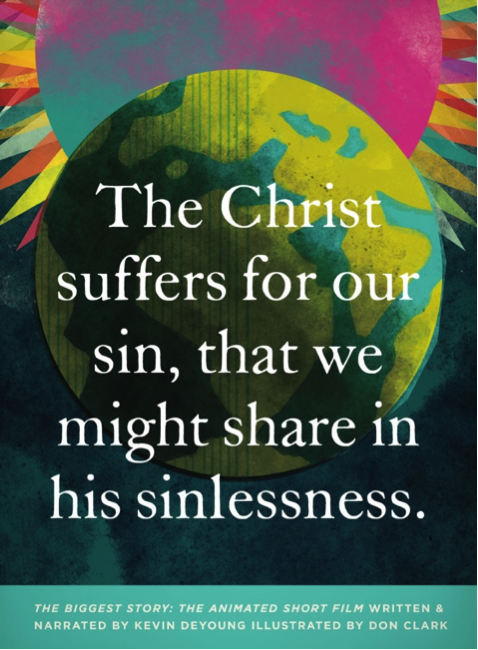 Want a copy of The Biggest Story? Enter below for your chance to win.