I received a free product for purposes of my review. All opinions are my own.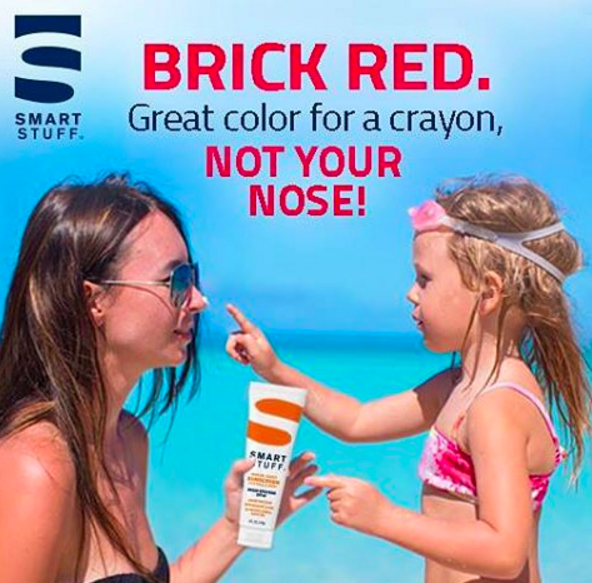 We love our end of Summer family vacation at the beach and this sunscreen arrived just in time for me to test it out on our many days of sun and sand. A good sunscreen is an important beach essential. So, I was pretty excited to try out SMART STUFF sunscreen.
SMART STUFF™ products are all natural and effective for children and adults alike. They are also environmentally friendly.  A portion of the profits from SMART STUFF goes towards supporting Luv Michael, a non-profit dedicated to educating, training and employing individuals with Autism.
In fact, doctors Lisa A. Liberatore, MD and Dimitri N. Kessaris, MD have an autistic child who was the inspiration behind them creating the SMART STUFF brand.
As physicians, they understand a product's effects on a molecular level. As parents, they simply won't compromise when it comes to health and safety of their family and friends. SMART STUFF was born from necessity, and based on one simple concept: well-designed products should work great day in and day out without compromising your health. Sounds great to me!
I got to try out SMART STUFF 30 SPF Mineral Sunscreen.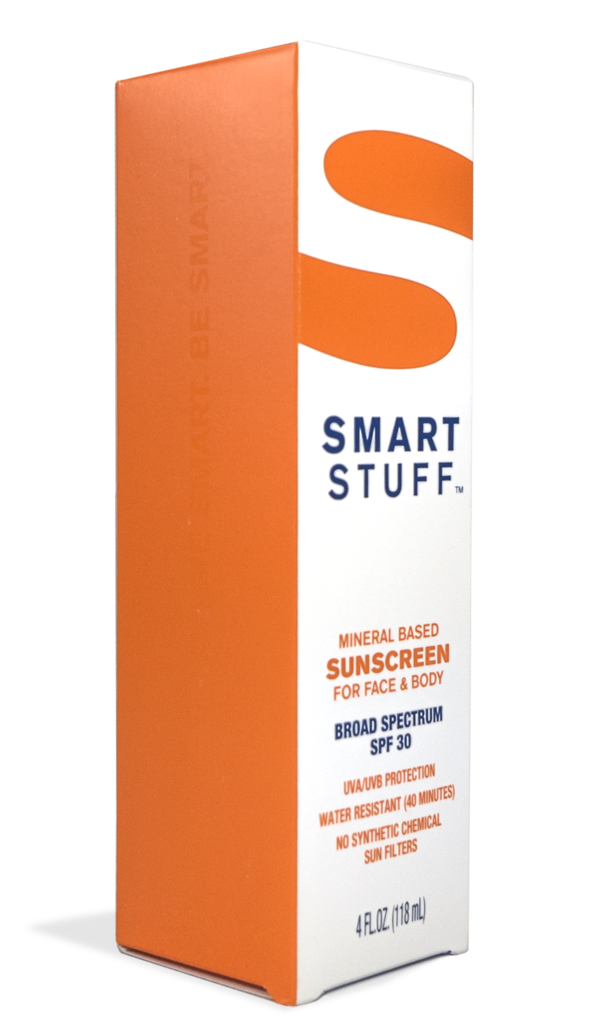 This sunscreen is water resistant – for 40 minutes, but if you're not in the water you can wait about 2 hours before you need to reapply (depending on your skin). Water resistant is an essential to any sunscreen on the beach, since we spend a large portion of our time surfing the waves.
I like that this SMART STUFF sunscreen has no synthetic chemical sun filters, it's non-whitening, free of parabens, PABA, Petroleum, Phthalates, and Gluten. And it's also eco-friendly and bio-degradable. And it's made in the USA.
I think it smells like basically nothing, but both of my girls complained about the smell. I think they're just used to the usual sunscreen smell and this one is different since it's mineral based. Honestly, once I rub it in, I don't notice it at all (unlike traditional sunscreen).
It takes a little extra time to rub in – if you don't take the extra time you'll look white for a little while, so just rub it in a bit longer. And, it's impossible to rub in if you're wet, or close enough to impossible that it's just not worth it. You'll want to towel dry before reapplying if you've been swimming. The first time I tried to reapply, I had some very white-faced children because it just didn't rub in on their wet faces. I learned my lesson and dried them off the next time and it rubbed in just fine. It's not sticky and doesn't seem to make my skin as oily (especially my face) as my usual sunscreen.
For an SPF 30 it seems to last a long time and I'm very pleased with the sun protection it provided me and my children. We spent many hours in the sun, reapplying as needed, and it worked better than I expected. Actually, I think it worked just as well or better than my usual sunscreen.
If you have sensitive skin, or just don't like the chemicals in traditional sunscreen, you should give SMART STUFF sunscreen a try.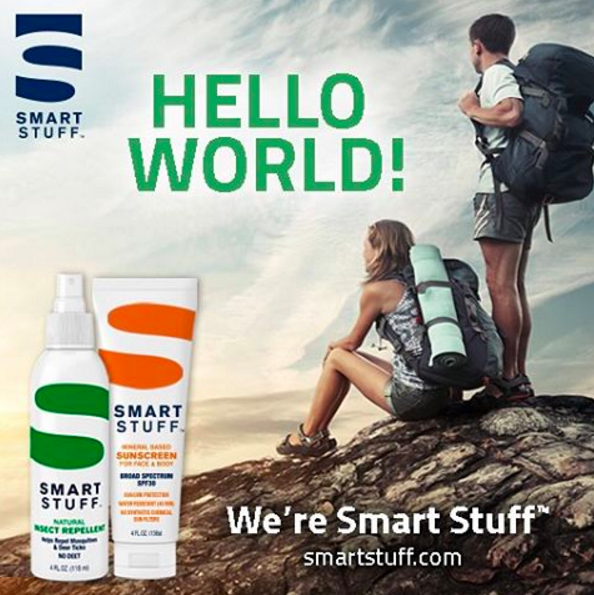 "Sponsored Post"