I received a digital copy of this book for free to review. Once it's printed I will be receiving a physical copy as well. Speaking of which, enter the giveaway below for your chance to win a copy of this book, hot off the presses!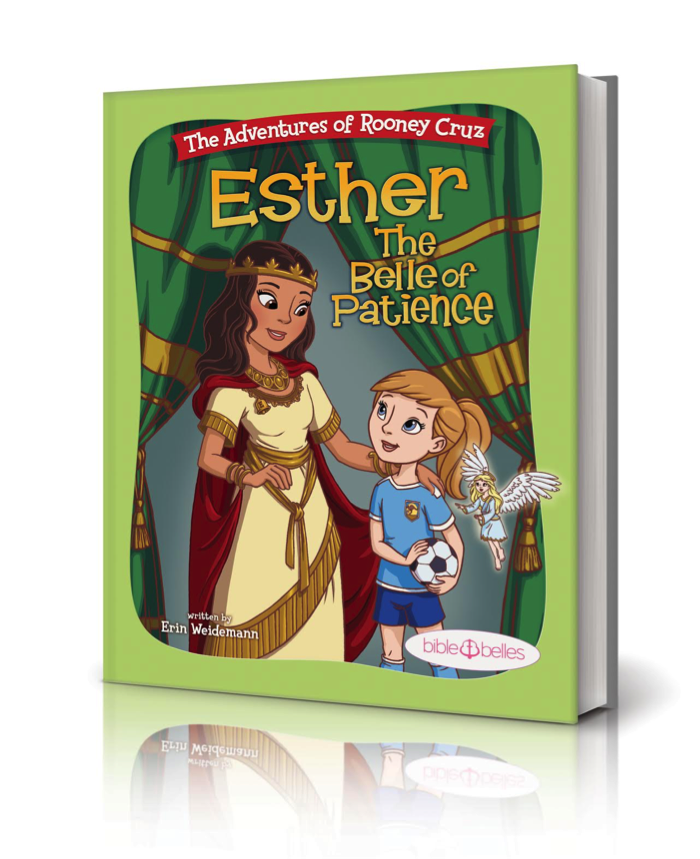 Bible Belles' The Adventure of Rooney Cruz is an original children's series that presents real life heroes like never before. The series highlights five superhero women of the Bible: Hannah, Esther, Abigail, Ruth and Deborah.
They're setting out to present women in the Bible in a way that has never been done before to help girls remember their names, their stories, and how special they are.
Esther: The Belle of Patience – by Erin Weidemann is the second in this series. It's a cute story about a little girl named Rooney who's struggling with patience. She learns about Esther and the patience she exhibited and how she can apply that to her own life.
This book is great for both my 7yr old and my 5yr old daughters. The 7yr old can easily read this book by herself. It's a pretty quick read, and she likes shorter books, so this is perfect for her. My 5yr old enjoyed having me read this book to her. Both girls loved the colorful pictures.
The story of Esther was told simply, and in a way that kept the girls interested. And I like that it opens up a good conversation about patience and when it's a good idea to wait for things instead of demanding that they be done immediately.
For more info, check out the Bible Belle's Book Trailer.
Enter below for your chance to win a copy of this colorful and fun book!