I received this book free for purposes of my review. All opinions are my own.
Brian Wells is a concerned dad who couldn't find quality entertainment for his kids. He has worked and produced 15 TV movies for major networks, and this is his first book.
The League and the Lantern is the first book in a new adventure series for middle-school readers. It all starts when a dangerous organization invades Jake Herndon's seventh-grade sleepover. He escapes along with two new classmates, Lucy and TJ, only to face a 48-hour fight for survival on the streets of Chicago. The kids unravel a mystery dating back to the Civil War, and an incredible secret about Jake's family. Along the way they learn unexpected lessons about courage, family and friendship.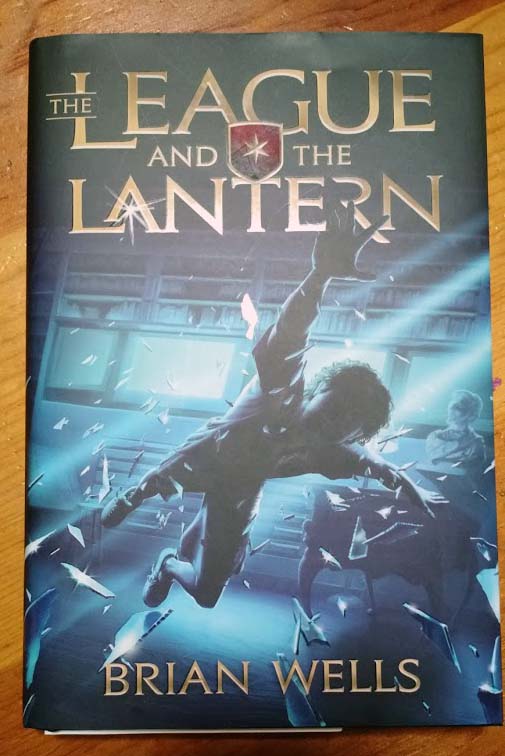 Not only is this book fun for kids to read, it has 140 key vocabulary words hidden in the story and includes several historic sites on their adventures through Chicago.
The author also does a buy one – give one campaign to get books into the hands of kids who cannot afford their own copies.
My oldest isn't quite to middle school so instead of reading it herself, I've been reading it to all the kids in the evenings. They are all loving the story (even the 3yr old is paying attention).
The story is fun, entertaining, and appropriate for kids. As a mom, I always enjoy giving my kids books that have family friendly content.
You can go to their website League & Lantern to purchase your own copy.
You can also visit them on facebook, twitter, instagram, and youtube.
And, I get to give away one copy! Enter below for your chance to win.