Design and share your own unique Glamulet Valentine charm for a chance to win that charm for free! Check out these cute designs! The more sharing you do, and the more votes you get, the more likely you are to win. So, get your charm designed today so you have plenty of time to share!
Speaking of voting, here's my design. And I would love some more votes!
It's super easy to create your own. The hard part is deciding what picture you want to use! In 3 easy steps:
1) Register
2) Click and design your own charm
3) Promote your own design through your Facebook page and other social media
And as a special blog promotion, Glamulet has a discount code for my readers. Want to design something and give it to your special someone for Valentines Day or just order something special for yourself? Use this 15% discount code. Code: BB-VD15
The code expires February 14, 2016.
I just love Glamulet charms!  They're so bright and sparkly!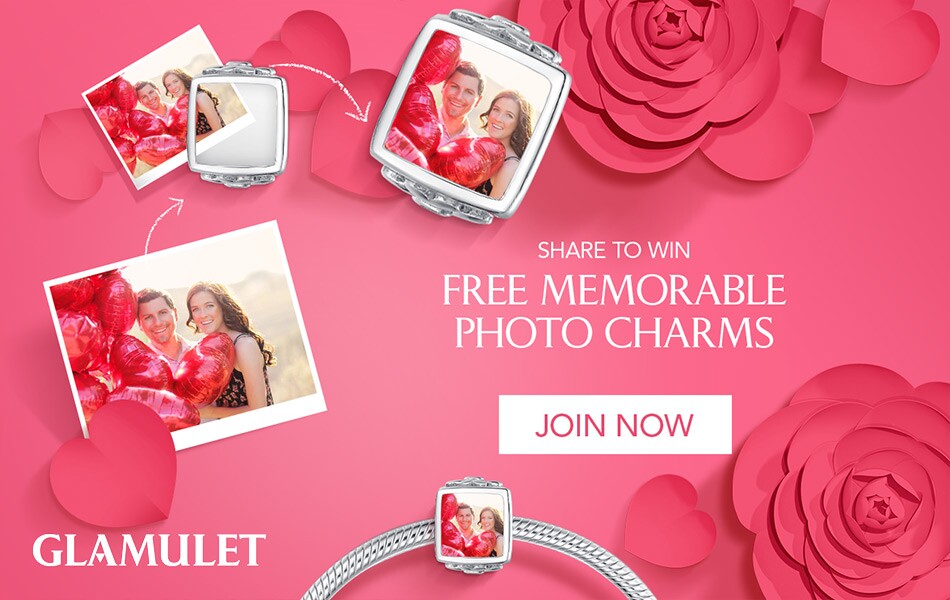 In fact, I really love these design your own Valentine charms and not just for Valentine's Day! My sister's getting married in a few months and these would make great gifts for the bridesmaids. Either a photo of her and each bridesmaid or a photo of one of her engagement photos. It would be a great wedding memento!
There's so many special ways to gift these Valentine Charms!
This is a Sponsored Post.